The 2017 Review of ROE Projects at Auto Shows
ROE Visual is a big fan of cars and car shows so when the opportunity to provide LEDs for major auto shows, the game is on. In 2017, ROE Visual provided visually exceptional backdrops to auto shows ranging from the 2017 Detroit Auto Show, Geneva Motor Show, IAA Cars Frankfurt, Automobile Shanghai and others.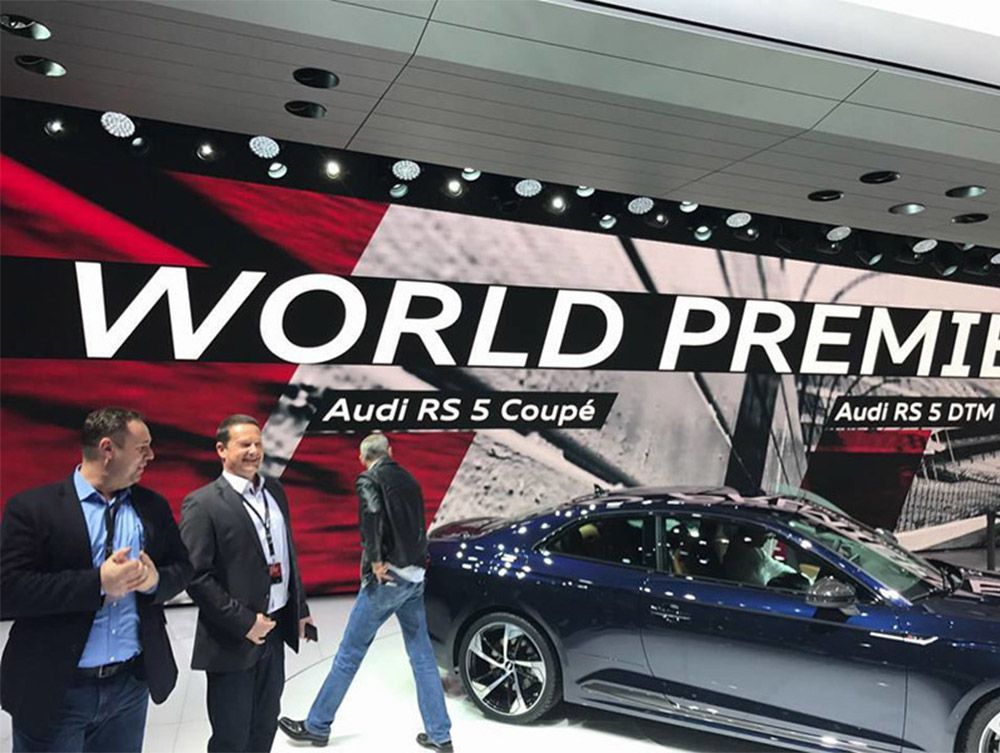 Auto manufacturers go out of their way to spectacularly highlight their new offerings. Take the example of the Geneva Motor Show where ROE Visual LEDs were used to build an enormous main display that was used to showcase the latest makes and models of automobiles that made their debut at the event.
In addition to lighting up the main Geneva Motor Show stage, ROE Visual LED products were used by individual car brands in their booths such as Smart Car, smartly positioned to the immediate right of the entrance, that used a battery of Hybrid 18 panels to highlight their vehicle that showcased to a creative combo of high light and LED video.
Infinity went all out deploying ROE Visual LEDs across the Black Onyx, Black Pearl, Magic Cube and Hybrid families of products to create a highly impressive booth. A huge curved LED screen comprised of Black Pearl 3 panels and elegant accents
A regular at the Geneva Motor Show, BMW used ROE Visual Black Onyx 2 panels for their booth display while many other show participants also used ROE Visual LEDs including Audi, Subaru, Seat, Mercedes, Citroen and others.
ROE Visual LED products were the go-to for the 2017 Automobile Shanghai show where organizers used Black Pearl 3 panels to build a semi-circular display accenting the handrails of the second-floor corridor.
From Shanghai, Detroit, Geneva and points in between, ROE Visual LED has become an LED supplier of choice to many of the world's most recognized and respected car shows.