Ruby-C Series
The Next-Generation LED Panel now comes in Curves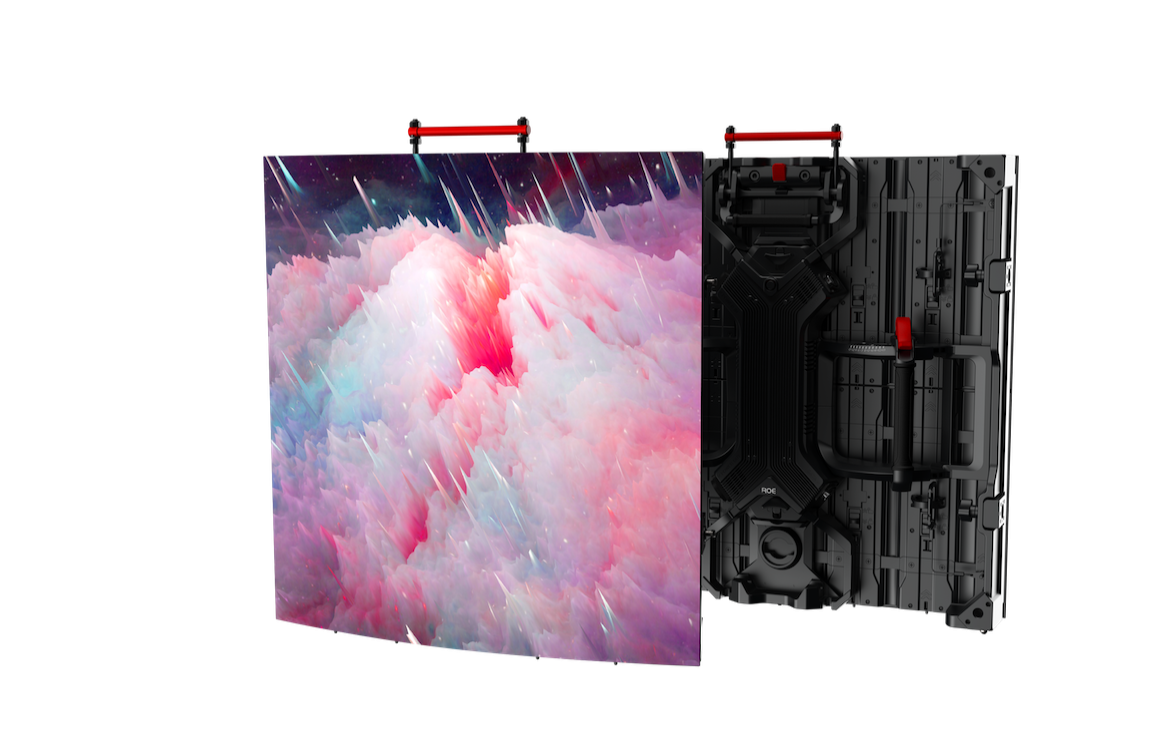 The highly-acclaimed Ruby Series LED panels are complemented with a completely compatible series of curving LED panels. The Ruby-C series is a line of smoothly curving LED panels, that look great in either flat or curved configurations.
The Ruby-C LED panel can be curved in both convex and concave curves. The panel can reach a maximum curving degree of 30-degrees, in a smooth, flawless curve, without flat sections. The precise positioning of the curving-degree allows for precise curving, up to a 1-degree curve.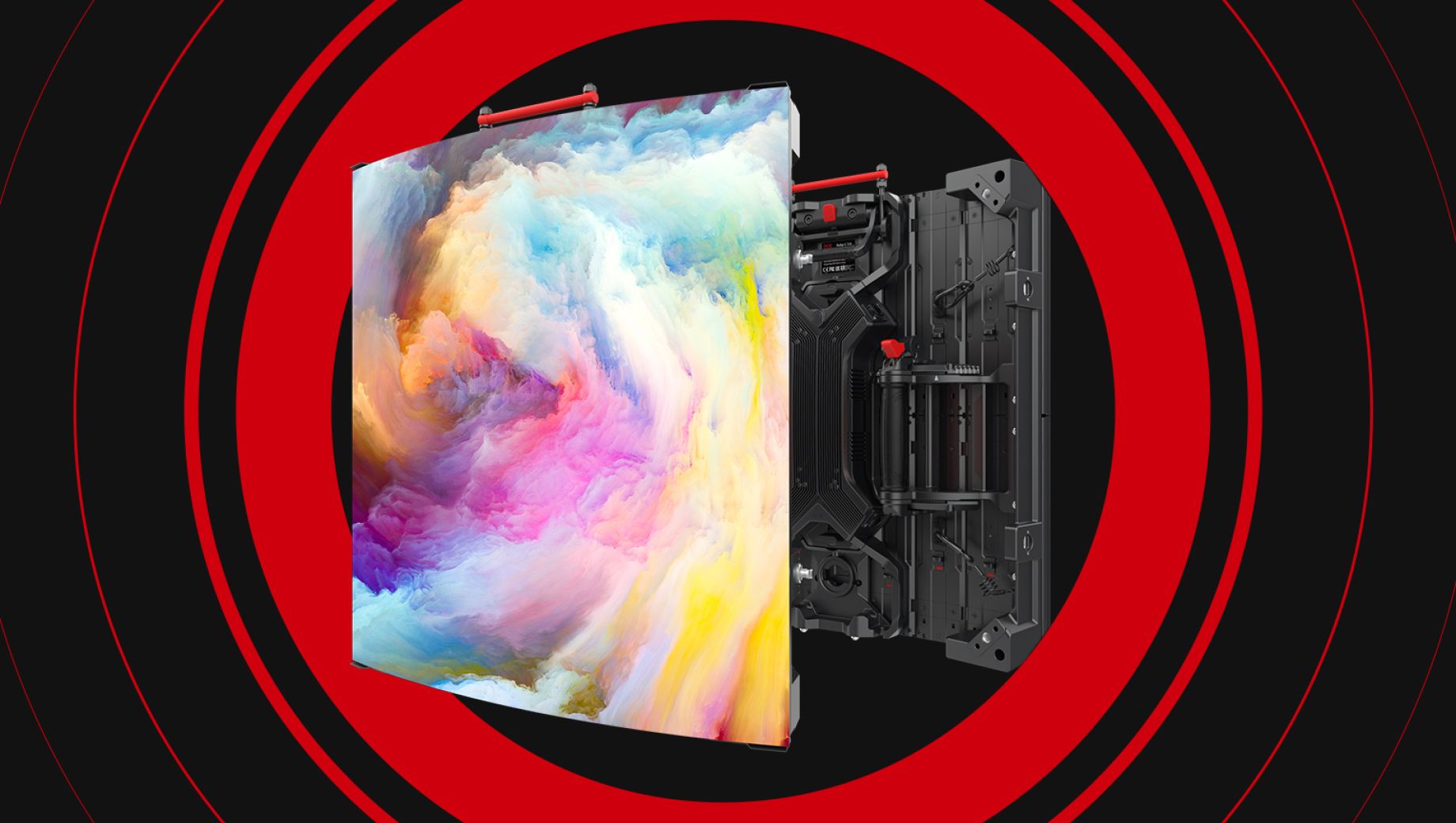 Curve with ease and precision
The Ruby-C panels are equipped with easy multi-function handles. The handles are used for safe panel handling as well as setting the curve. Rotating the handles, you can lock the panel in the desired curving-degree. All in one go.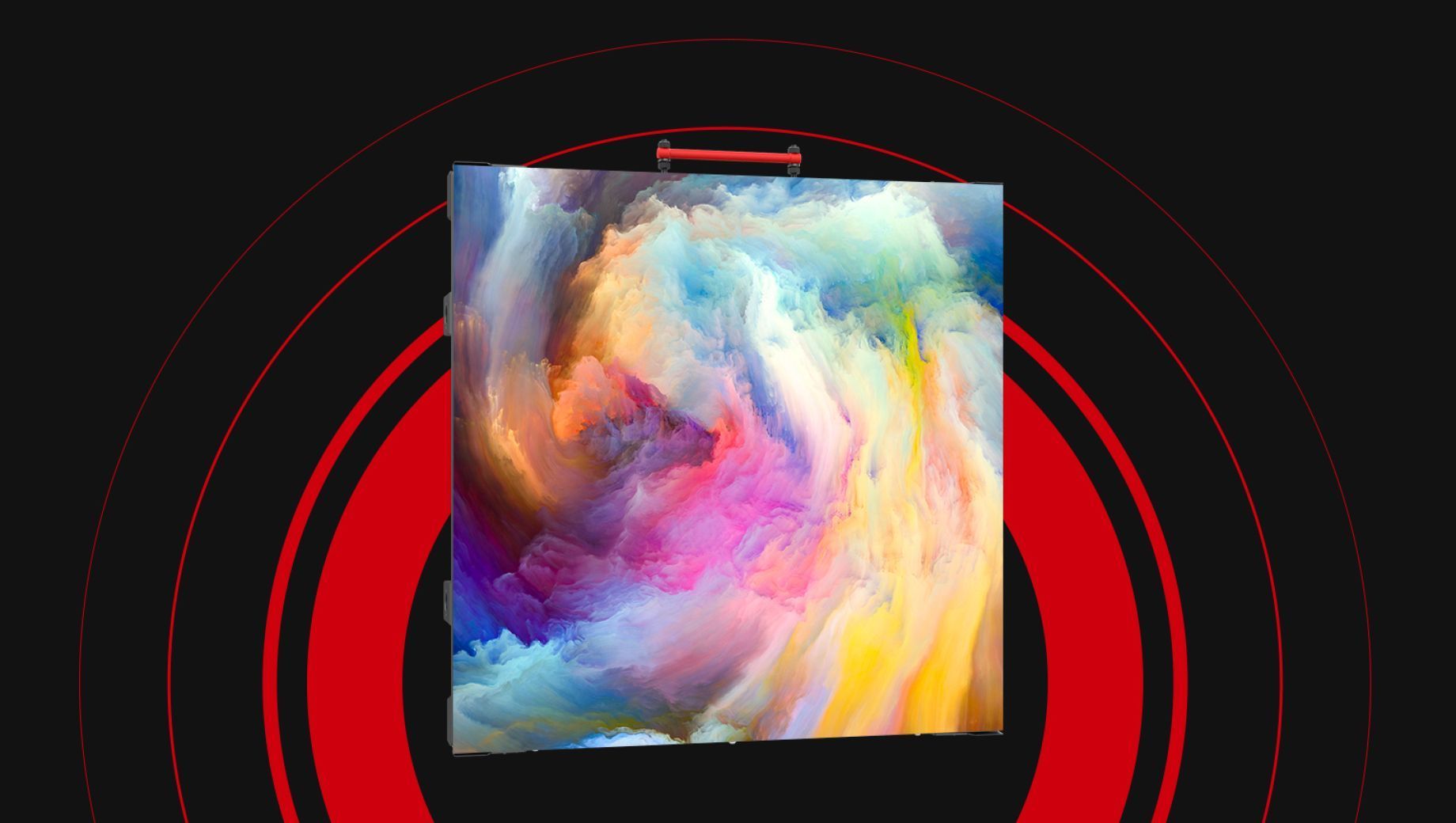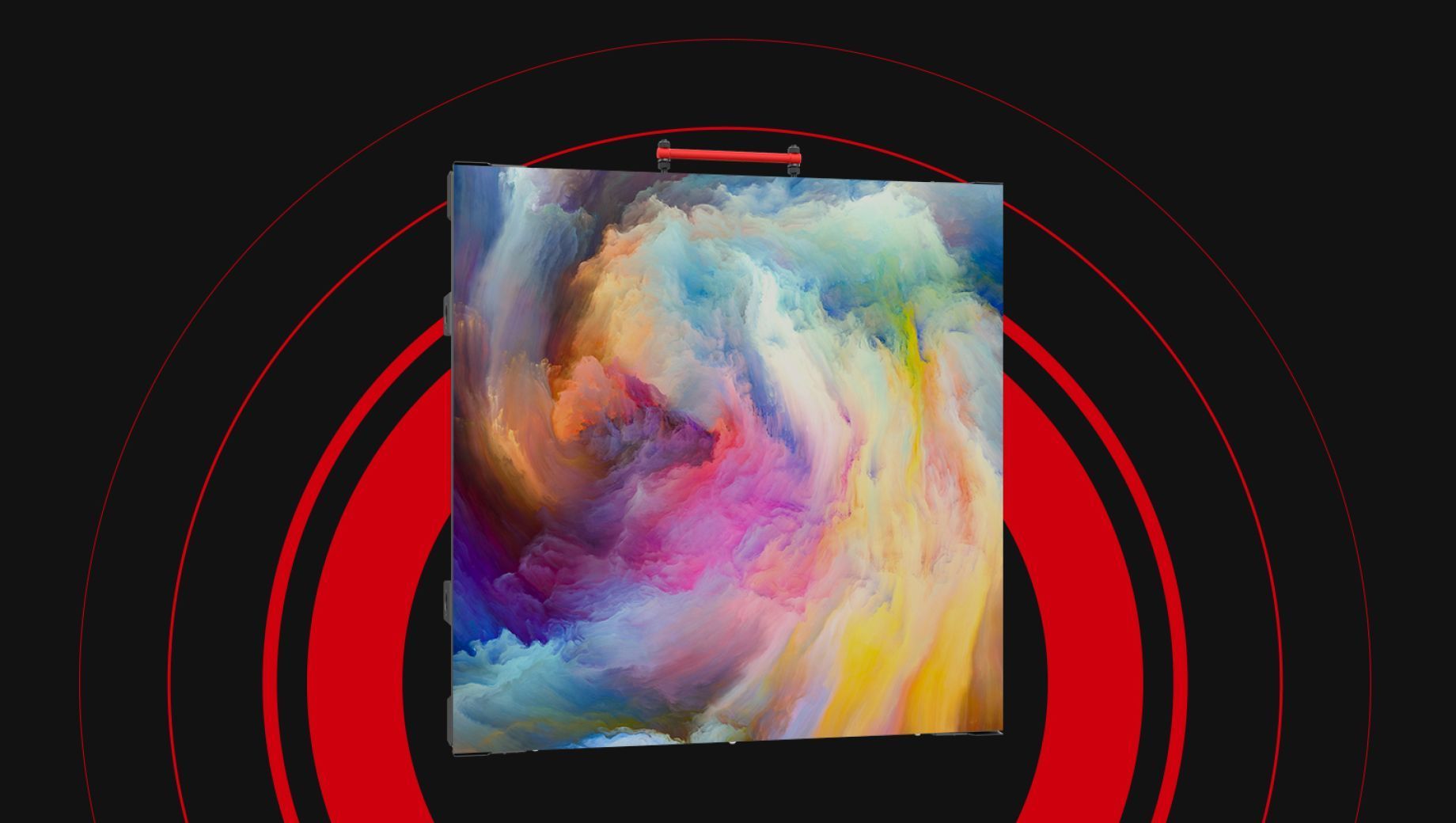 Impressive viewing performance
With its high-brightness LED, the Ruby-C panels give an excellent visual performance for both direct viewing and in-camera visuals.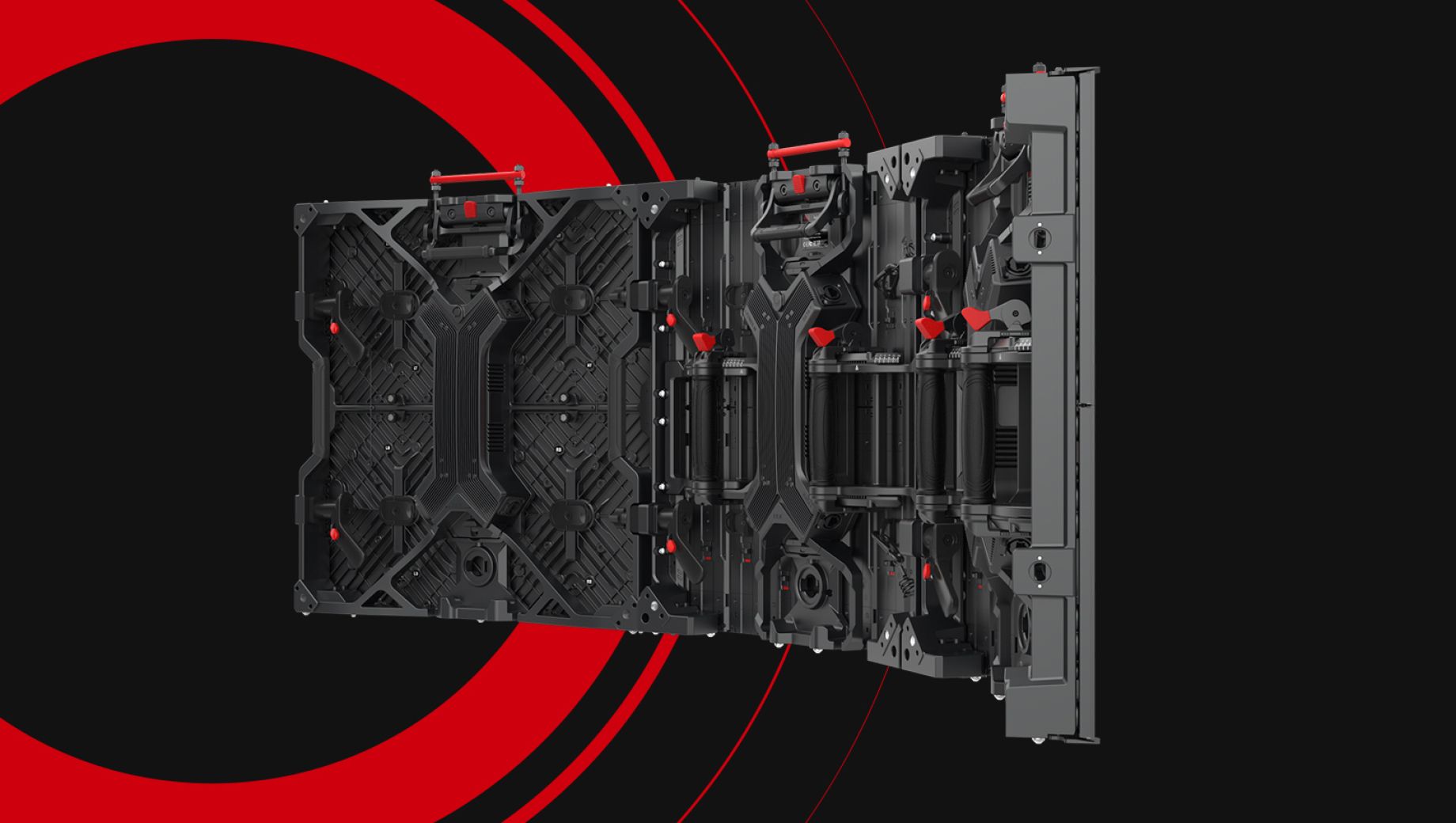 Compatability
The Ruby-C and Ruby panels are fully compatible. Combining both LED panels in one single wall, you can create stunning stage designs.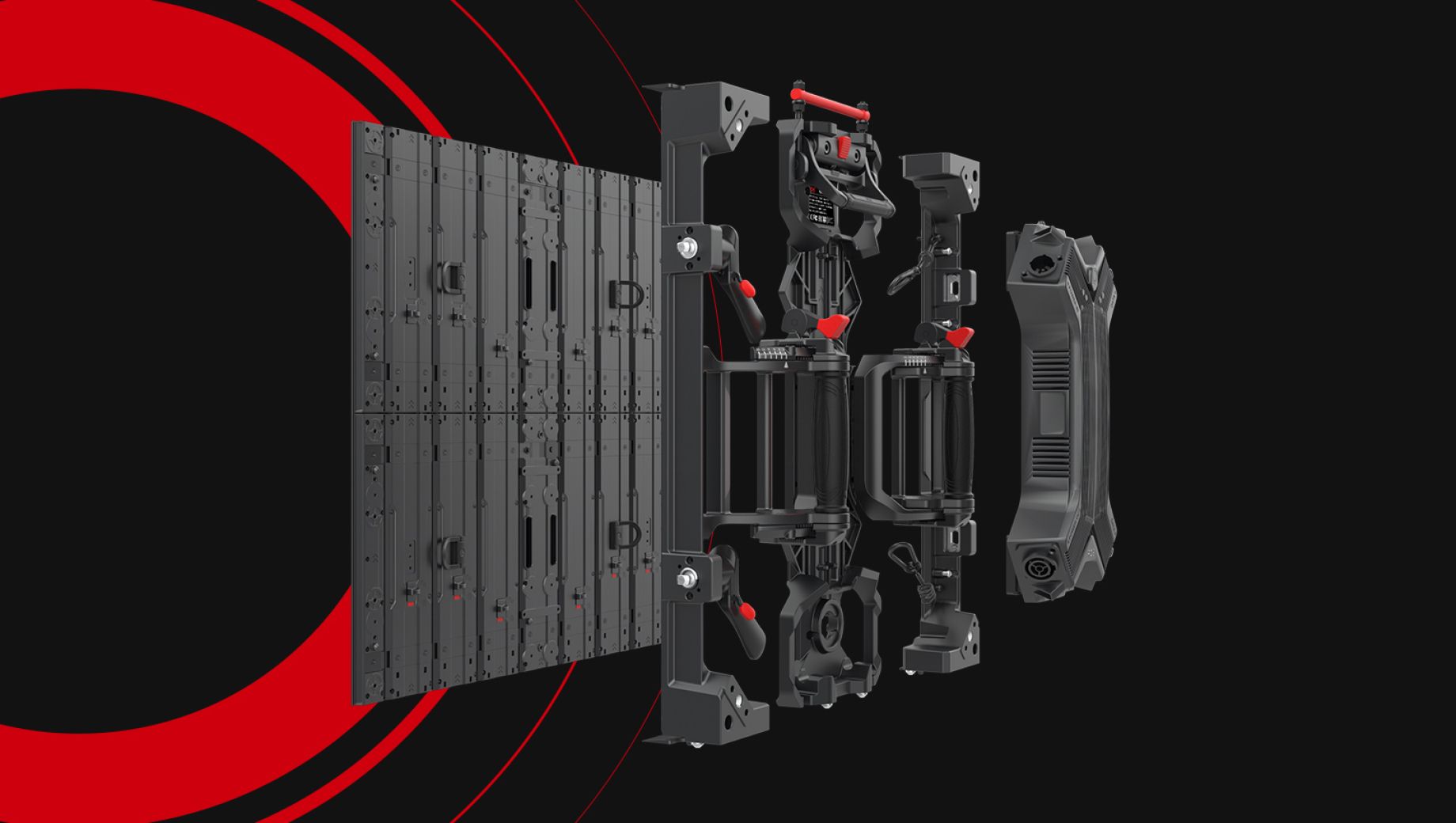 Easy maintenance
Offering both front- and rear module service, the Ruby-C panels are easy to service. The integrated PSU and Hub units make on-site servicing easy.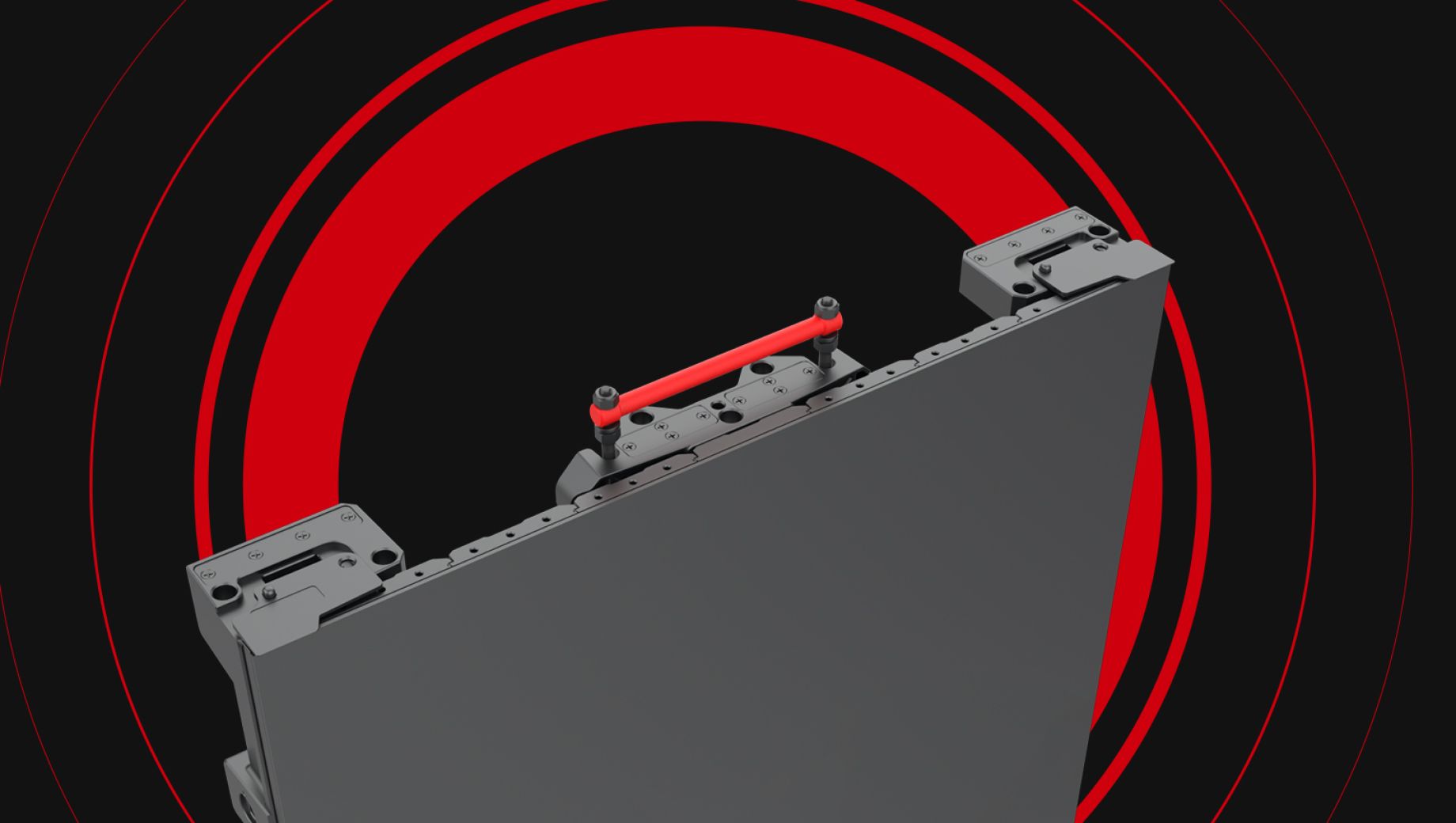 Corner protection
All Ruby LED panels have incorporated automatic edge-protection, which contributes to a drastic reduction in pixel damage. The magnet-assisted assembly and vertically operated side locks make assembly quick, accurate and safe.
Matching Pixel Pitches
The Ruby-C series is available in several pixel pitches that match the regular Ruby LED panels.
Ruby RB-C1.9B V2
Ruby RB-C2.3
Ruby RB-C2.6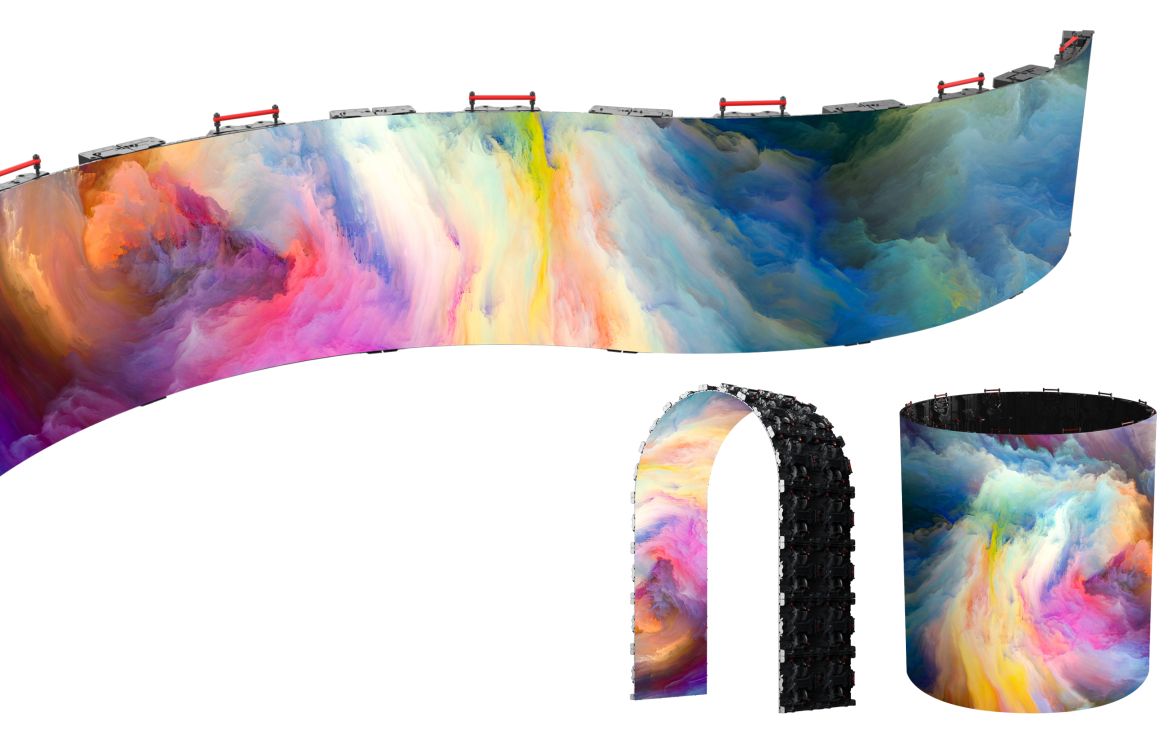 Create Smooth and Perfect Curve
You can create smooth and perfect curved or flat displays using the Ruby-C LED panels. Various curve applications include cylinders with diameters less than 2 meters, archways, tunnels, or perfect waves.
RB-C1.9BV2
RB-C2.3
RB-C2.6
Title
Pixel Pitch
LED Configuration
Max Brightness Calibrated
Panel Dimension
Panel Resolution (H x V)
Weight Per Panel
Power Consumption Max/Average
BTU Max/Average
Transparency
Serviceability
Curving (Concave & Convex)
Viewing Angle Vertical
Viewing Angle Horizontal
Refresh Rate
Gray Scale
Scan Ratio
Operational Temp/Humidity
Storage Temp/Humidity
IP Rating
Certifications
Max. Hanging
Max. Stacking
RB-C1.9BV2
1.95mm
SMD1212 Black
1500nits
500mm x 500mm x 108mm
19.7" x 19.7" x 4.25"
256 x 256
8.4kg | 18.52lbs
160W / 80W
545 / 250
Solid
Rear
Concave 20° ~ Convex 20°
140°
140°
7680Hz
16bit
1/8
-20°C ~ 45°C, 10% ~ 90% HR
-4°F ~ 113°F, 10% ~ 90% HR
-40°C ~ 60°C, 10% ~ 90% HR
-40°F ~ 140°F, 10% ~ 90% HR
Indoor
CE, ETL, FCC, UKCA
20 panels
12 panels
RB-C2.3
2.31mm
4 in 1 common cathode
1500nits
500mm x 500mm x 100mm
19.7" x 19.7" x 3.94"
216 x 216
7.4kg | 16.31lbs
180W / 90W
615 / 280
Solid
Rear
Concave 30° ~ Convex 30°
140°
140°
3840Hz
15bit
1/12
-20°C ~ 45°C, 10% ~ 90% HR
-4°F ~ 113°F, 10% ~ 90% HR
-40°C ~ 60°C, 10% ~ 90% HR
-40°F ~ 140°F, 10% ~ 90% HR
Indoor
CE, ETL, FCC, UKCA
20 panels
12 panels
RB-C2.6
2.604mm
SMD 1515 Black
1500nits
500mm x 500mm x 108mm
19.7" x 19.7" x 4.25"
192 x 192
8.3kg | 18.3lbs
160W / 80W
545 / 250
Solid
Rear
Concave 30° ~ Convex 30°
140°
140°
7680Hz
16bit
1/12
-20°C ~ 45°C, 10% ~ 90% HR
-4°F ~ 113°F, 10% ~ 90% HR
-40°C ~ 60°C, 10% ~ 90% HR
-40°F ~ 140°F, 10% ~ 90% HR
Indoor
CE, ETL, FCC, UKCA
20 panels
12 panels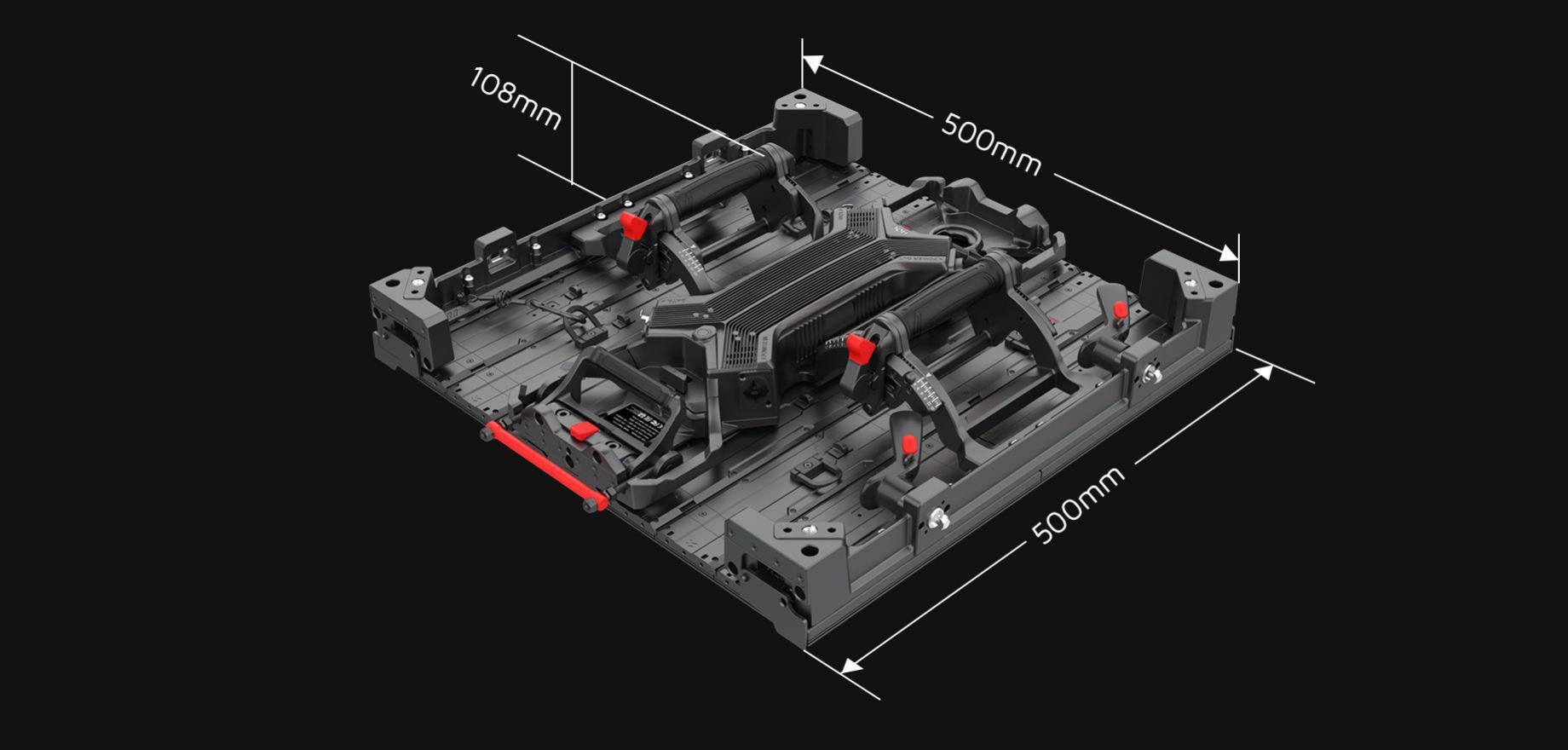 Ruby C Key Features
Easy Maintenance
HDR Support
Modular Design
High Brightness
Tunnel/Archway/Wave/Cylinder
Automatic Edge Protection
Application Fields
Broadcasting studios
Virtual production studios
House of worship
Theater
Accessories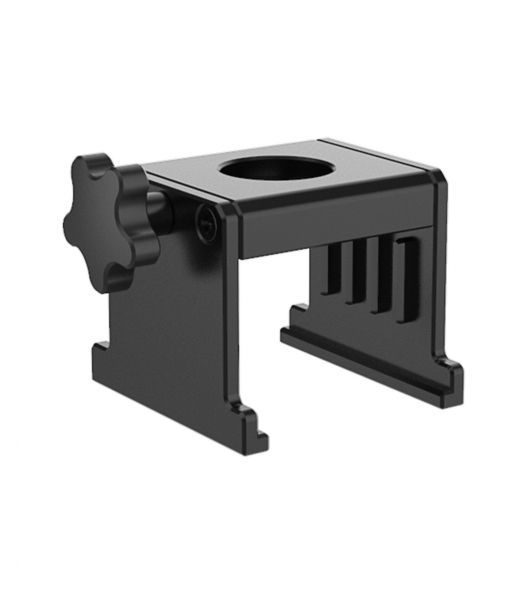 Rear Connector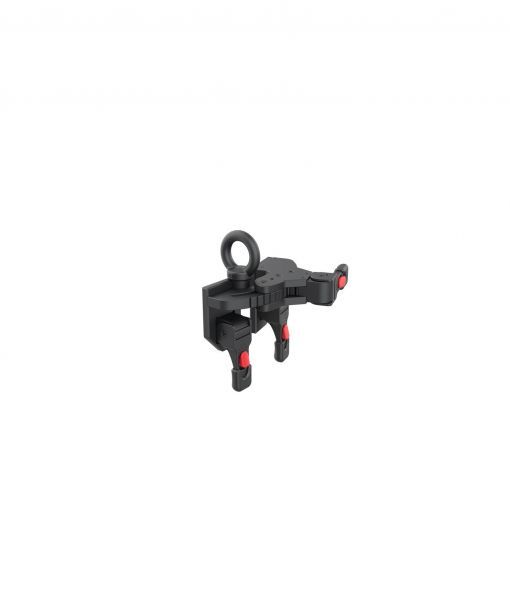 Hanging Curve Connection Plate