Welcome to the ROE Visual Showroom
We welcome you to visit one of our showrooms to enjoy coffee with us, explore new ideas and have a look at the the broad array of LED panels available. Contact one of our offices to plan a meeting and get a full demonstration of what is possible with the ROE Visual LED screens.

Broad range of the latest LED panels in an intimate setting
ROE Visual Europe
ROE Visual invites you to experience the quality of its LED screens. It's not only the visual quality but the engineering and precision manufacturing, the way it all comes together, that makes the difference.

Showroom virtual production and rental products
ROE Visual Europe
The showroom is created with the intention of allowing clients and designers to use it for demos, try-outs, or testing and to accommodate several set-ups and events.

Showroom fixed installation products
ROE Visual Europe
The ROE Visual Europe team is dedicated to offer support throughout the complete sales process, from the initial in-house demonstration, engineering support, delivery process and after-sales services.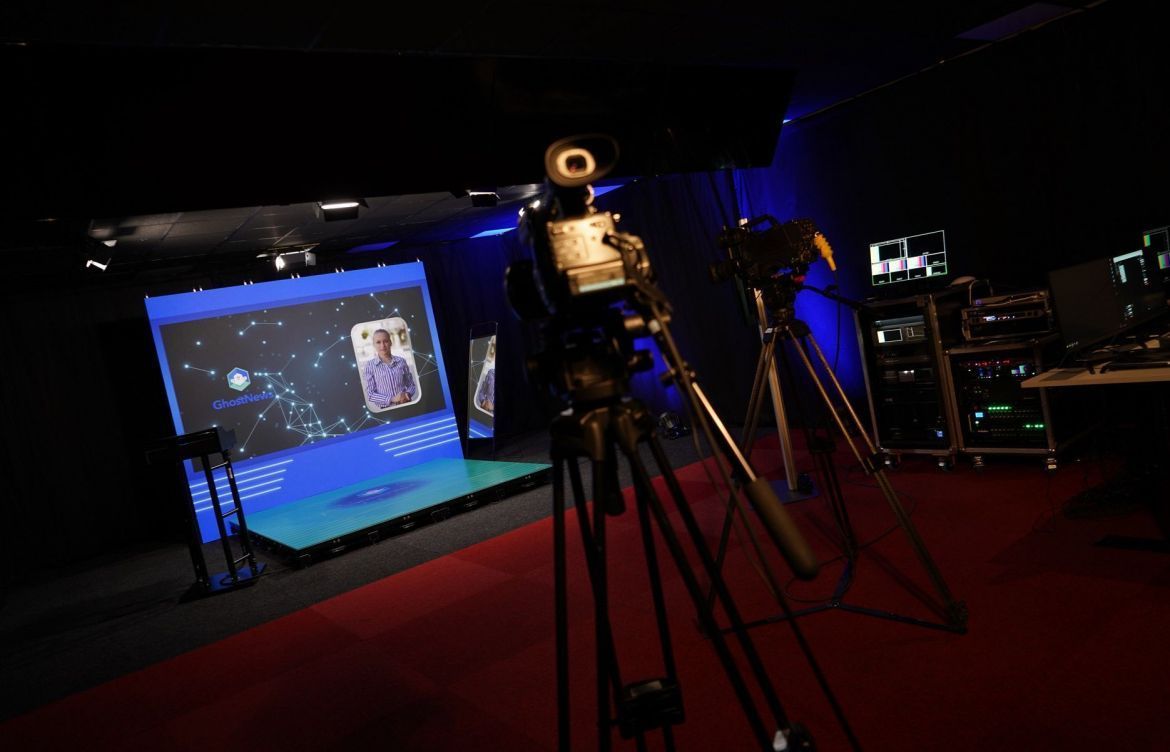 Virtual Production Showroom
Keeping pace with developments for virtual production, ROE Visual EU has invested in the build of a complete virtual production studio. Equipped with state-of-the-art equipment, this studio doubles as testing space, R&D, and both online as well as live demonstrations.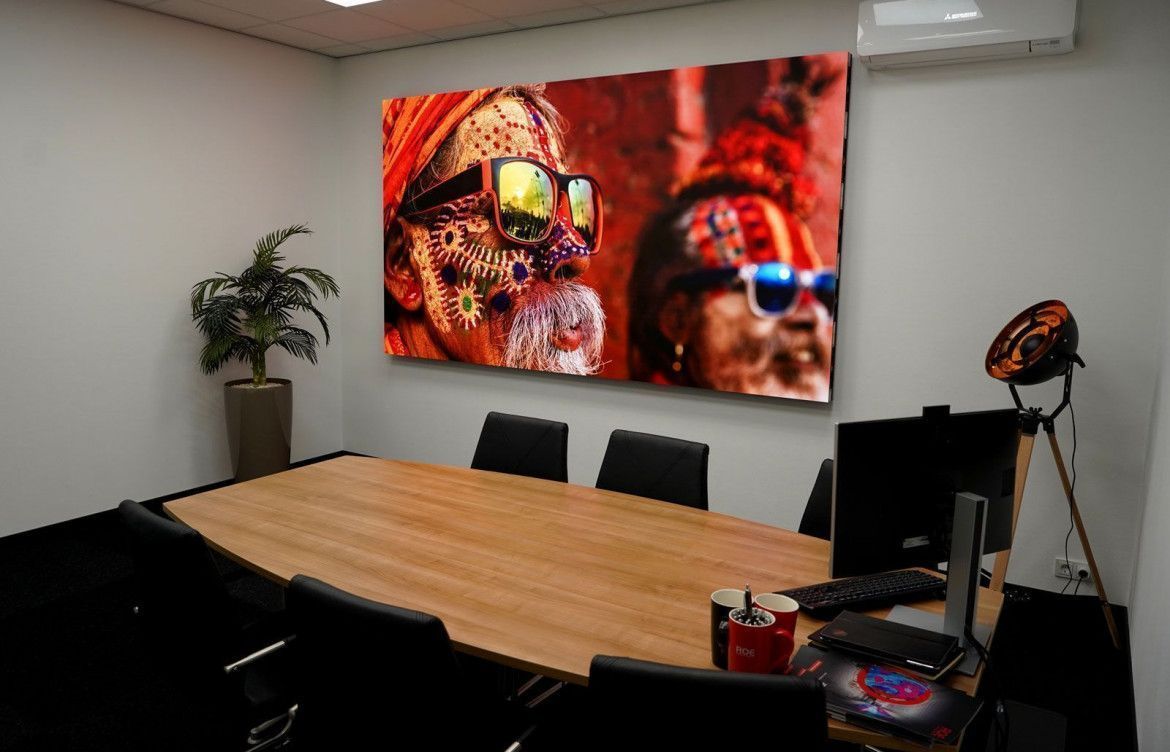 Fixed installation showroom
ROE Visual has designed a range of products specially adapted for use in permanent installations. Based on the same philosophy; adaptable products that offer excellent visual quality and that are easy to install, maintain and use.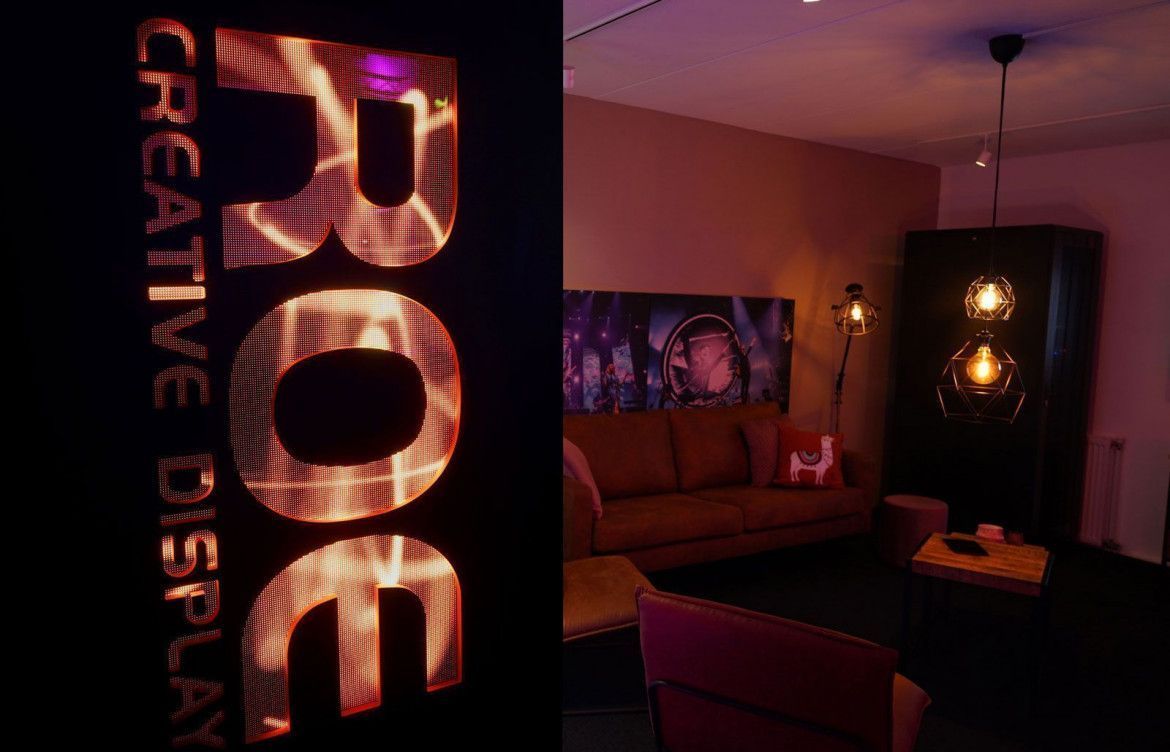 Immerse yourself
Immerse yourself in LED technology. A wide range of LED panels can now be viewed and tested in ROE Visual's new and impressive showroom. ROE Visual Europe has recently finalized a complete refurbishment of its showroom in Leek the Netherlands, showcasing its LED products in an intimate setting.
Interact with the picture to see the products available in
the ROE Visual Europe showroom.

The Latest LED display solutions for live events, virtual Production, and AV Integration
ROE Visual UK
The showroom offers a wealth of ROE Visual products in several settings, offering an overview of ROE Visual's products and the market segments they serve. Divided into three experiences, the entire space looks both high-tech and welcoming.

Experience Virtual Production Technology
ROE Visual UK
Enjoy the XR stage experience, which can be used for testing and internal content production.

Boardrooms & Conferencing
ROE Visual UK
The boardroom experience is equipped with a stunning Opal OP1.2 LED screen, ready for in-person meetings or conferencing.

Inviting you to a display of the most in-demand products
ROE Visual US
With the classic products like the Carbon series, Black OnyX BO2 and ROE strip on display, visitors have a great opportunity to get introduced to the best LED solutions for their applications.

Showroom fixed installation products
ROE Visual US
With two active bases for sales and logistics throughout the US, ROE Visual US is perfectly equipped to follow up requests and support its client base with excellent service.

Showroom virtual production and rental products
ROE Visual US
Next to stocking a considerable amount of LED panels and accessories, ROE Visual US provides specialized sales support.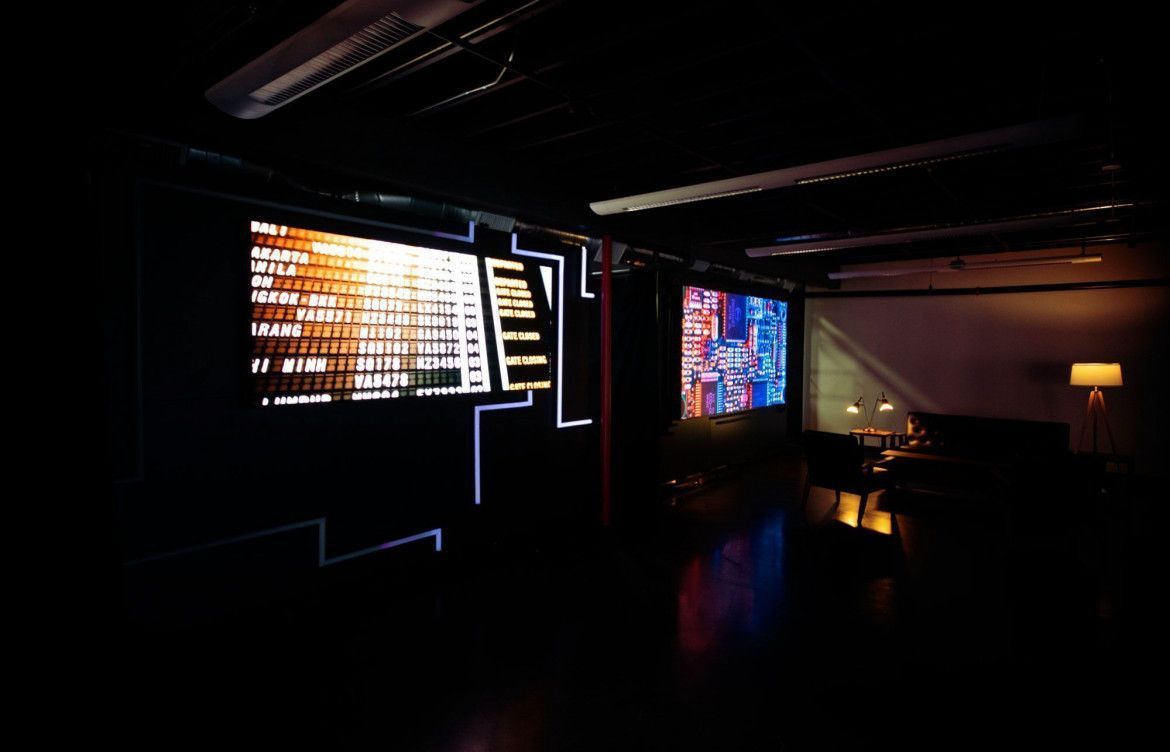 Seeing is believing
The combination of the Black Marble BM4 LED floor and the various wall displays create a truly immersive experience for visitors, creating a good opportunity to make introductions and share ideas. ROE Visual takes pride in the active involvement of its clients, partners and friends, and the great support and feedback they provide. Make an appointment and let ROE help you find the best LED solution for your next project.
Interact with the picture to see the products available in
the ROE Visual US showroom.