Are you tired of damaging your valuable but vulnerable switches?
The EOS by ROE Visual is a convenient all-in-one rugged switch for all rental applications that need a reliable switch solution for your HELIOS processors.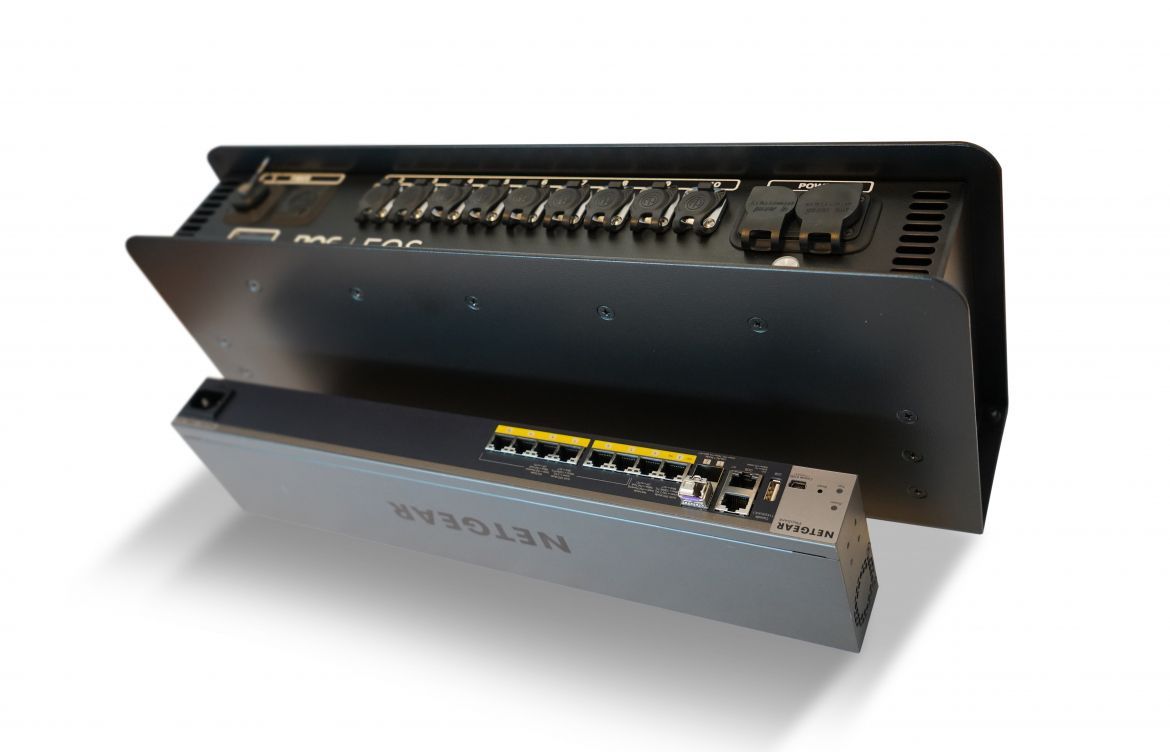 Upgrade your Switch
Developed by ROE Visual, the EOS offers a rental-ready upgrade of the standard Netgear Switch, adding user-friendly extras, like a read out display, extra connections and waterproof housing. The display offers a handy read-out for fiber connection and active ports. The sturdy metal box has incorporated M10 holes on two sides for easy mounting. The EOS has the functionality to beacon your Switch, ideal when you need to trace the right switch in large set-ups.
EOS Specs
Waterproof, IP54 rated housing
M10 holes for mounting options
1 x Neutrik OpticalCON fiber in/out
1 x Neutrik PowerCON True1 for power in/out
9 x Neutrik EtherCON CAT5 for data in/out
Read out Display for: fiber connection quality, active port, and box ID/name
Netgear HELIOS Switch
Waterproof IP54
Power in/out
Data in/out
Beacon function
Read out Display
Waterproof
Mounting
Fiber in/out
Power in/out
Data in/out
Display
Switch
IP54
M10 holes
Neutrik Optical CON
Neutrik PowerCON True1
Neutrik EtherCON CAT5
Fiber connection quality, Active port and box ID/name
Netgear for HELIOS
The specifications are for reference, actual values may vary.