Processing Platforms
ROE Visual's Favorite Processing Platforms for LED Displays
You want to make sure your beautiful content arrives right where it should be: on the right screen, in the right resolution, at the right time. To do so, a video processor is indispensable. Have a look at some of the processors ROE Visual favors.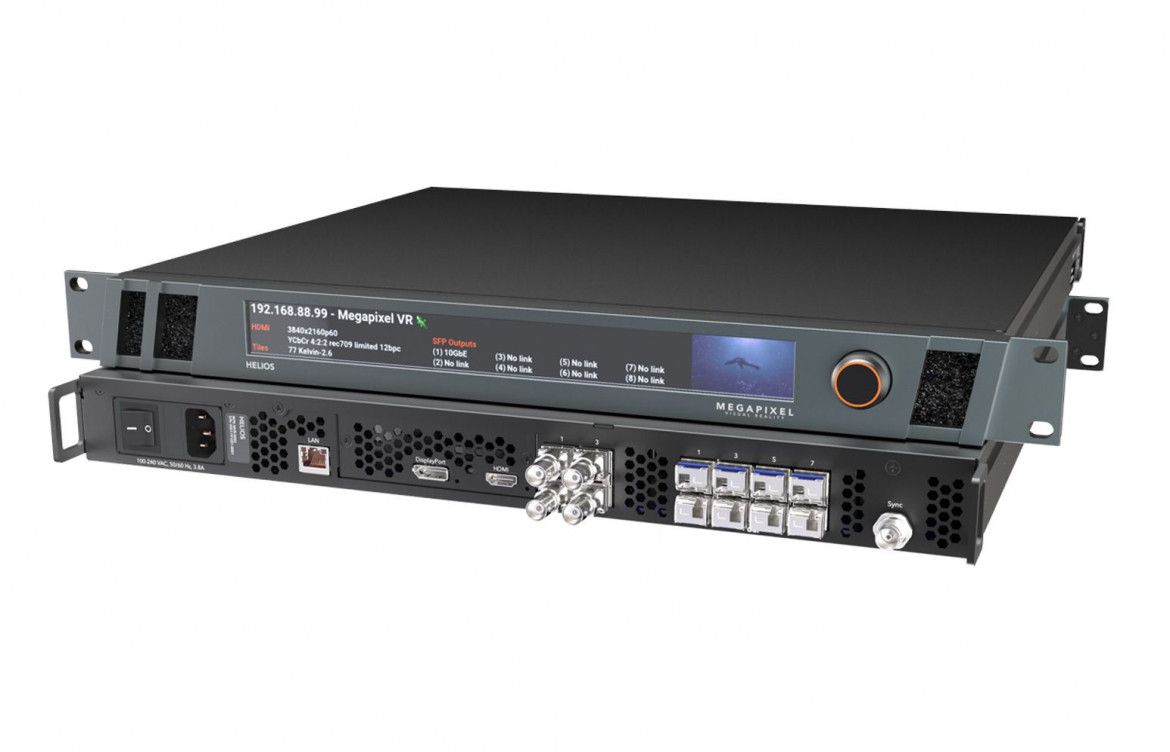 HELIOS
Future-ready LED Processing
The HELIOS LED Processing Platform re-imagines LED processing to support large-format LED displays for use in demanding projects, like events, broadcast touring or fixed installations.
HELIOS is compatible with video sources up to 8K resolution and utilizes the latest distribution infrastructure for the best performance and reliability. Megapixel VR's HELIOS LED Processing Platform reimagines processing from the ground up to support large-format LED displays for use in demanding pro AV, broadcast and installation applications. Leverage the newest 8K and HDR formats to drive screens with the greatest visual impact in only 1RU.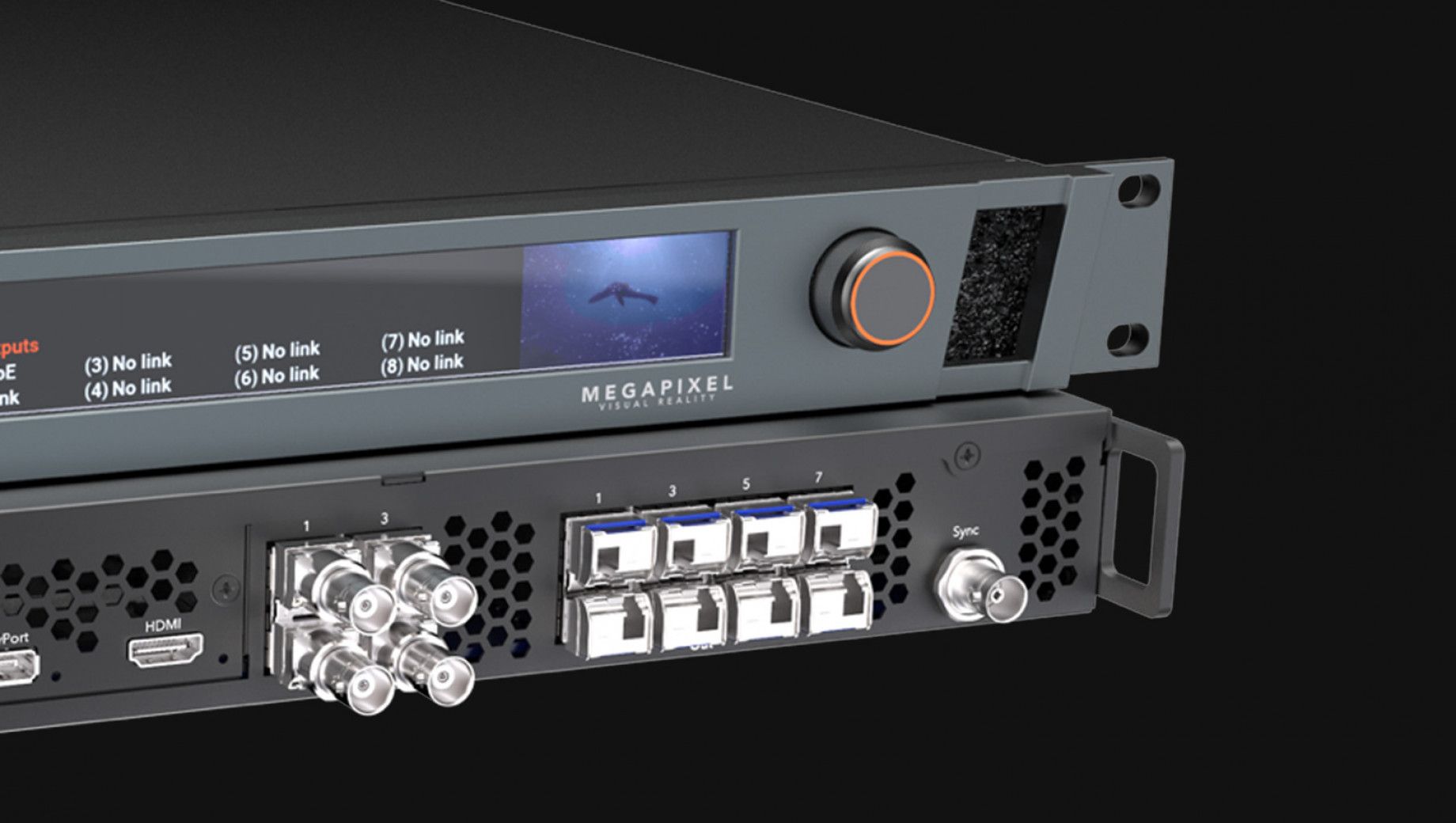 HELIOS specs
Full 8K video pipeline
Display Port 1.4
HDMI 2.0
Up to 4x 12G SDI inputs
Fiber Distribution (80Gbps)
Redundant power supply
1RU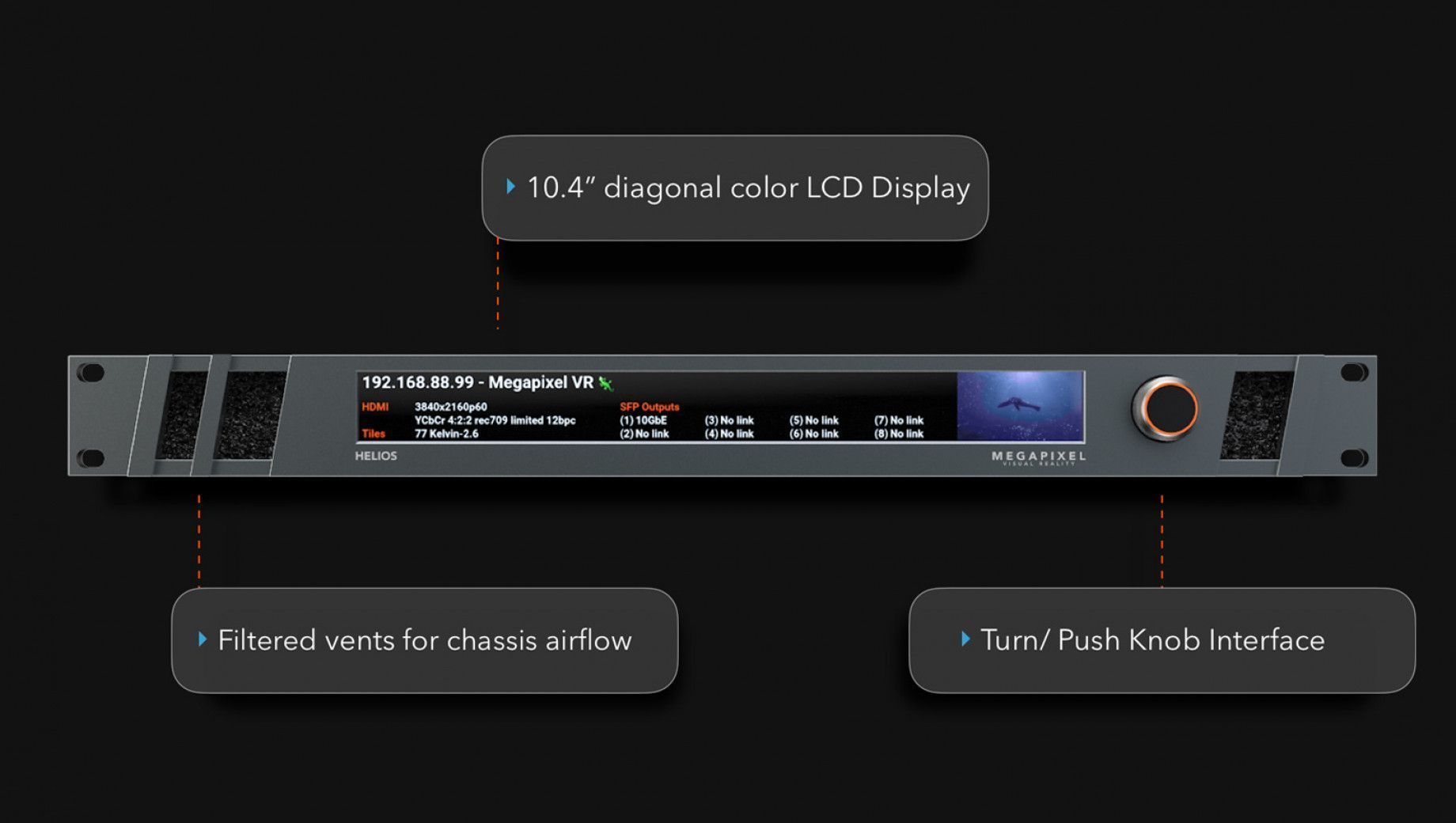 HELIOS Front Panel
The front panel LCD provides quick and easy access to a range of information with a press of the front knob. Quickly find the processor's IP address, active input resolution, and port status, or preview incoming video thumbnails.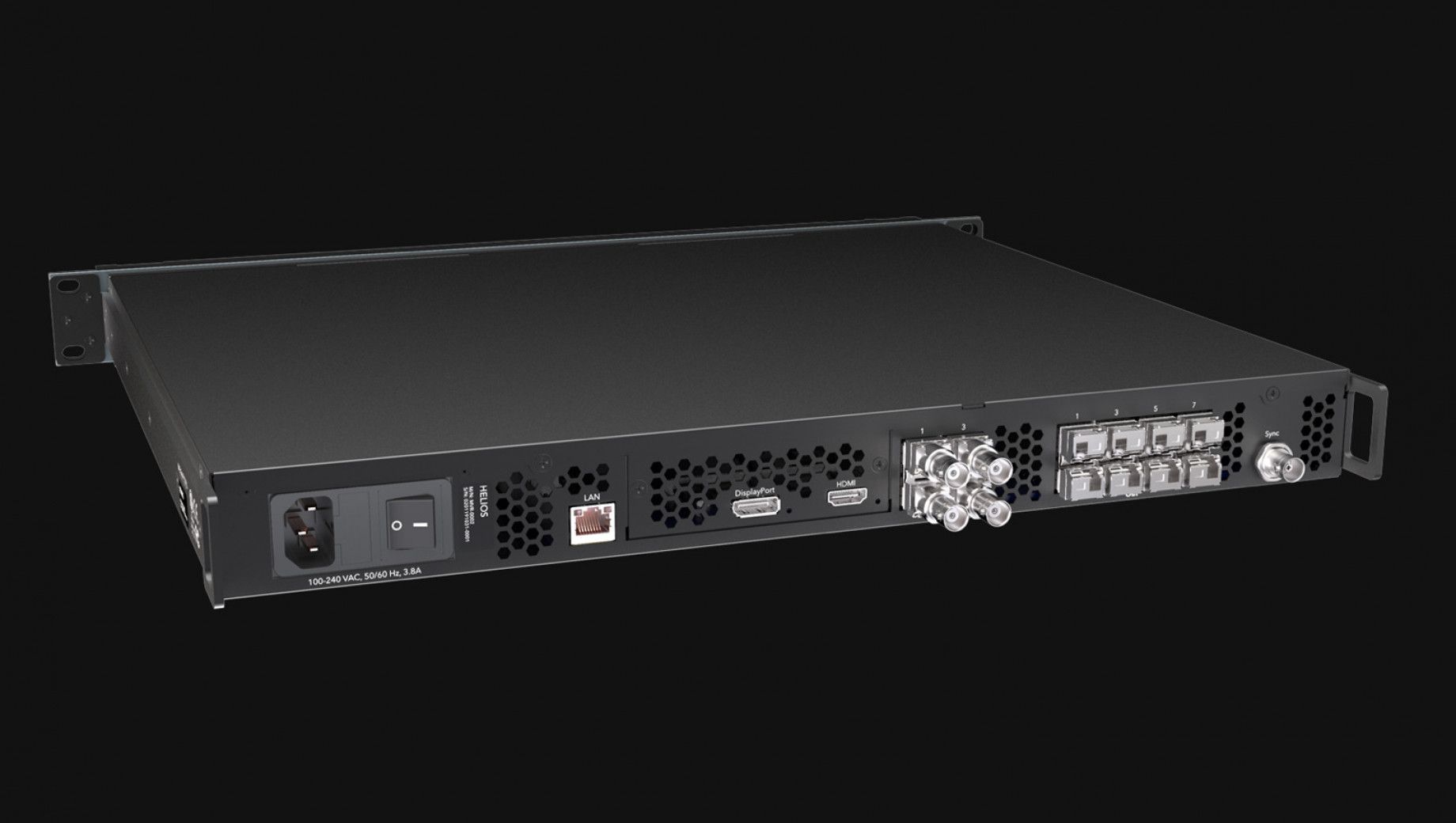 HELIOS Rear Panel
Redundant power supply
LAN Control Port
Video Inputs: DP, HDMI, SDI
Display Outputs: 8x SFP+ Ethernet Ports
Sync Input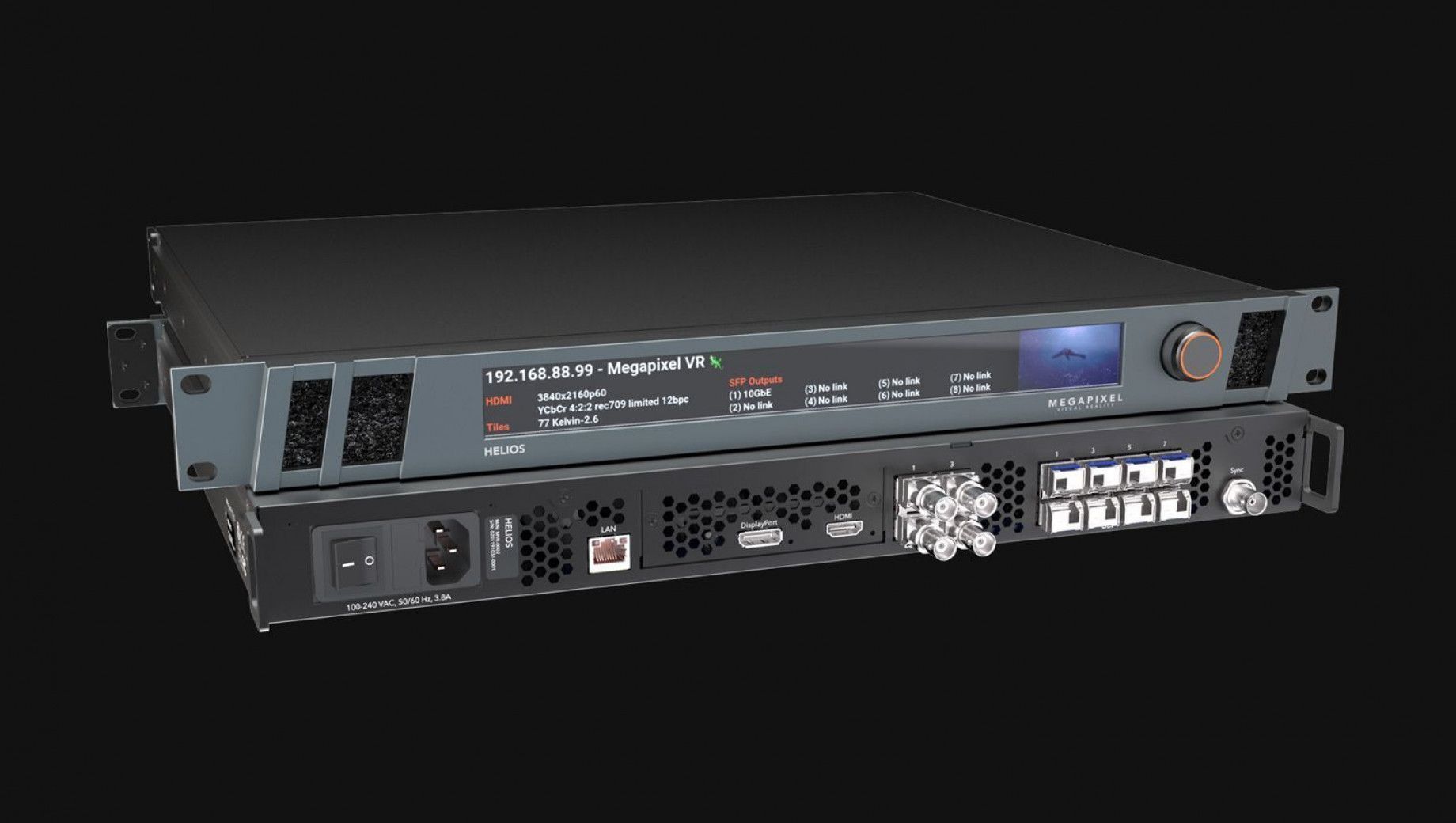 Why HELIOS?
High Performance
Modular
Multi-use
Expandable
No recalibration needed
Flexible
Robust API
Realtime Health Monitoring
Web Control (no software required)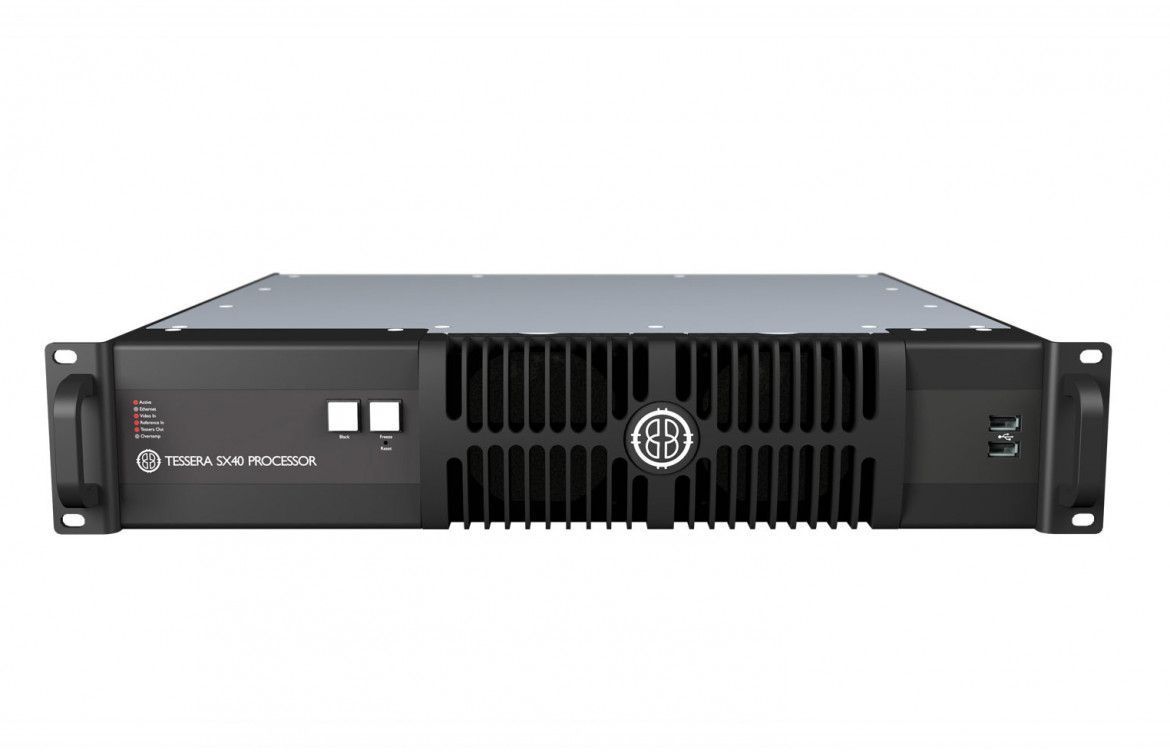 Tessera SX40
The 4K Tessera SX40 LED processor combines an industry-leading feature set and easy-to-use software interface with a high capacity processor.
Tessera SX40 offers support for full 4K screens at 60Hz with 12 bits per colour output. It supports a zero-latency up/down scaler that matches the source to the screen as well as all of Tessera's processing features like ChromaTune colour correction, On-Screen Colour Adjustment (OSCA), and more.
It is compatible with all existing Tessera fixture inventory. Used in combination with the Tessera XD data distribution unit, the Tessera SX40 provides a cost-effective and powerful processing system for supporting the biggest and boldest LED projects.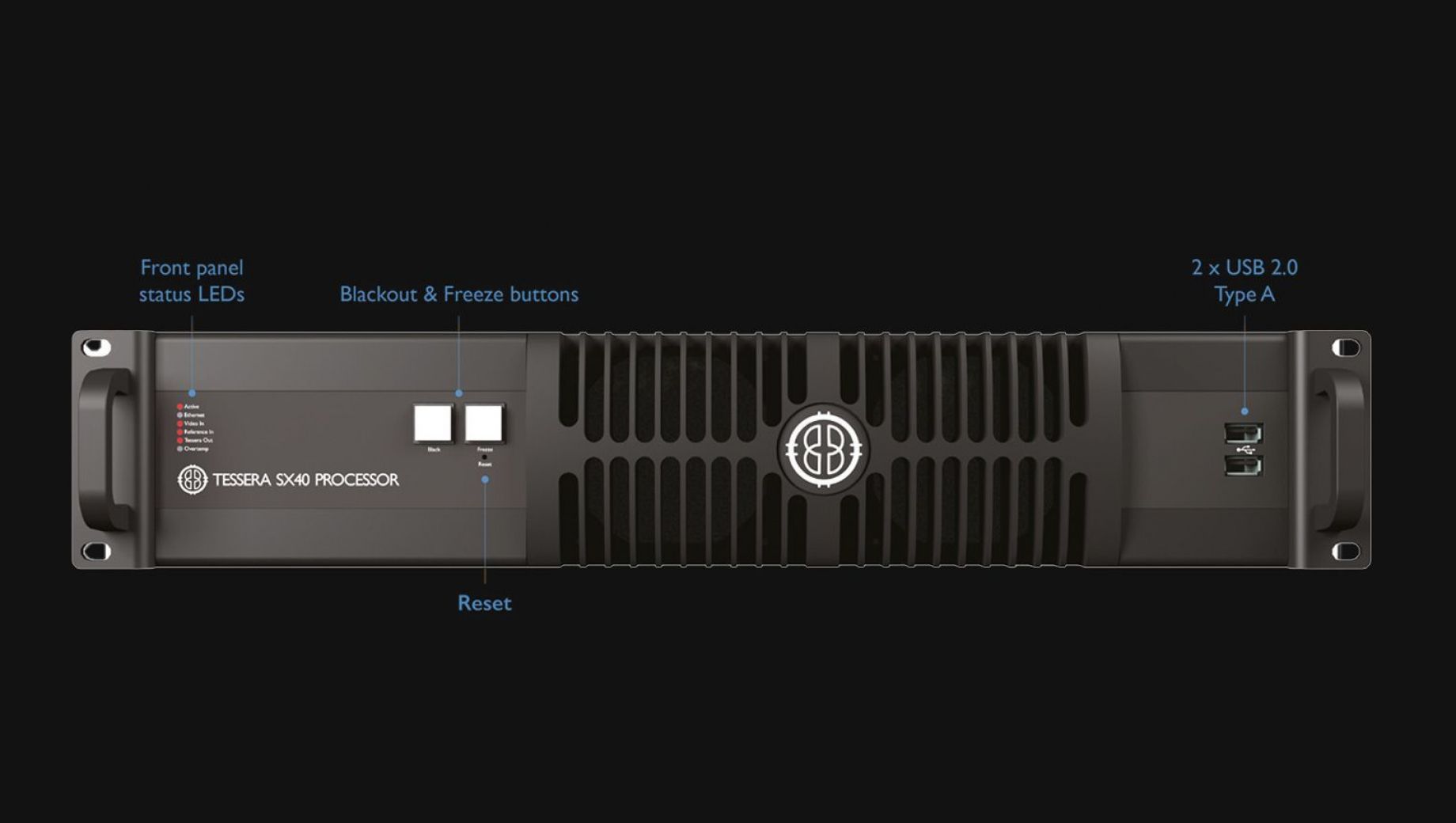 Tessera SX40 Specs
Up to 4096 x 2160 resolution (progressive only)
Full 18Gbps HDMI 2.0 bandwidth, maximum 600MHz pixel clock
One 12G SDI input that supports the following: HD-SDI – ST-292, 3G-SDI – ST-424, Level A and Level B-DL, 6G-SDI – ST-2081, 12G-SDI – ST-2082, 2SI format
Four 10GBASE-T copper output ports
Supports nominally 9 million pixels at 36 bits per pixel @ 60Hz
2 frames end-to-end system latency (all features)
Bi-level and Tri-level Genlock sync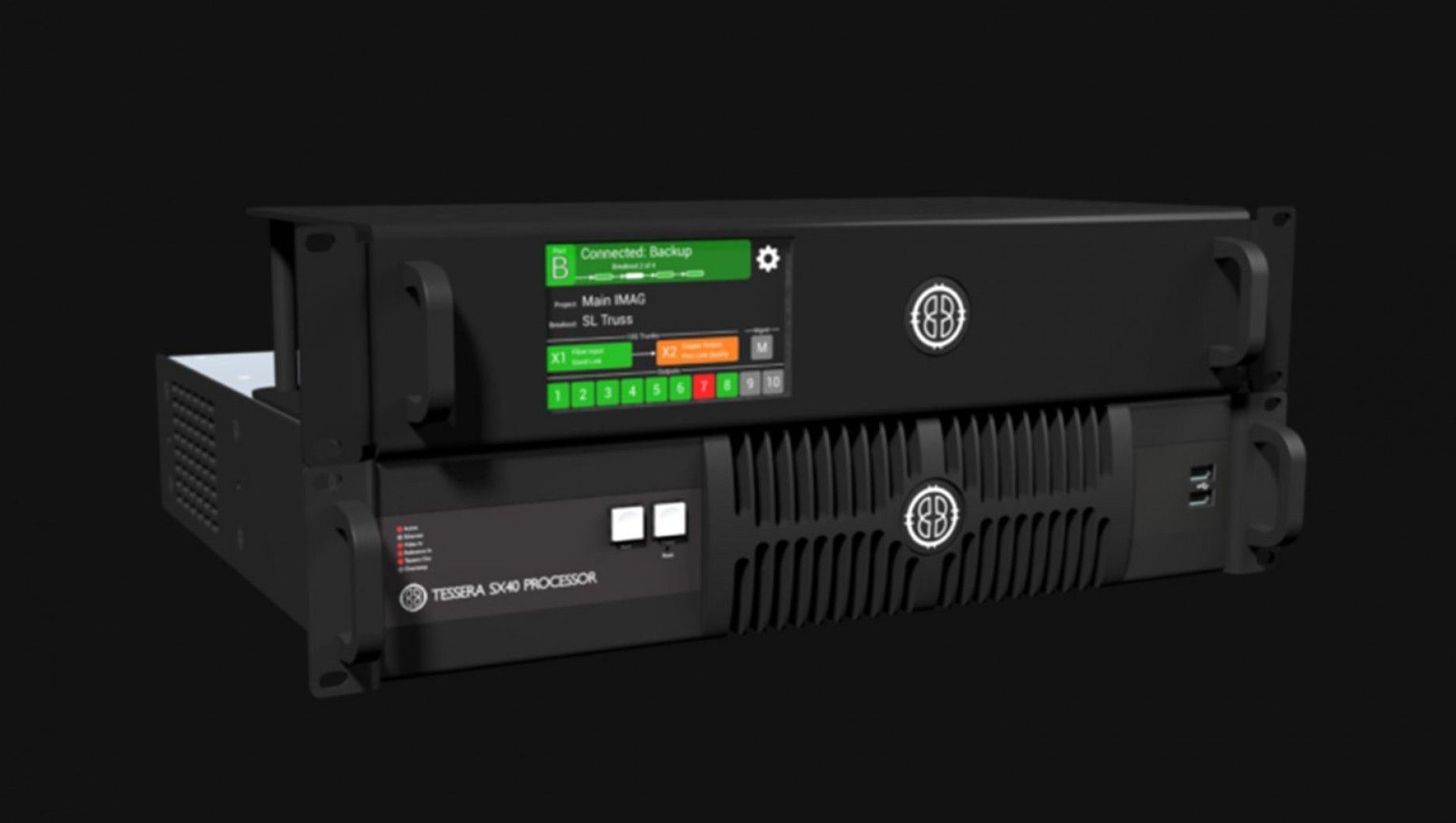 Tessera XD
The Tessera XD 10G data distribution unit works seamlessly with the Tessera SX40 LED processor to deliver a flexible, sophisticated single box solution designed specifically to easily and cost-effectively support the biggest LED projects.
The Tessera SX40 processor and Tessera XD data distribution unit support both copper and single mode optical fibre trunk connections, and the Tessera XD can be used to convert between the two media.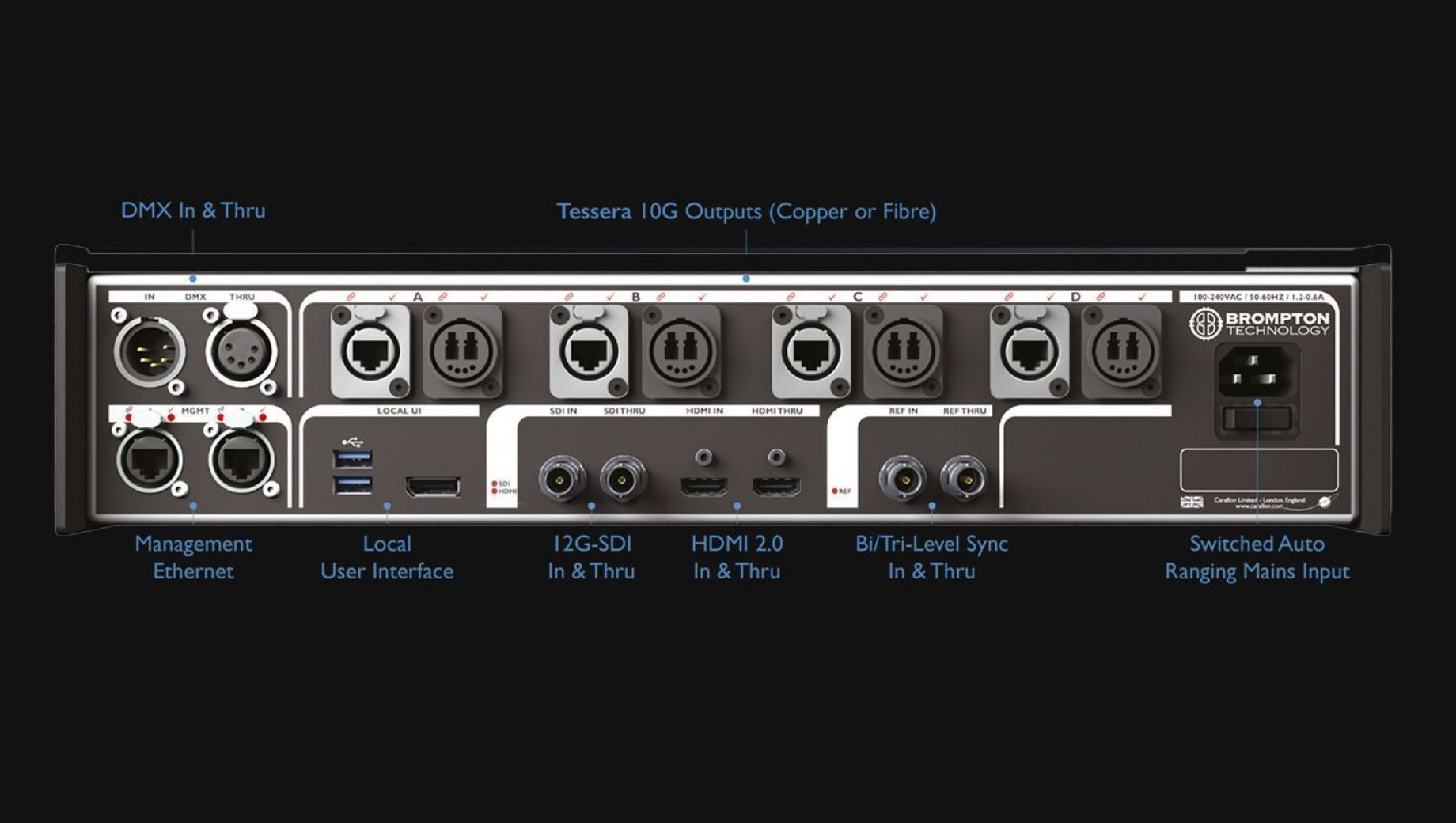 Redundancy
Tessera LED processors can be fed from the same or independent video sources, with different formats, resolutions, and/or frame rates.
There's no requirement for any aspect of the sources to match – redundancy will ensure a near-seamless show even in the event of a power or cable failure.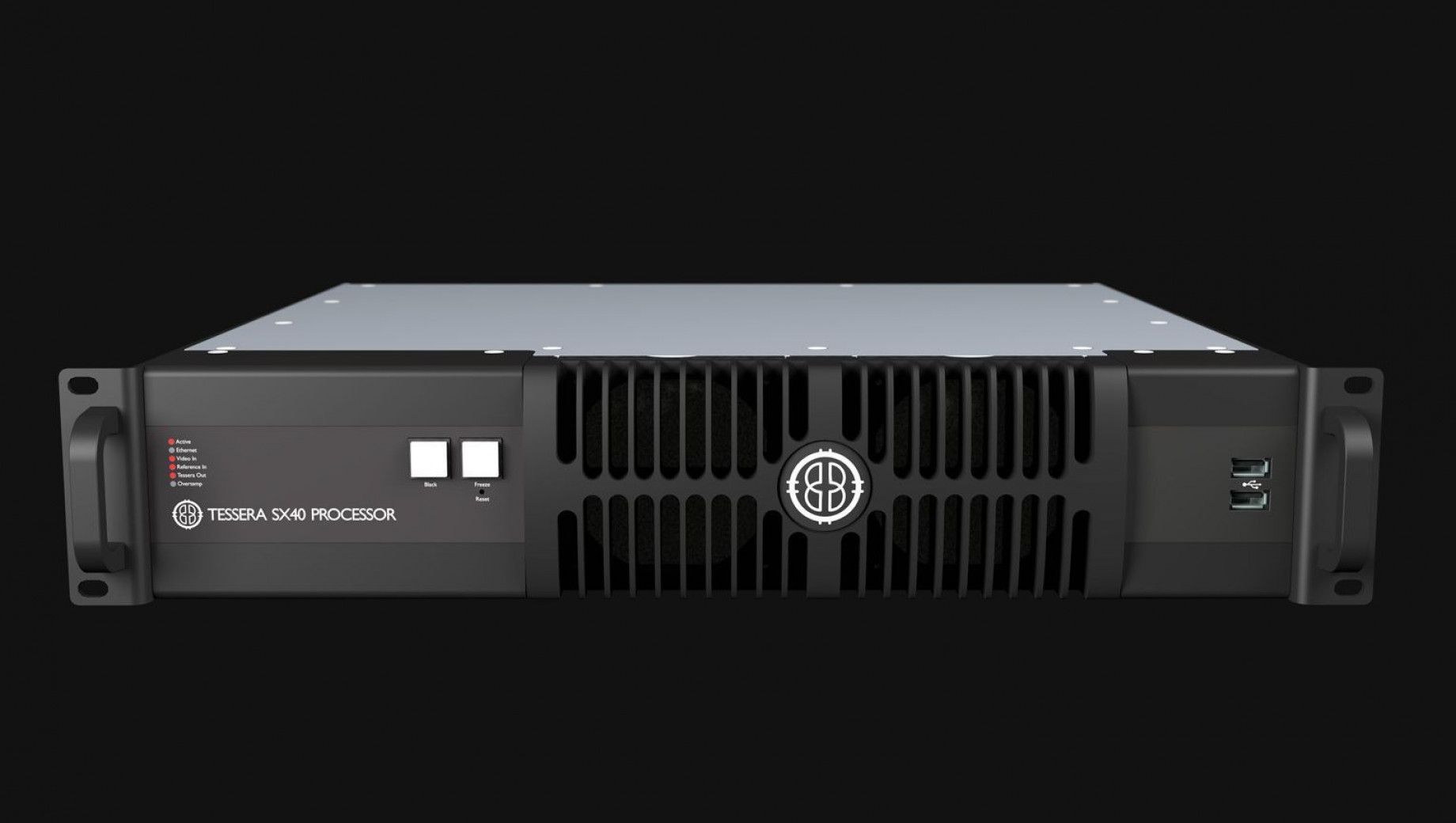 Custom input
With the Tessera SX40 you can build a screen of almost any size and dimension and be sure that your content plays beautifully on it.
For complete flexibility and creative control, the Tessera SX40 processor accepts custom input resolutions.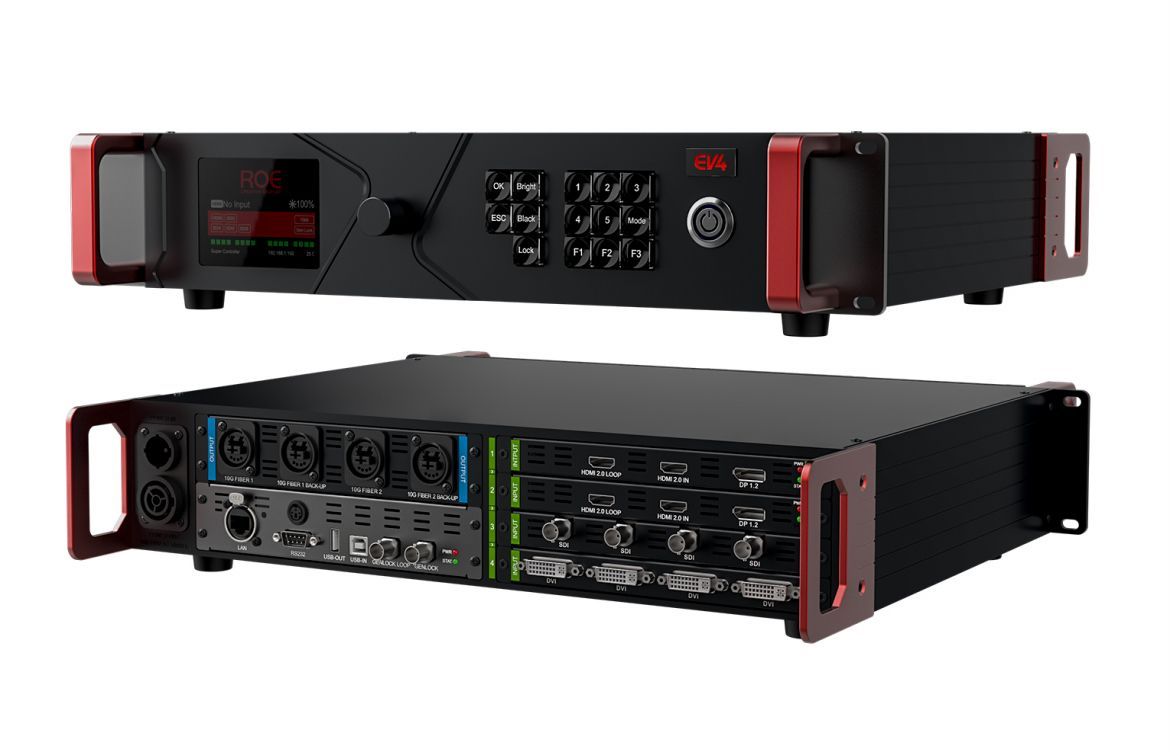 eV4 Processor
The eV4 Processor is developed by ROE Visual to offer an advantageous solution for 4K processing for its own LED product lines.
The eV4 Processor is based on the trustworthy and much used HD102 and HD101 series and combines the best solutions on the market The eV4 Processor features an integrated image processor, processor redundancy, 4K HDR and is used in combination with a fiber box, the Fiber Distributor eVX10, enabling long distance signal transmission.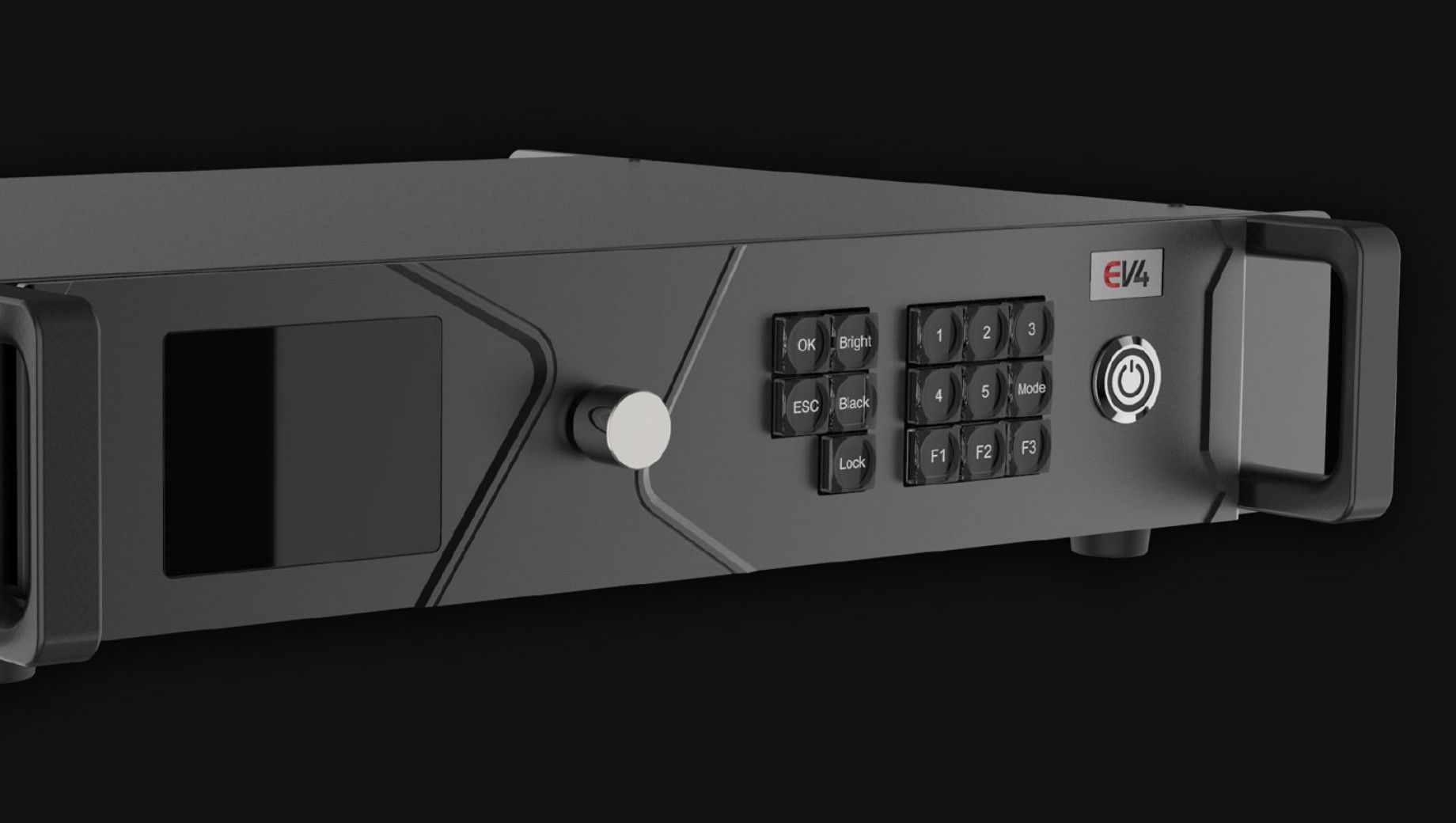 eV4 specs
Full-fledged 4K LED processor for ROE Visual EVISION products.
4K LED processing the easy way
Compatible with all EVISION products with i6 and i9 card
Integrated flexible options, like image scaling to match your LED screen size.
Edge correction
Hot Back
Pairing with the new fiber distributor system, eV4 is maximum flexible even can support long distance signal transmission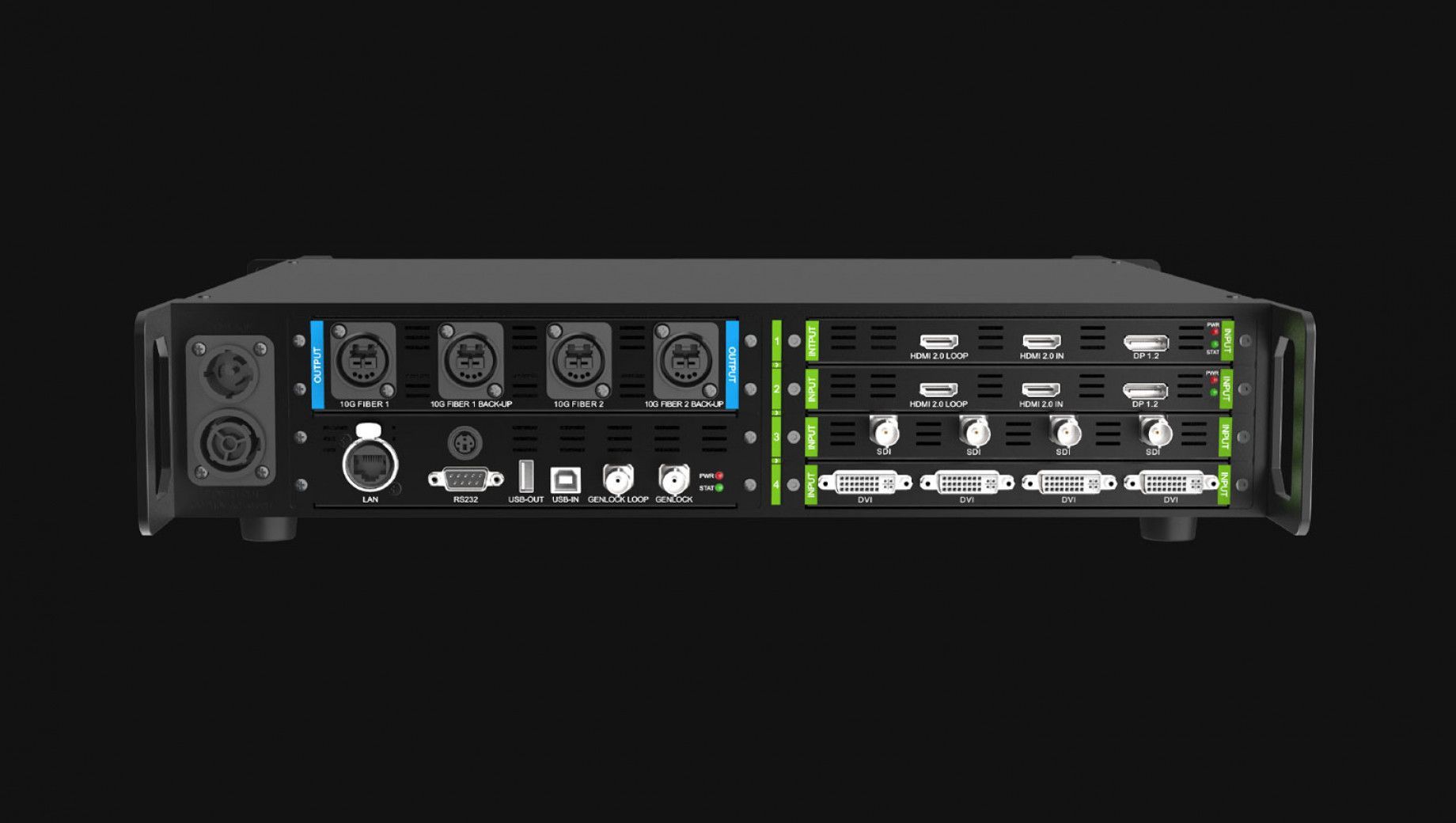 eV4 supports 4K
Following the display evolution in its footsteps, the eV4 Processor enables next generation image display. The eV4 Processor can handle 4K resolution display on a 60Hz frame rate, thus creating an outstanding image performance.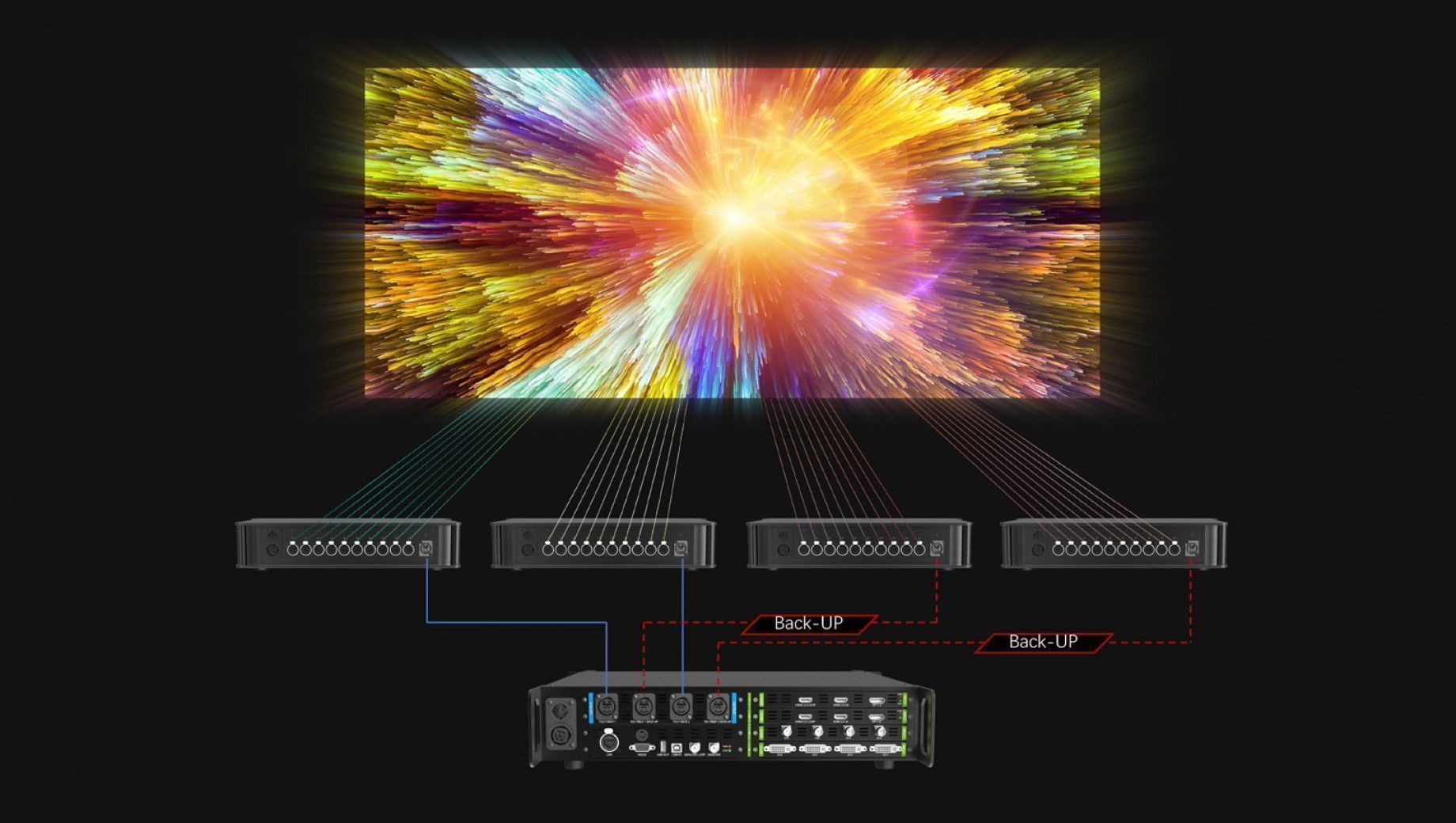 Flexible integrated image processor
The eV4 Processor offers integrated flexible options, like image scaling to match your LED screen size. Furthermore, it offers divers input support, such as: HDMI2.0, DP1.2 and SDI-3G.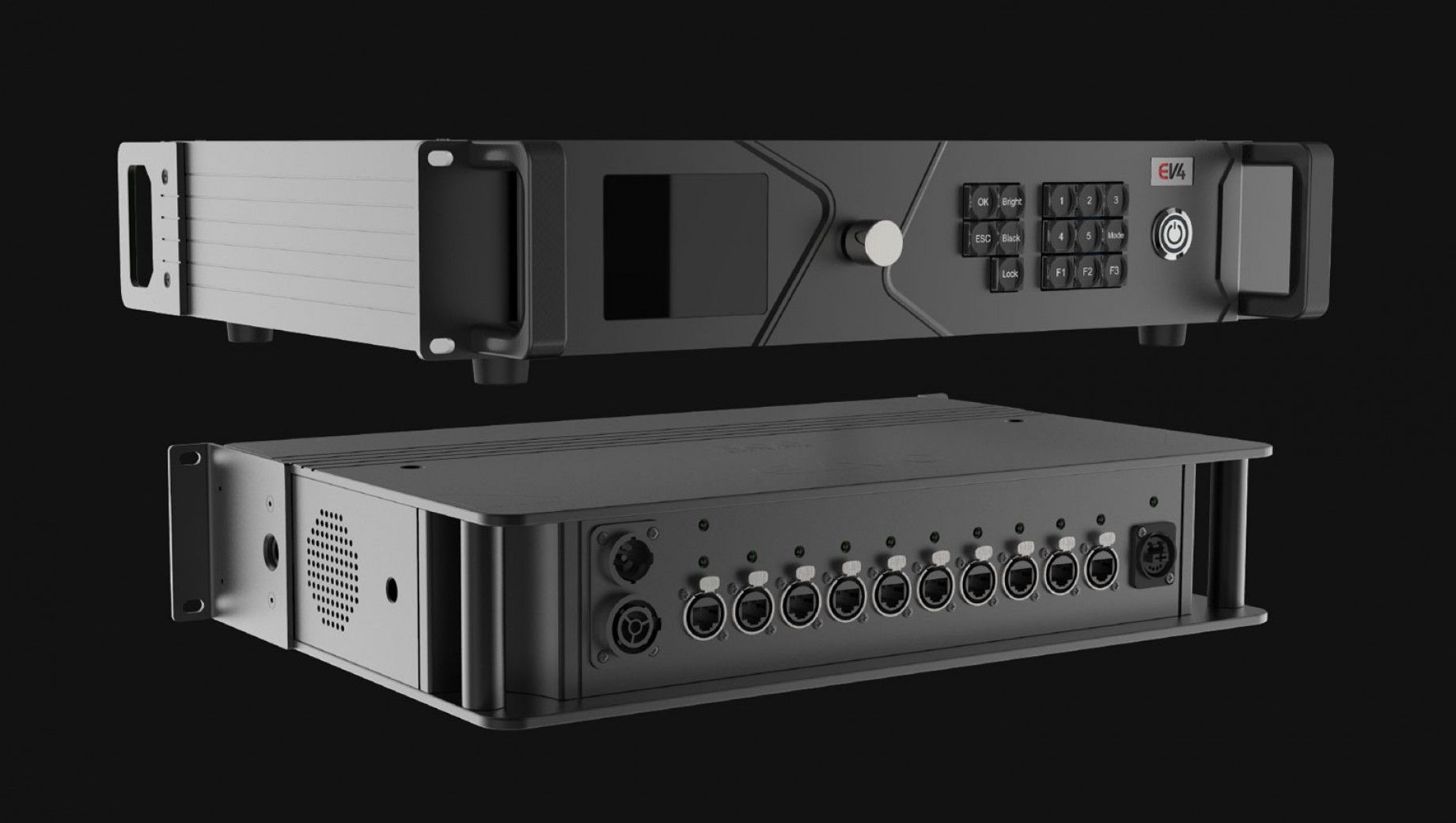 Key functions
Integrated Image Processor
Edge correction
Low latency
Extended color adjustment and color processing functions
Scaling functions
Diverse input possibilities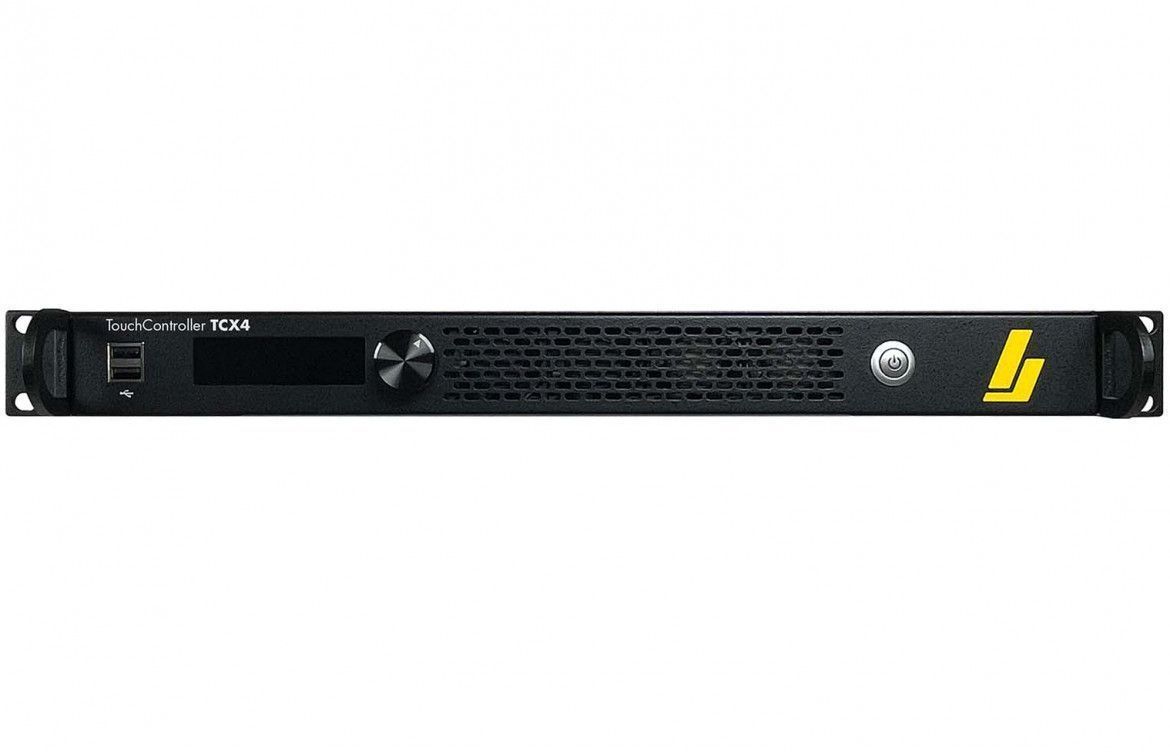 BrightLogic Touch Controller
The TouchController is used in combinatoin with the Black Marble Interactive floor. The TouchController GUI can be accessed via any PC/Mac using a web browser. The TouchController provides real-time tracking of all the sensors installed in the floor/wall. The TouchController sends this same sensor information via an NDI feed to any connected Media Servers. The sensor data is also available in XML format for development frameworks such as Unity or OpenFrameworks.
The combination of the Black Marble interactive panels and the easy to use TouchController Web-Based GUI provides designers with the tools they need to create dynamic generative content.
Simply connect the panels to the Video Controller and connect the Video Controller to the TouchController and you're up and running in a few minutes. Designers can use the tools they know, such as TouchDesigner and Notch. For developers looking to program their content using tools such as OpenFrameworks, Cinder, Unity, we've put together connector libraries for the TouchController and developers can either use the XML API or the NDI Feed from the TouchController.
Whitepaper Content Design for Interactive LED Floors
Processors
Inputs
DVI max
Input/loop width
Support input resolution 8 bit
10 bit
Output ports
Fiber
Max output per port
Control ports
Loading capacity
Max width/height
Splice function
Zoom function
Brightness adjustment
Chromaticity adjustment
Color gamut transformation
Gray scale at low brightness
Pip function support
3D display
Compatible with
GEN lock
GEN lock loop
Power in
Add display function keys
Weight
Power consumption
Height
Helios 8K
4 x SDI
1 x HDMI 2.0
1 x DP1.4
8192 x 4320 60 Hz
8192 x 4320 60 Hz-
72 RJ45 /8 distributor
8 x 10G single mode
1 x 1G Ethernet
34 Million pixels
8192/4320
-
Y
Y
Y
Y
Y
-
-
Y
-
IEC
3,9 kg
1U
Brompton SX40
1 x SDI
1 x HDMI 2.0
4096 x 2160 60Hz
4096 x 2160 60Hz-
40 RJ45 /4 XD distributor
4 x 10G single mode
2 x 1G Ethernet
DMX 512
9 Million pixels
4096/4094
-
Y
Y
Y
Y
-
-
Y
Y
Neutrik True 1
7,5 kg
144w
2U
eV4
4 x 3GSDI
1 x HDMI 2.0
4 x DVI
4096 x 2160 60Hz
4096 x 2160 60Hz-
2 EVX10 distributor + 2EVX10 distributor back-up
4 x 10G single mode
40 RJ45 /4 EVX10 distributor
655360 px @60Hz, 8 bit
Artnet port, DMX control supported
3 x USB2.0 B (female)
2 x USB2.0 A (female)
8,3 Million pixels
4096/4094
Y
Y
Y
Y
Y
Y
Y
All types, optical fiber
Y
Y
Neutrik True 1
9,64 kg
150w
2U
The specifications are for reference, actual values may vary.