Year in Review: 2017 Huge for ROE Visual in Touring Sector
ROE Visual continues to make its mark in the LED rental sector where many of the company's LED families of products have set the stage for world-class touring acts across stages on all continents. In 2017 alone, ROE LEDs wowed millions of U2 fans during the band's The Joshua Tree Tour with its 61-meter by 14-meter 8K LED video screen that displayed the iconic Joshua Tree silhouette and other visual wizardry.
The 2017 U2 The Joshua Tree Tour was one of many global tours or events where ROE Visual LEDs were seen at Coachella Festival, Creamfields, Katy Perry's tour and dozens of other tours and venues.
Broadcast application of ROE Visual LED solutions expanded to include the 2017 Eurovision competition, Emmy Awards, Grammy Awards gala and Latin American Music Awards – just to name a few.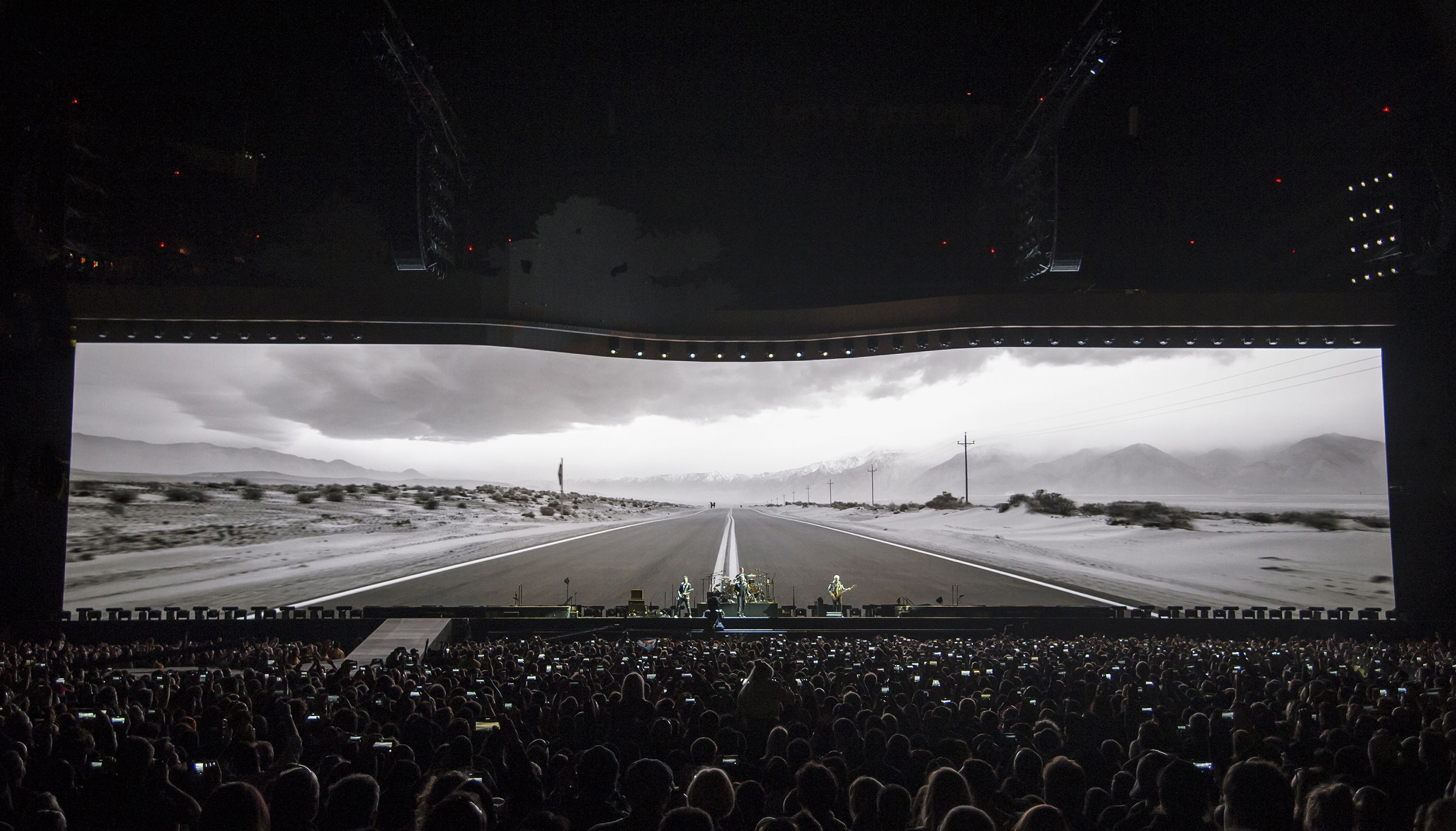 ROE Visual provides best-in-class and every evolving LED display solutions for the rental marketplace and crossover markets such as broadcast, architecture and Houses of Worship. ROE Visual is intimate with every customer, priding itself for its care and support of every customer as a valued member of the ROE family.
Particularly in touring where high-end LEDs must deliver consistent visual quality – often in an outdoor environment – it is critical that ROE Visual products can be quickly and efficiently packed, transported and be ready for set-up without need for repair for the duration of the tour.
In listening to the needs of the global ROE Visual family, ROE has come to develop products specific to each of the industry segments it serves. For larger spaces such as concert halls and stadiums, ROE Visual has developed products that provide the most immersive and visually appealing experience for all event-goers. At such events, ease-of-installation, tear-down and transportation, durability, easy maintenance, performance reliability and safety are key factors in selecting an LED solution.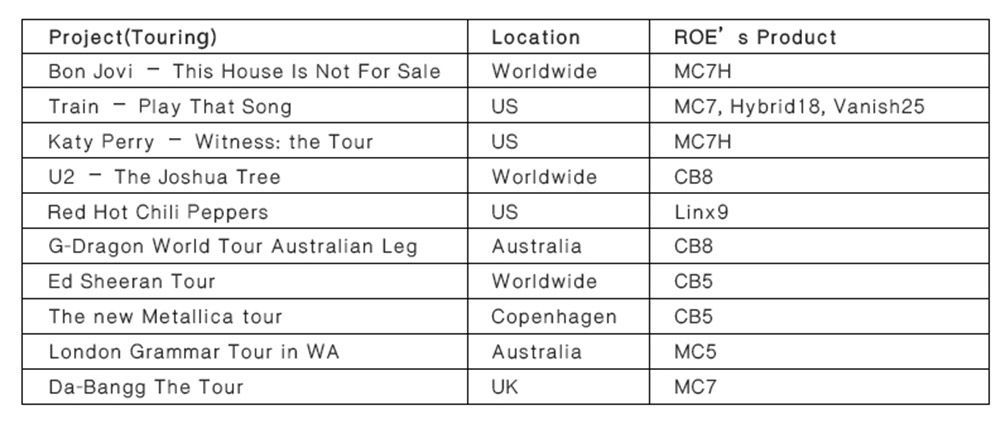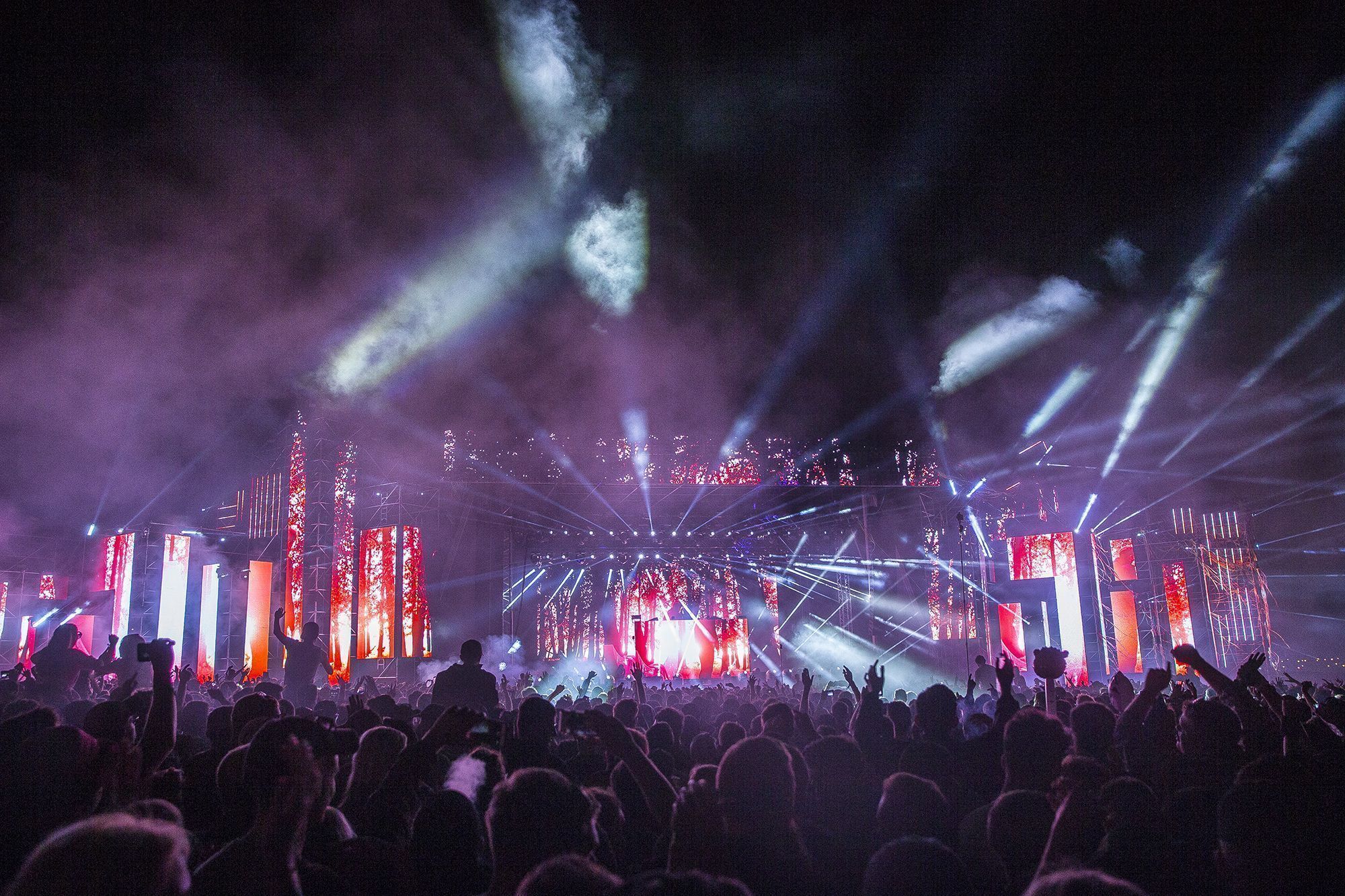 Each tour, event or broadcast prides itself on the creative signature of each happening. Production designers and teams are always seeking to improve on their own designs and looking out for new technologies, hybrid solutions and add-ons that will infuse their visual offering with their own special creative touch. To achieve this, ROE Visual offers a wide array of LED offerings that can be mixed, matched and customized.
Some of ROE Visuals most memorable works in 2017 include:
U2 The Joshua Tree Tour | Entertainment media was all over this LED display and the iconic Joshua Tree silhouette has appeared on thousands upon thousands of Social Media posts all over the world. The seemingly simple effect of a silver Joshua Tree set to a gold backdrop was achieved by a 1,000-piece custom mask on a 61-meter wide by 14-meter high 8K customized LED video screen that ROE Visual custom produced and delivered within three months. Hundreds of manhours of design, molding and assembly went into creating this ROE labor of love, primarily using Carbon 8 panels.
Katy Perry Witness: The Tour | For anyone who attended this concert, the all-seeing and all-knowing eye that looked out into the audience was comprised of 782 ROE Visual Magic Cube 7H LED panels.
Award-winning Train Play That Song Tour | The design team behind the LED artistry of Train's 2017 tour took home multiple design awards with the support of a wide range of ROE Visual products that include the Magic Cube, Hybrid and Vanish family of products.
ROE Visual is a staple at Coachella, one of North America's highest profile music events. In 2017, a large eye-catching plus sign LED at the center of the stage was created from a series of ROE Visual Magic Cube 7 panels. Other notable 2017 events included an LED display at the main stage of the Camper Calling Festival that was constructed from 50 ROE Visual Black Onyx 3 panels.
Again, in 2017, ROE Visual set the visual LED landscape at Creamfields, the world's largest and most respected electronic music festival, through its loyal production partner, PRG.

ROE Visual LED products continue to gain momentum on broadcast stages and were seen in 2017 at the Emmy Awards, Grammy Awards gala, Latin American Music Awards, Eurovision Song Contest and other network broadcast sets in North America and Europe.