ROE Visual Unveils Products for AV Integration at InfoComm
Shenzhen, China – Presenting a brand-new range of products for the installation market, ROE Visual looks back on a vibrant edition of the InfoComm in Orlando.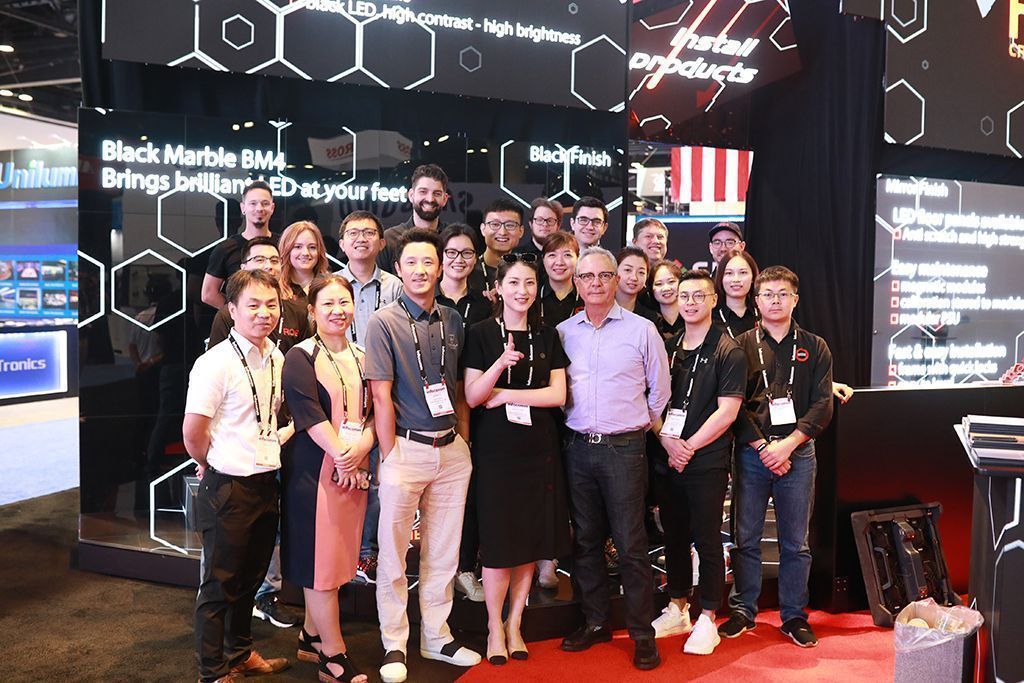 ROE Visual has successfully unveiled its brand-new LED screens for fixed installation market, both Amber and Jasper were well received. The anticipation for these products was high, following the clients' comments and feedback, this anticipation has been met by all means
"We knew that ROE Visual has the capabilities to support a cross-over, integration and installation market", comments Glory Gao, Deputy Sales Director for ROE Visual. "Being involved in many projects on a global scale, we know what it takes to do things first-time-right, but still it's always exciting to put a new product on the market, we want to live up to the client's expectations, that's no easy feat."
Both installation products were presented in a separate part of the stand, clearly distinguishing the rental products and the installation products.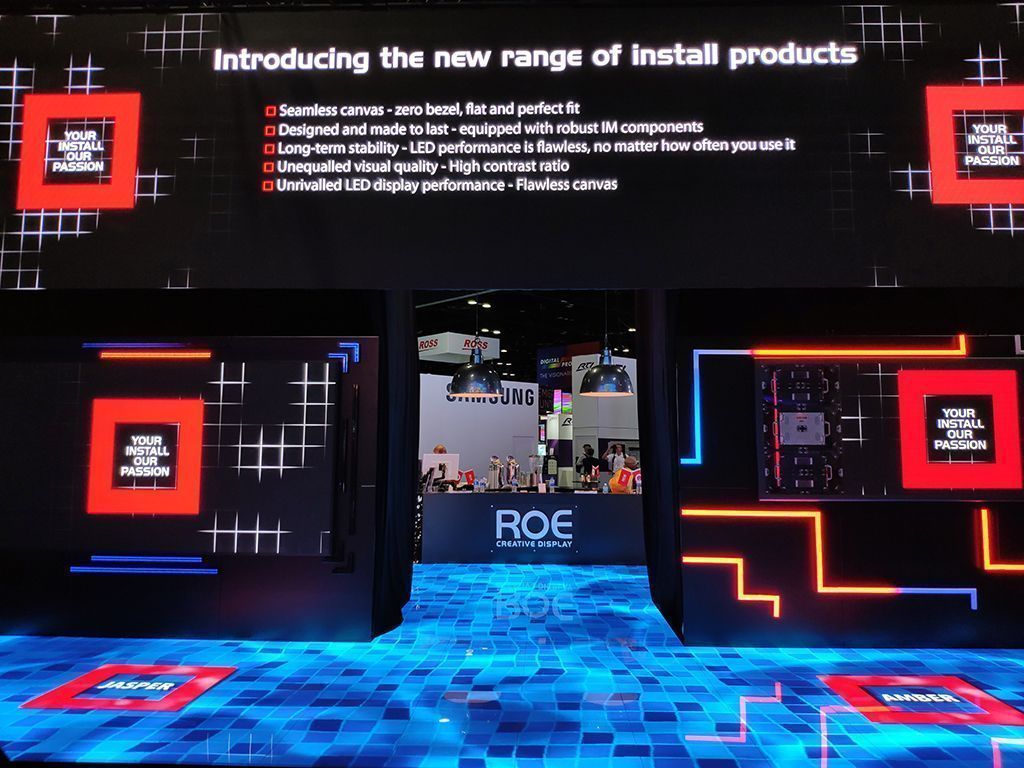 Amber is a 600x337.5mm LED platform, which will be deliverable in fine pixel pitches 0.9375mm,1.25mm,1.5625mm and 1.875mm. On the stand, the 0.9mmpanel was featured.
The Amber LED panels support HDR technology resulting in excellent graphic quality with added greyscales and excellent color depth. The Amber screen offers a flexible system with incomparable visual quality. Based on a native 4K 16:9 panel resolution this screen is ready for future requirements.
The Jasper LED panels are developed to play into the demands for permanent video installations. Uncomplicated installation, flexible design and low costs of ownership go hand-in-hand with high-end performance and unequaled visual qualities.
Jasper is a 500x500mm indoor LED platform with pixel pitches available in either a 2.6 or a 3.9mm pixel pitch, the 2.6mm panel was presented in Orlando. The slim-line panel design, ability for HDR mode and high-contrast black face LED create a LED panel that has uncompromised picture performance and optimal installation benefits.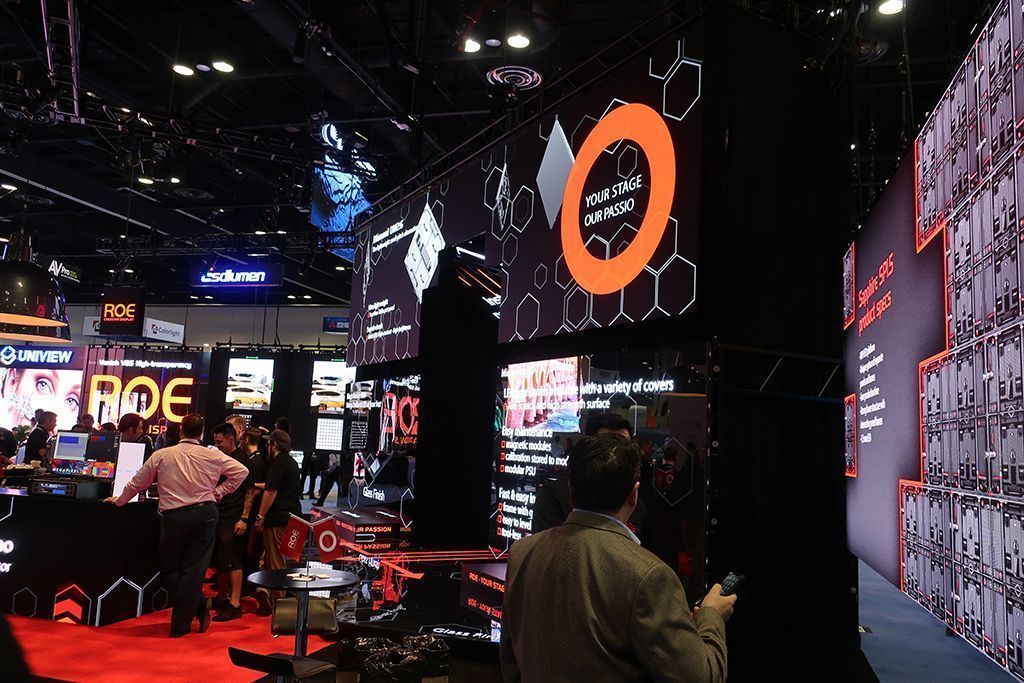 "It's the first time we showcased our fixed installation products to the market. Clients and visitors enjoyed the hands-on experience at the show and being able to experience the visual quality of the panels. We are pleased to see the products being received so well", comments Gao.
Next to the install products, ROE Visual presented its rental range of products, like the Vanish V8S and the Black Marble LED floor, both products have found their way into the production and broadcast market place, featuring on a variety of productions.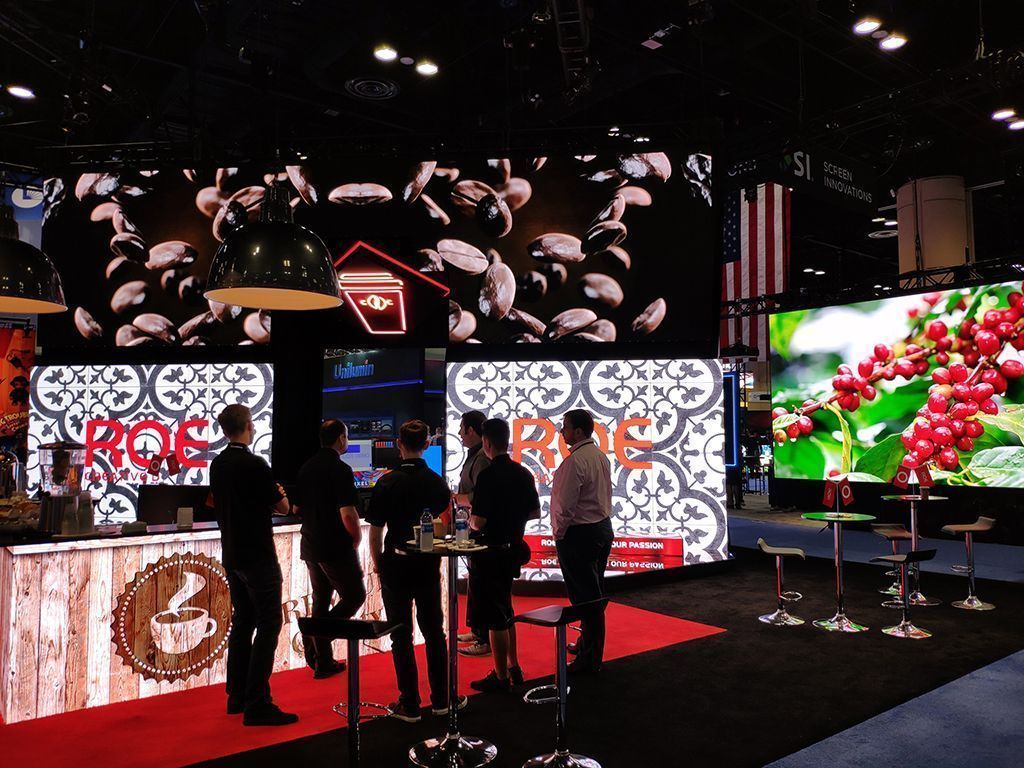 "We can look back on a very rewarding show", comments Frank Montero, General Manager for ROE Visual US, "the feedback and comments we get on our products are fantastic, people just love to work with our LED panels, that's exactly what drives us to deliver the best service and support".