ROE Visual Experiences Brilliant Performance at ISE2019
Leek, The Netherlands, (14 February 2019)-Presenting its visitors with an unmatched viewing experience in 6K, ROE Visual has experienced massive interest for its selection of outstanding products and integration options aimed at the rental and system integration markets at ISE 2019.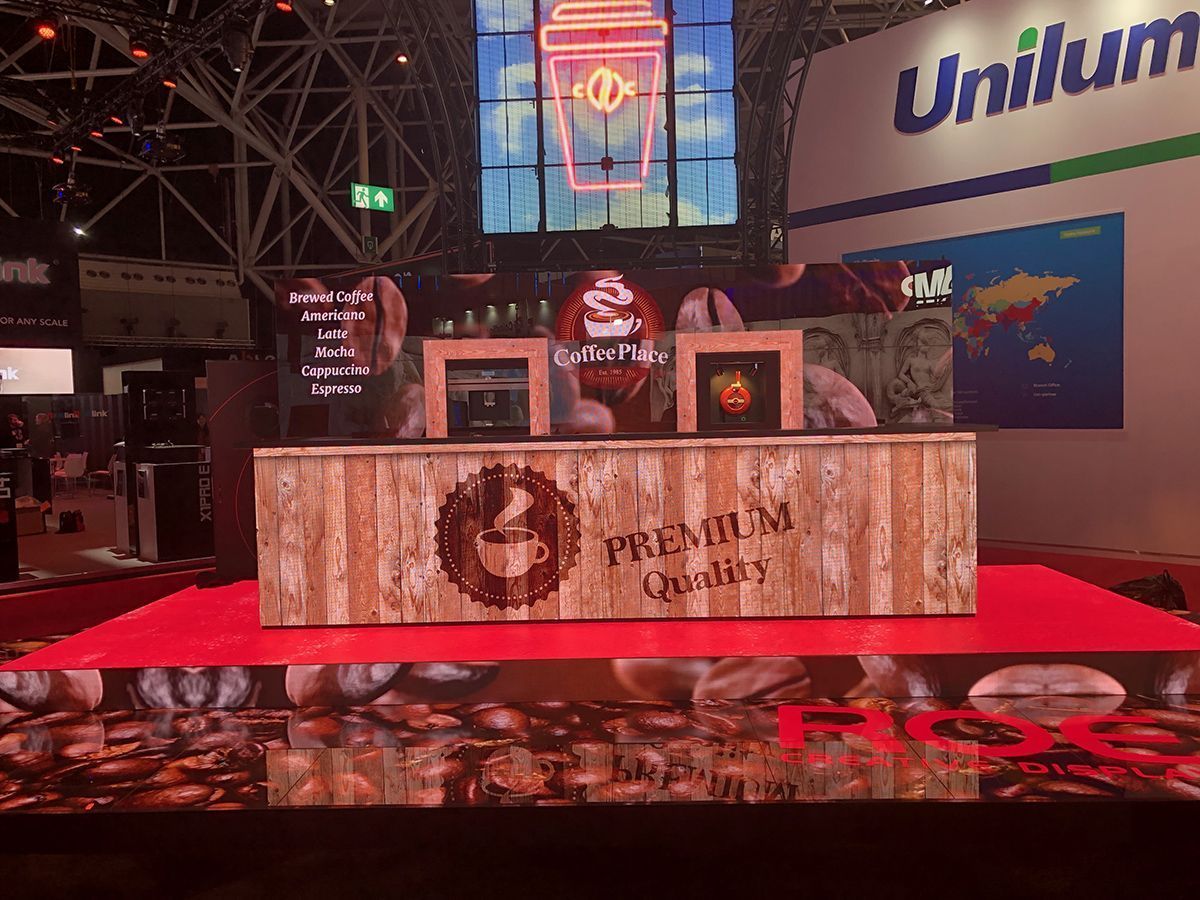 The ISE, which was held at the RAI in Amsterdam, from 5-8 February 2019 is an important showcase opportunity for ROE Visual.
"Due to a range of new products on display we have had a remarkable show", comments Roelof Bouwman, General Manager for ROE Visual Europe. "The vibe during the show has been extraordinary and we can look back on a very successful show, where the interest for the presented products has been very high, with very positive feedback on the products presented. We expect very good results from our presentation here," Bouwman continues.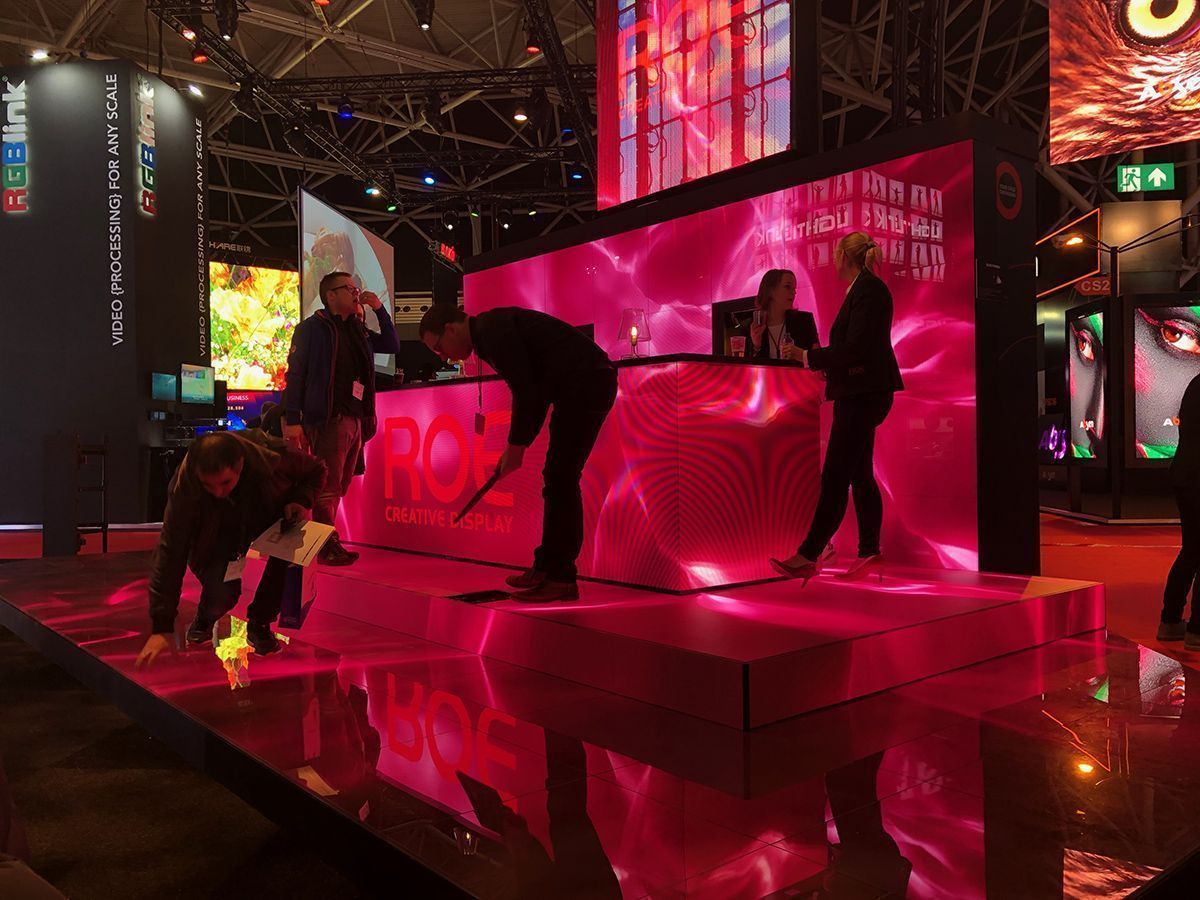 This years' stand design featured a massive Sapphire SP1.5 screen, a Diamond 2.6 video wall and the Black Marble LED system in various applications.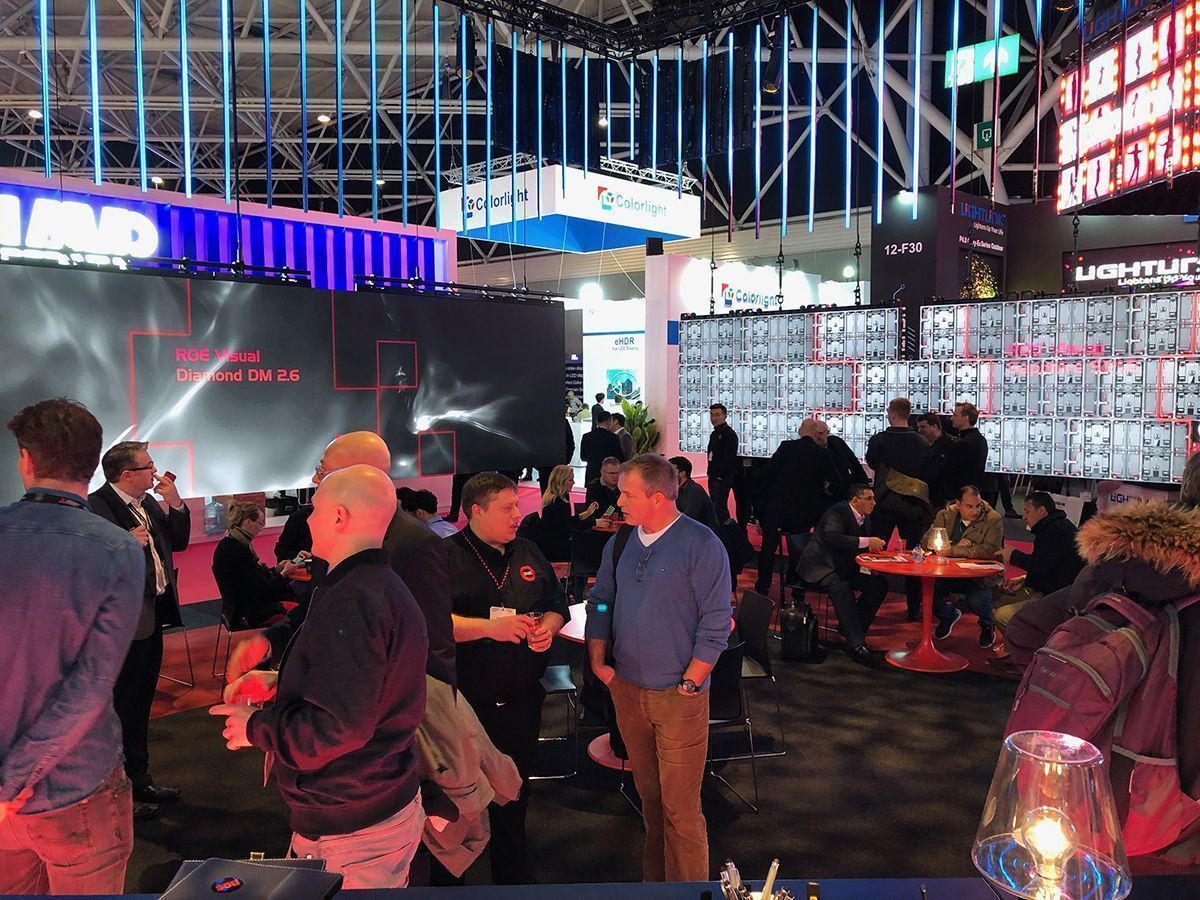 Next to these high-end products the ROE Visual stand design incorporated the ROE Strip and the newly released Vanish V8 LED panel.
The stunning center-piece of the ROE Visual stand was a custom bar, completely designed from Black Marble LED panels. Displayed as a floor, wall and multi-level application, it showcased the endless options the system offers. Many visitors explicitly lauded the visual attractiveness of the Black Marble system.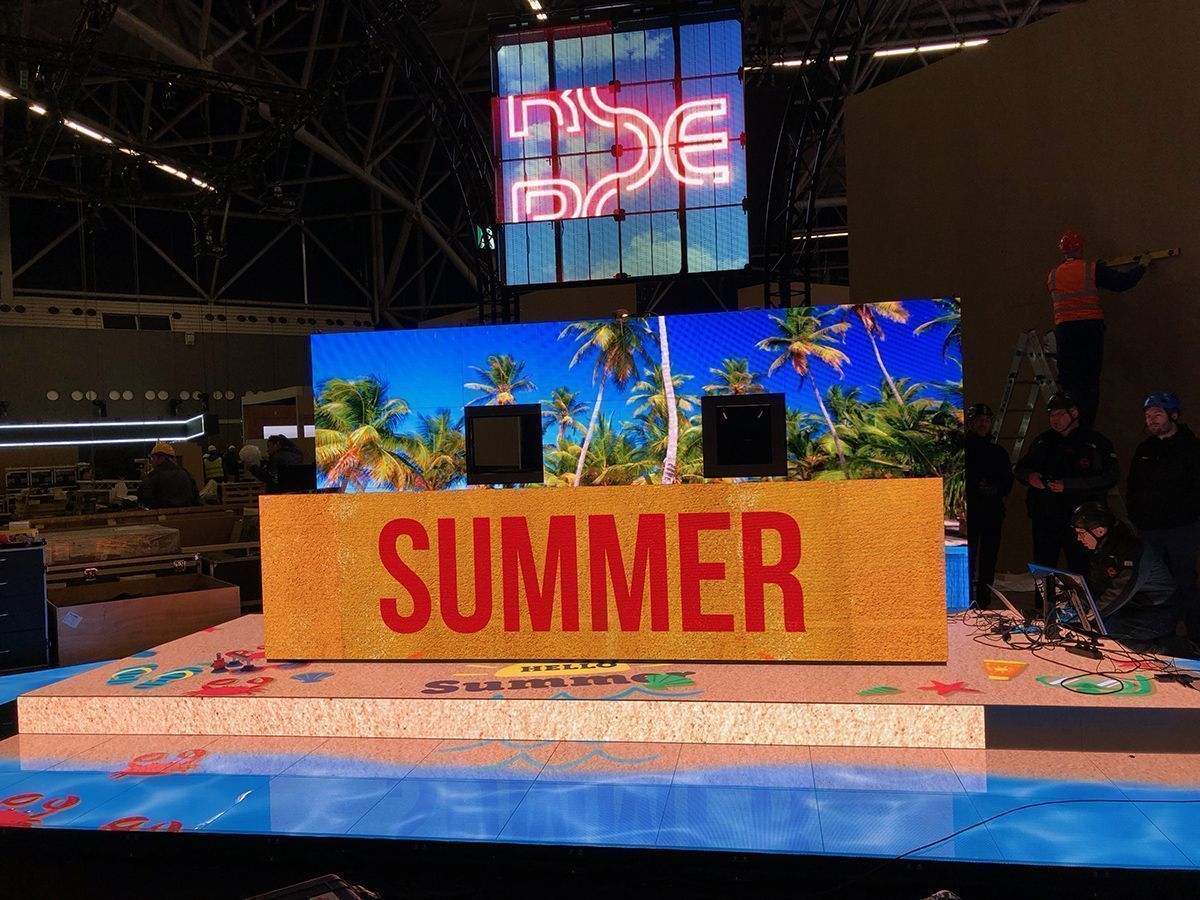 With two huge video walls, the ROE Visual stand highlighted the visual quality of its LED systems. Both the Sapphire SP1.5 and the Diamond DM2.6 screens cater for visual brilliance and a flawless finish. The capability of ROE Visual to create large screen displays with an impeccable quality places the company in a vanguard position for the for rental as well as fixed install market.
New contacts as well as existing customers were impressed with the quality of both the Diamond DM2.6 and the Sapphire SP1.5 screen performance during the ISE show. ROE Visual already has some pending investments for the screens", comments Auke Meijer, Sales Director for ROE Visual Europe.