Festival Concept Relies on ROE Visual for Stage Display
Leek, The Netherlands (September 25th, 2018) – Commissioned by its customer Tribe Company, Faber Audiovisuals has supplied ROE Visual LED panels for the large display screens at the Flying Friends festival, which was held simultaneously on three locations in the Netherlands on September 15th.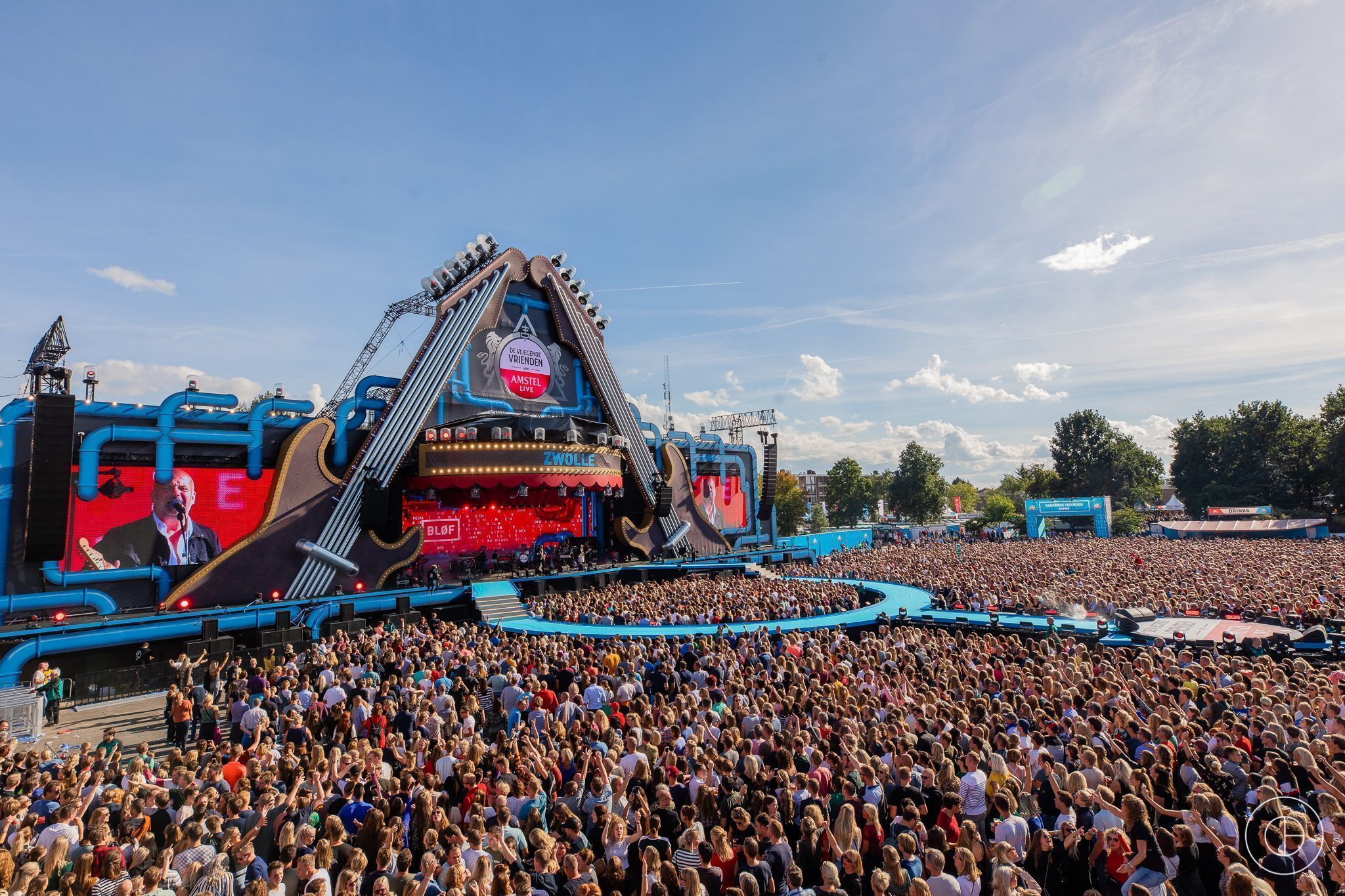 Tribe Company is a full-service event agency that specializes in designing and creating concepts and events. The Flying Friends of Amstel LIVE! combines the best of two of Holland's biggest music events: The Flying Dutch and De Vrienden van Amstel LIVE!
A selection of the best Dutch artists and DJs performed on the three festival locations. Due to the tight schedule of the simultaneously held performances, the artists were flown by helicopter to Amsterdam, Zwolle and Eindhoven. Combining their forces, Tribe Company, Amstel and The Flying Dutch are the proud creator, organizer and producer of this unique event. Over 120,000 visitors spread over three locations experienced an unforgettable day with twelve hours of non-stop performances.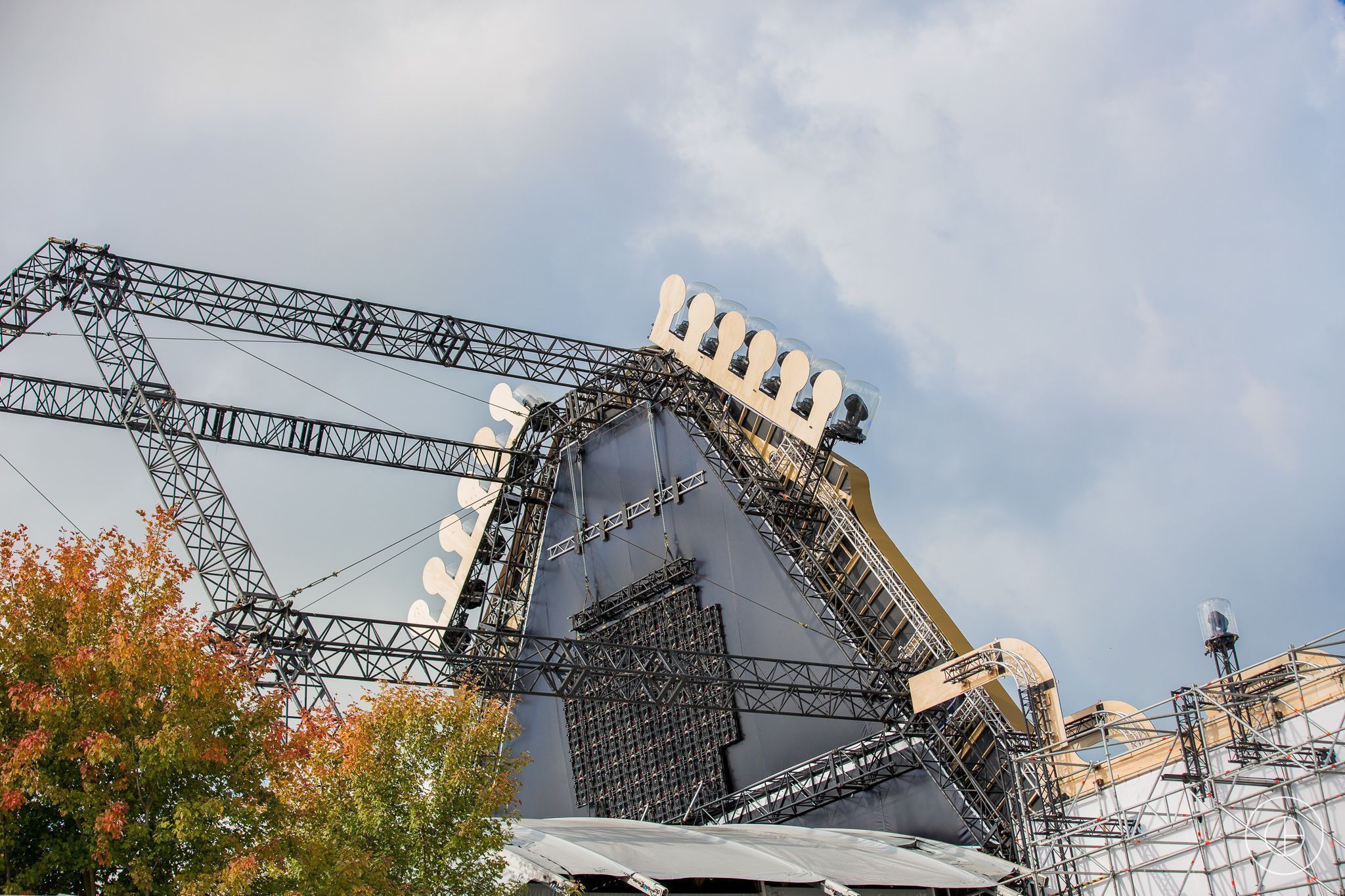 Supplying LED screens for three different locations for a one-day simultaneous performance is challenging, but nothing out of the ordinary for Faber Audiovisuals. Relying on the excellent qualities of the ROE Visual LED panels, the video crew was able to build the screens quick and efficient. The ROE Visual Air Frame provided secure support for the ROE Visual Carbon CB5 LED panels, used for the side stage screens.
The Magic Cube MC7HB LED panels were used for the center stage logo, standing out from between the two huge guitars decorating the main stage area.
More information:
https://tribecompany.com/een-selectie-van-ons-werk/de-vliegende-vrienden-van-amstel-live
https://faber-av.com/portfolio/vliegende-vrienden-2018/
Pictures by courtesy of Tribe Company.