ROE Visual Shines at the Summer Sounds Festival
Novatech kicks off outdoor festival with ROE Visual LED panels
Shenzhen, China (19 January 2021) – ROE Visual LED panels featured at the first outdoor event by Novatech in 2021 in Australia. The Summer Sounds Festival is a month-long, financially independent, and COVID-safe outdoor music festival. Staged in Bonython Park/Tulya Wodli in Adelaide's Park Lands, the festival offers over 20 epic shows.
With the audience corralled in 'Party Pods' suitable for four to six people, the festival complies with COVID safety measures. The Party Pod system is fantastic," relates Novatech's Managing Director Leko Novakovic. "While some people were apprehensive about being 'penned in,' removing all doubts after the first weekend. Eighty percent of the feedback we've heard is that this is the way all festivals should be staged from now on, COVID or not".
Novatech selected ROE Visual CB5 LED panels fitted with Air Frame for the stage design. The screens flanking the stage left and right measured 3.6 by 6 meters, while the upstage LED wall measured 8.4 by 4.8 meters. All screens were running on Brompton SX40 processing, connected with Brompton Tessera XD fiber optic data distribution. Six HD cameras running through a Ross Carbonite switching system captured the live IMAG visuals.
"As a 100% ROE Visual house with a large inventory of ROE panels and strips, we're excited that our ROE Visual LED panels are back on gigs as part of this new era of live events as we recover from COVID. ROE Visual has proven time and time again of their superior quality. It gives the best results for our audiences, artists and clients alike." – Novatech's Director of Sales and Marketing, Ashley Gabriel.
Summer Sounds would not be the raging success it is without SA Health and Chief Public Health Office Professor Nicola Spurrier's full support. "We've taken to calling her Saint Nicola," jokes Leko. "SA Health has been incredibly supportive. Professor Spurrier came down to see the festival herself and loved its planning and execution. SA Health has been granting special exemptions for artists like Bernard Fanning to travel in from NSW, and we have exemptions covering the rest of the festival. Bernard gave Professor Spurrier a shoutout during her set, and we've even had South Australian Premier Steven Marshall talking about Summer Sounds at his media conferences, drumming up support."
Product Used:
More information: https://www.ncet.co/party-pods-embraced-for-the-new-festival-era
17 Oct.

LEaTCon Hamburg, Germany 2023

ROE Visual will showcase its latest LED products at the LEatCon 2023 in Hamburg, Germany. This networking convention for the Live Entertainment Industry is the perfect place to discover ROE Visual's ...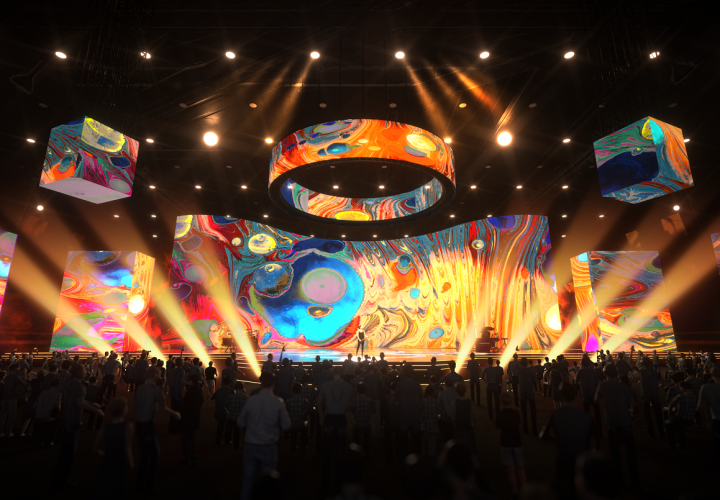 27 Sep.

Introducing Topaz – The All-purpose Live Events Led Panel

ROE Visual is thrilled to unveil its latest innovation, the Topaz Series, a groundbreaking addition to its LED panel lineup.