The 2017 Review of ROE Projects on Corporate Events
Corporate events play an important part in a company's PR building. It can enhance corporate image as well as the awareness of product and brand, promote sales and even increase market share. In order to maximize the effectiveness of every event, all aspects of the activity are planed as perfect as possible. Speaking of the LED display on the event stage, ROE is a reliable choice. During the past year, ROE products were frequently featured in many international corporate events, including conferences, annual meetings, business activity, etc.
Usually, corporate events planner tends to choose fine-pitch indoor LED screens, they are very demanding on the color, brightness, contrast and resolution of the screen. In this case, LED display is not only for content presentation but also a way of showing a corporate image. Therefore, companies would choose products of the most classic, or with the latest technologies. Reviewing related cases of the year of 2017, our flagship products CB and BO/BP series are very popular in the market.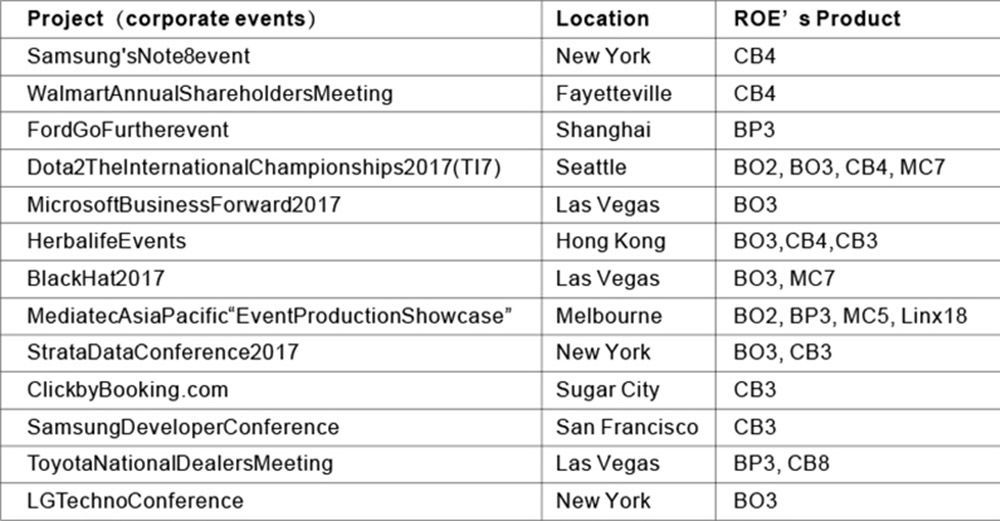 In 2017, the most classic project on corporate events should be the stage of the Samsung Note 8 event. The stage was like a three-dimensional space, which consists of three huge LED screens. Two of the surrounding walls were made of ROE CB4 panels. Their unique outlook and advanced design were really eye-catching. During the presentation from Samsung executives, the stage doubled as a massive screen on which they projected giant 3D-images of floating smartphones. Many people commented that this is the most exciting part of the launch event. ROE CB3 panels were also featured in the following Samsung Developer Conference. Apart from that, ROE products actively involved in Microsoft Business Forward, LG Techno Conference, Toyota National Dealers Meeting…… especially for the Ford Go Further event, they selected us as a LED screen supplier for consecutive two years.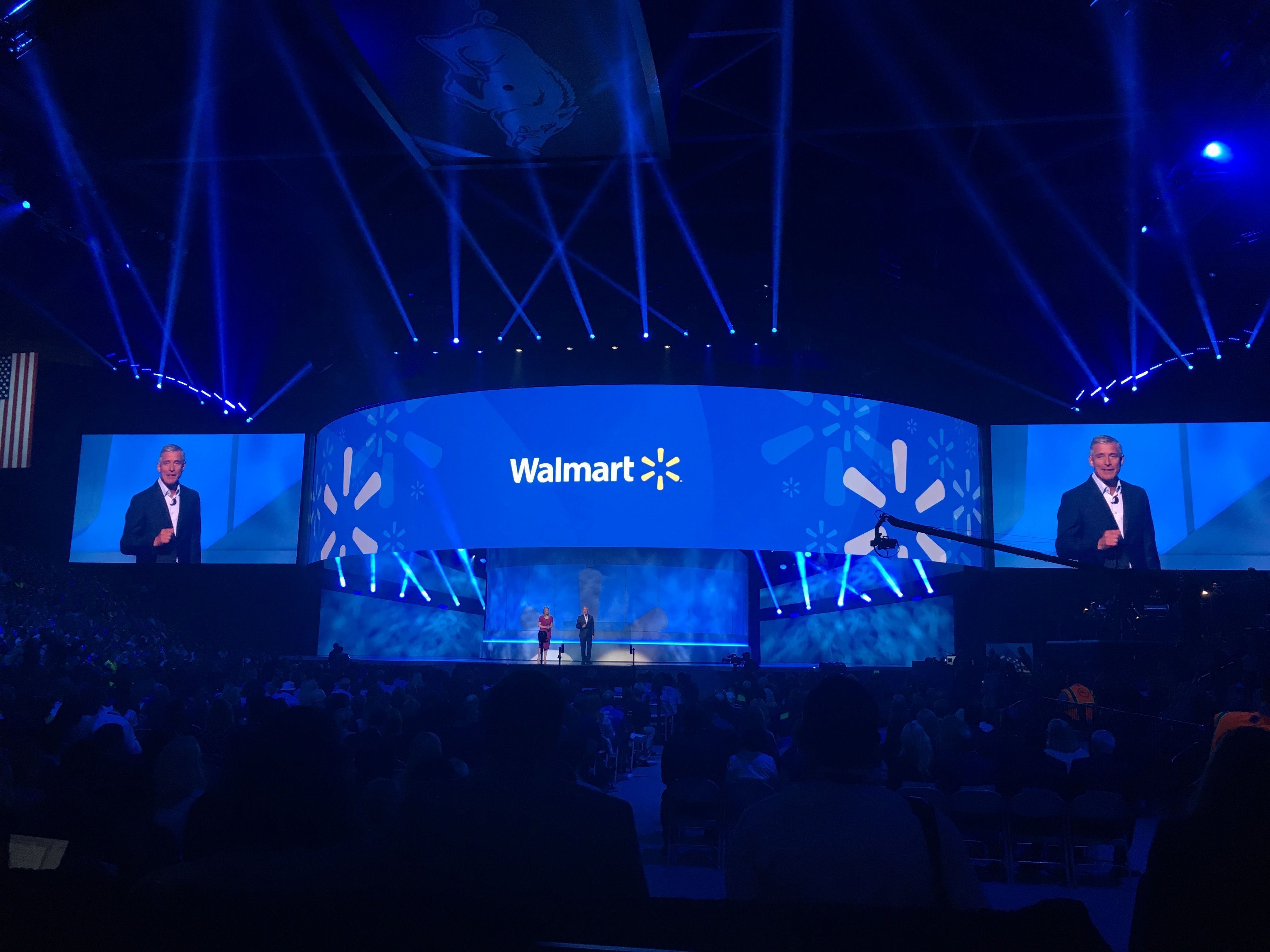 The Walmart Annual Shareholders Meeting case is also worth mentioning. Founder Sam Walton held the first shareholders meeting in 1970 with five others at a coffee shop table. Each year the event grew, now as the most profitable retailer in the world, the meeting is part meeting, part concert, part awards show, bringing together Walmart associates and shareholders. The Walmart Annual Shareholders Meeting 2017 did a lot of automation with the show, a massive curved LED screen (165' x 20') which traveled at variable speeds to different trim heights throughout the event. To meet the requirements, ROE CB4 was provided. It is a 4.4mm pitch, lightweight LED screen perfect for when the application calls for very large scale displays without the weight of conventional high-resolution products. The CB4 weighs 50% less than a conventional 3.9mm display, eliminating the dynamic shock load of moving the massive hanging LED screen of the show. In addition, Click by Booking.com and Herbalife events also chose ROE CB series for their video wall.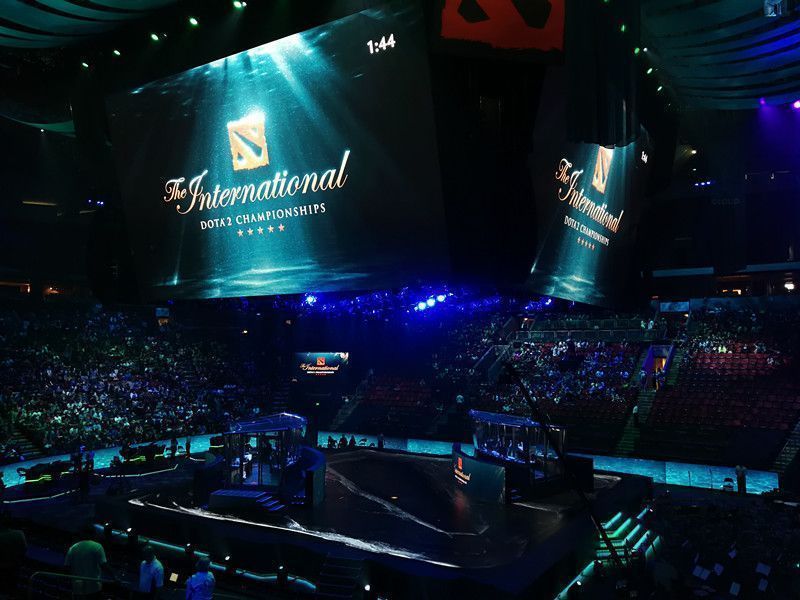 In August 2017, Mediatec, one of our key customers, held the two-day event - "Event Production Showcase" in Melbourne, demonstrated and featured many products and event technology production capabilities. A series of ROE products, such as BO2, BP3, MC5 and Linx18 were there as well, visitors were really amazed. Except for various business events, ROE products also appeared in-game or technology events, like Dota 2 The International Championships 2017, Black Hat and Strata Data Conference. All these years, ROE Visual has never stopped exploring and innovating the best-quality products for the high-end application of stages in various fields. In the year of 2018, we will stick to it, as we said "Your Stage, Our Passion"!