ROE Visual Presents LED Solutions at Prolight+Sound ME
Shenzhen, China (26 September 2019) – ROE Visual will present a range of its latest LED solutions at the Prolight + Sound ME exhibition, which is held from 15-17 October in Dubai, UAE. ROE Visual will exhibit in hall 4 stand E24.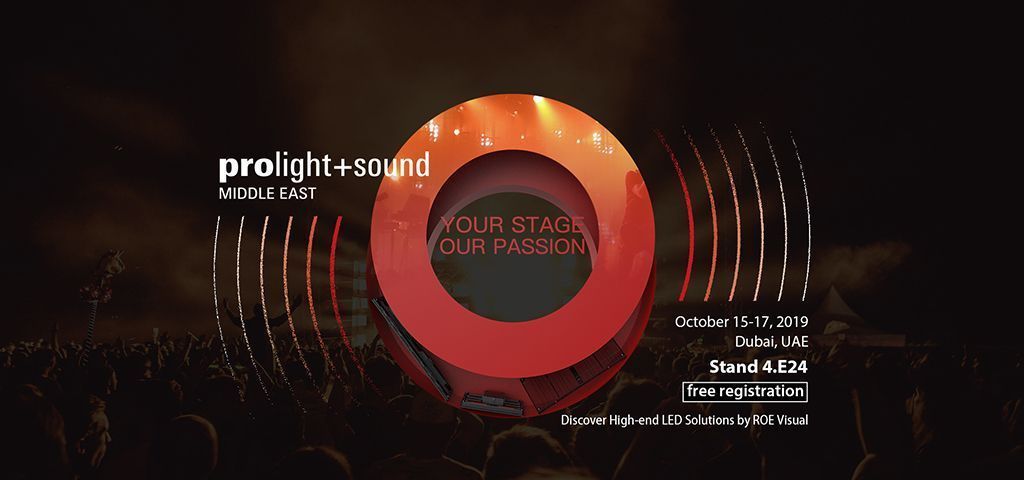 LED manufacturer ROE Visual is attending the show to raise more interest in the ME market for its innovative LED products, which find their application in the rental as well as installation projects. With its production based in China and its sales and service activities in the US and Europe, ROE Visual is famed for its excellent customer service and engineering support.
"Apart from presenting our latest LED products, our presence at the show aims to play into the growing demand for AV technology in the Middle East and Saudi Arabia specifically", states Glory Gao, Deputy Sales Director for ROE Visual. "The region is witnessing more demand for immersive environments and experiential branding, which calls for high-quality, innovative LED products like our fine pitch LED solutions and 4K platforms".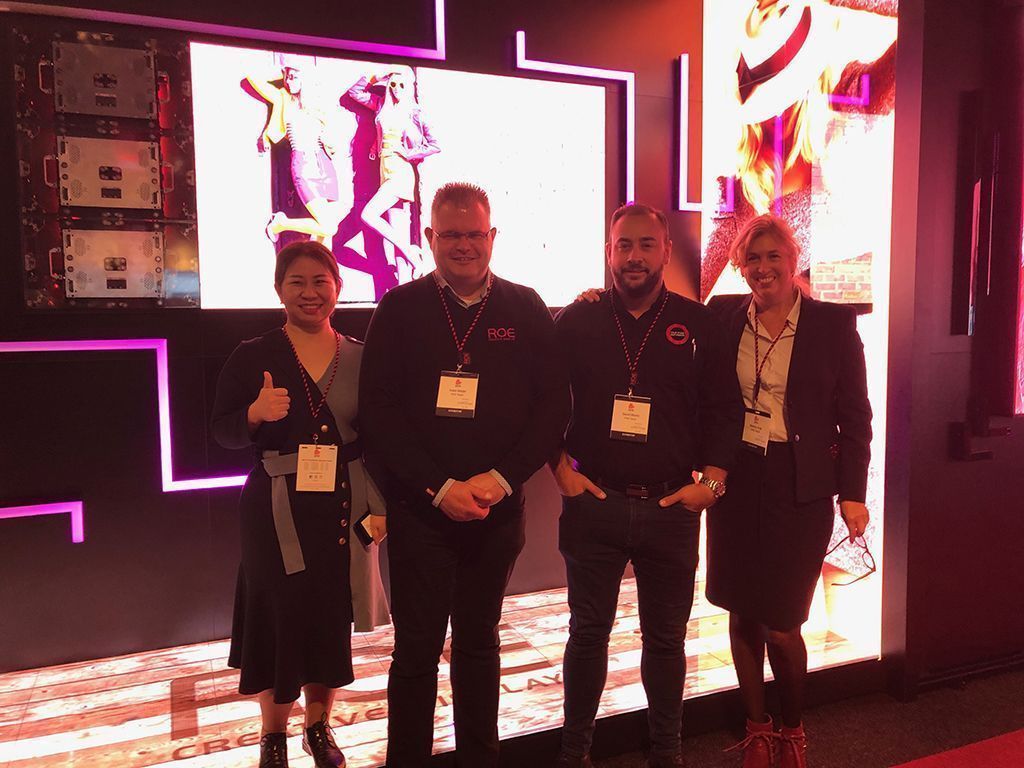 Following the success of the Black Marble LED floor, ROE Visual presents the stunning BM4 LED floor at the exhibition, showing it for the first time in the Middle East region. Combining LED panels for floors, multi-level stages and walls, creates a truly immersive experience, as can be experienced at the show on stand 4E24.
In addition to the Black Marble LED floor, ROE Visual will showcase the Vanish V8 and the Diamond DM2.6 LED panels on their stand.
The Vanish V8 is a 50x100cm LED panel. With a transparency of 62%, this LED screen offers outstanding performance through its high-brightness and excellent viewing angles
The Diamond DM2.6 is an ideal cost-effective indoor LED display solution for rental, staging and fixed applications, that is available in both flat or curved configurations.
ROE Visual will bring a team of experienced sales and product specialists to the Prolight + Sound ME exhibition show, to help you with all your queries or projects. Find the ROE Visual team in hall 4 stand E24.