ROE Visual in Partnership with WorldStage and disguise at NAB 2019
Los Angeles, USA (April 2019) – In this year's NAB show, ROE Visual brings an extraordinary visual experience with disguise and WorldStage at the booth SL9324.
With the booth designed by Darmah, ROE Visual combined new and existing products with disguise's Extended Reality and WorldStage's full production to showcase endless possibilities.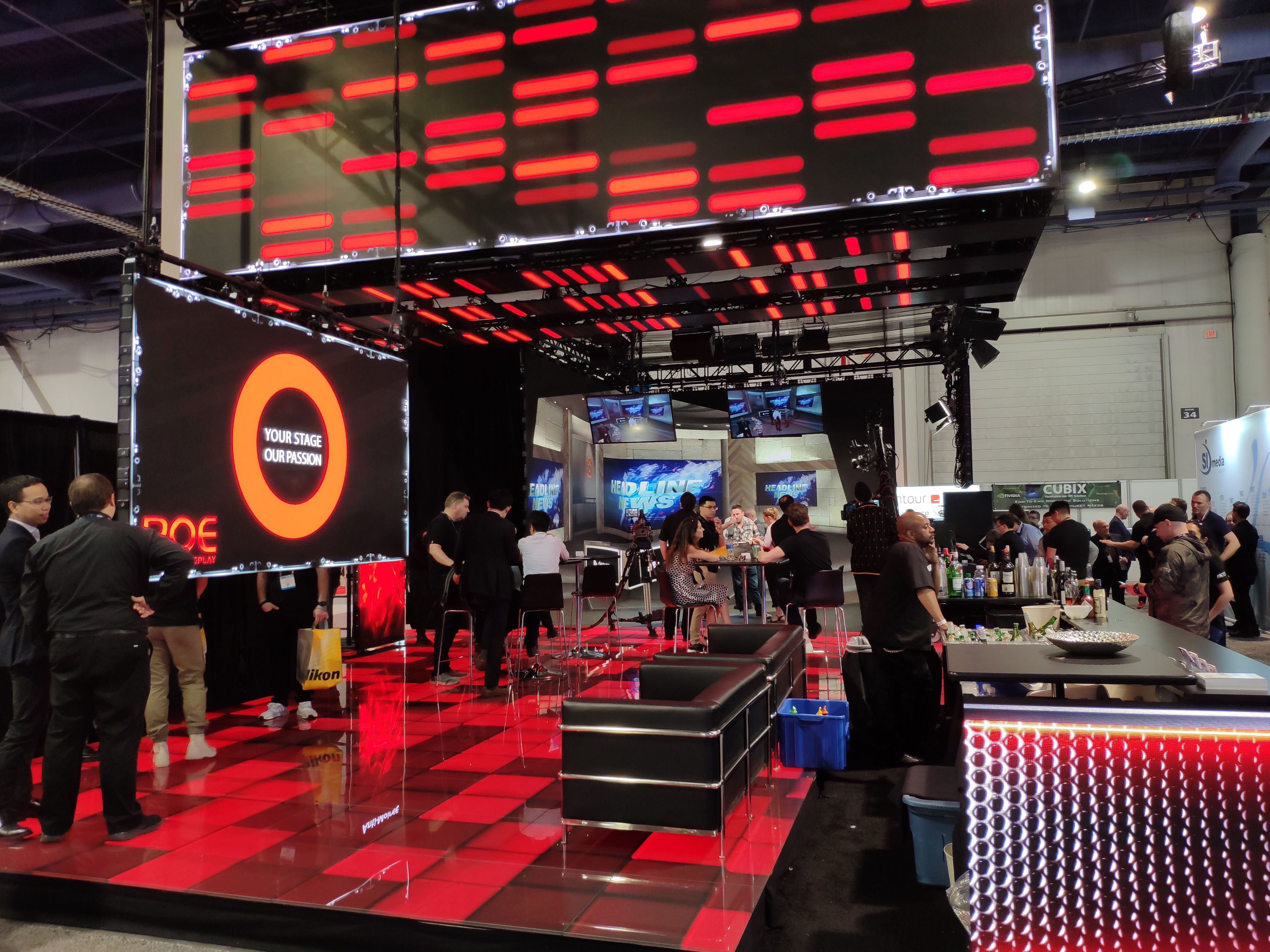 The booth was divided into 2 parts and they featured ROE Visual Sapphire SP1.5, Diamond DM2.6, Carbon CB3, award-winning BO and BP panels, and the Black Marble LED floors.
The most attractive corner was the Smart Stage. At the stage, the teams running demonstrations every hour, showing how the Extended Reality platform improves several aspects for Film and TV production, including talent immersion, interaction with CG elements, real lighting information on actors and real objects.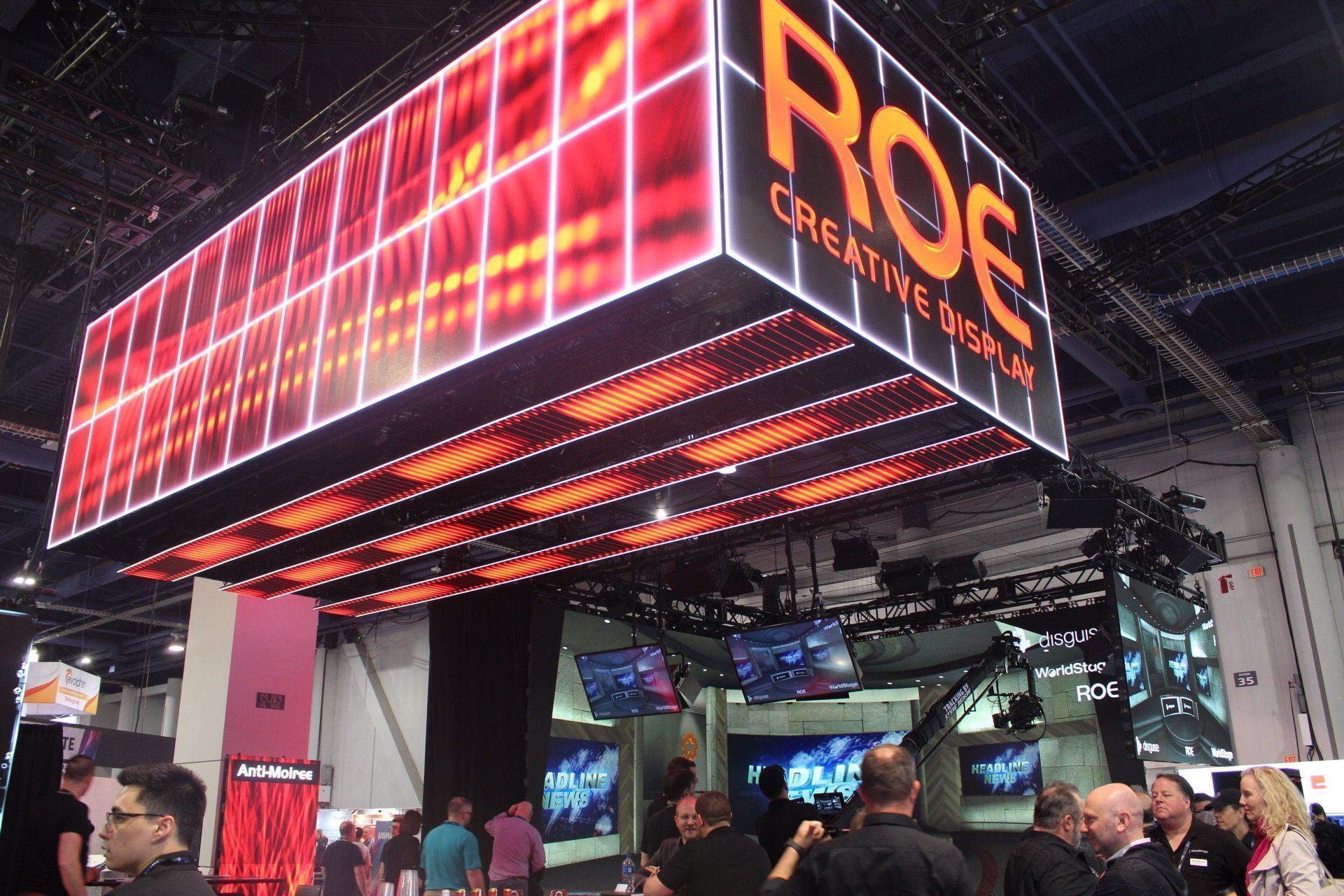 "It was an absolute pleasure to partner with ROE Visual and WorldStage to present xR at NAB this year. ROE LED panels and floors were our right choices, their quality ensured we were able to showcase the capability of Extended Reality." says Tom Rockhill, Chief Sales Officer at disguise.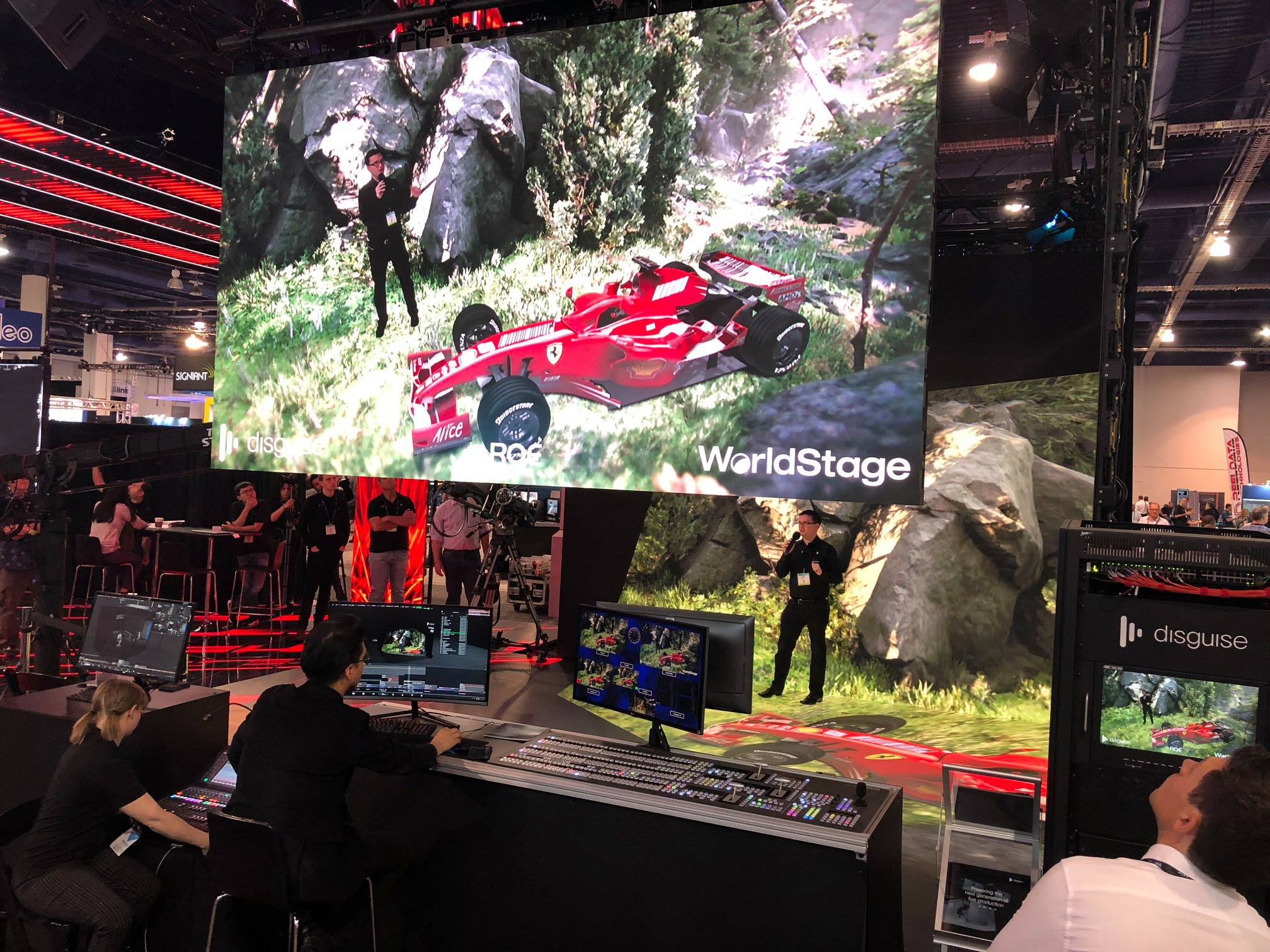 ROE Visual always stays one step ahead of its competition, that makes a broad range of innovative products being real. Sapphire redefines LED display for a great visual experience, Diamond2.6 delivers lightweight small pixel pitch solution, Black Marble excels in full integration and ROE Strip takes your design from great to exceptional. ROE Visual will bring more innovative solutions for different applications in the future.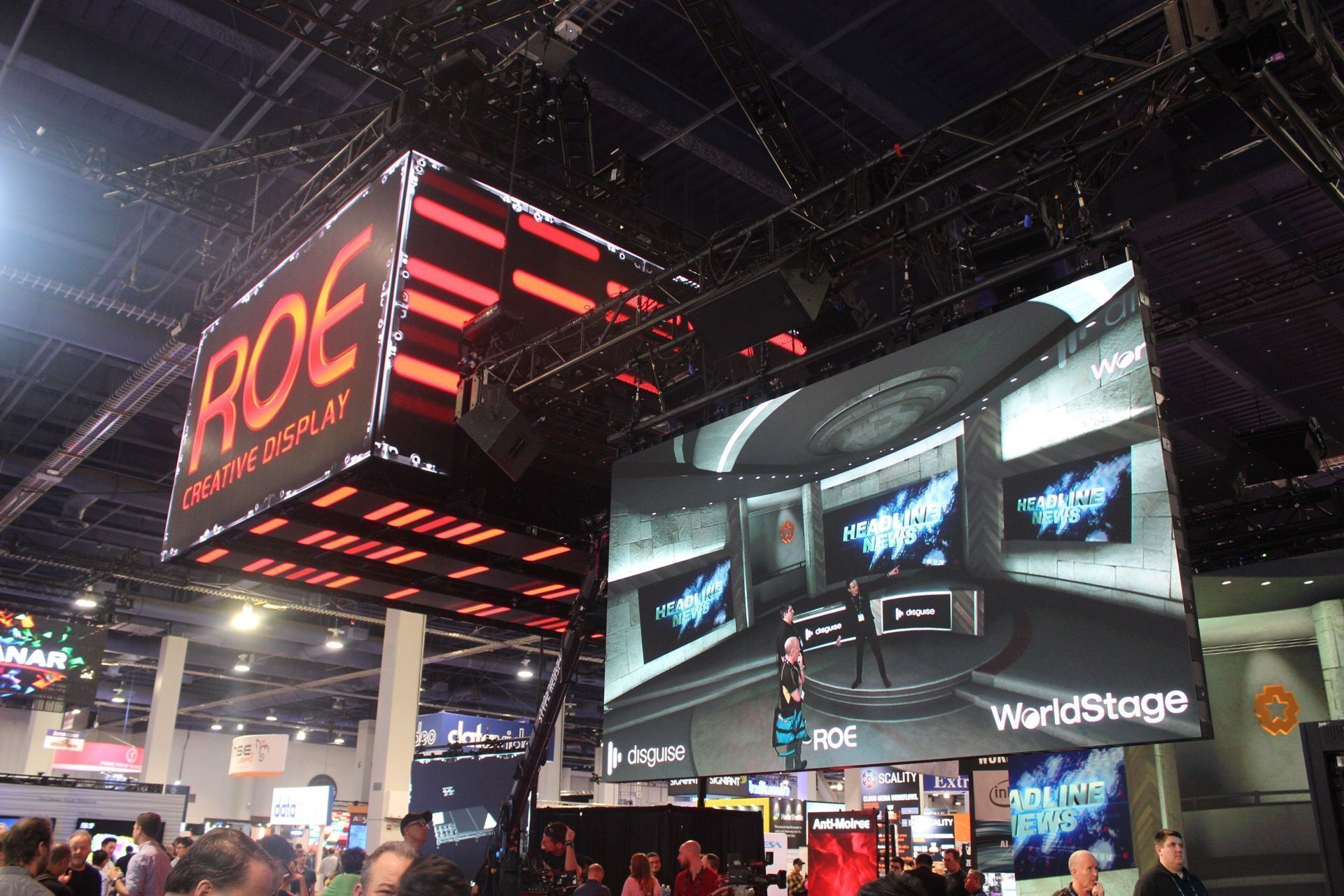 "The booth looks fantastic. We are delighted of what we did together with Disguise and WorldStage, and look forward to continuing with the relationship." comments Frank Montero, Managing Director of ROE Visual US. "ROE Visual is highly committed to keep up this pace and to continue to deliver high-end solutions for our customers."