ED Sheeran Tours with ROE Visual Center Stage
The Ed Sheeran 2017-2018 World Tour is a dramatic, video-heavy spectacular. The spectacular set design for this one-man show incorporates over 500 ROE Visual Carbon CB5 LED panels.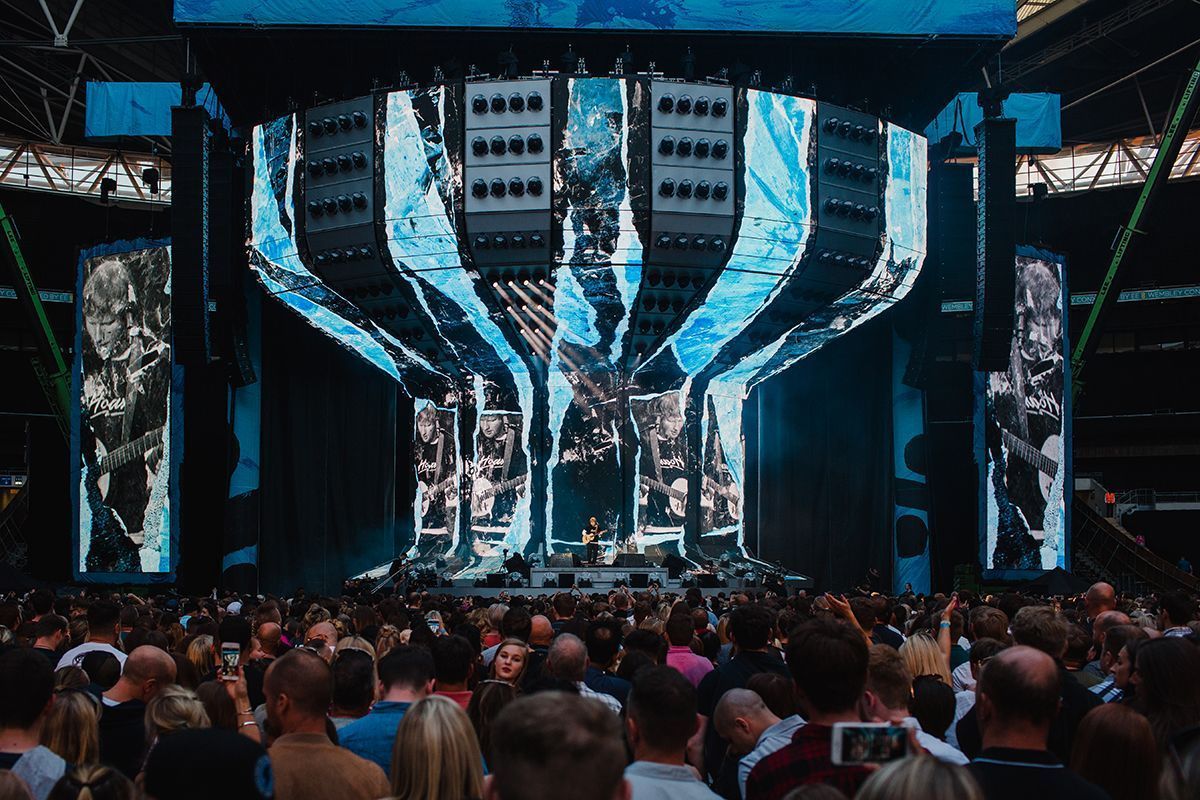 Sheeran, who performs alone on stage, is a talent to behold. Unaccompanied by bands, backup singers, dancers or orchestras, he relies on just his acoustic guitar and a custom loop pedal to keep arena-sized audiences in thrall.
The stage show consists of a giant goblet-shaped structure, coated in a healthy supply of LED. The overall goal of the design is to lead the eye down to the center of the stage and Sheeran of course.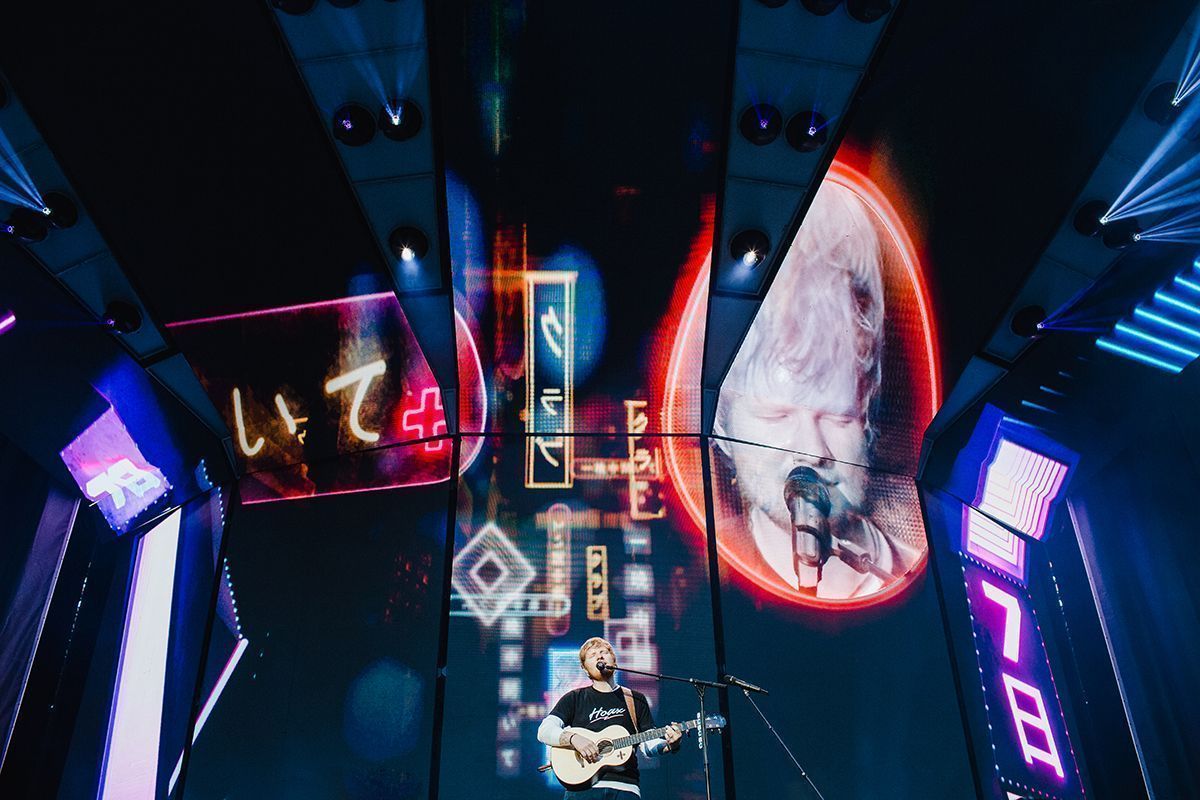 "The arena show concept we came up with was phase one of Ed Sheeran's design. Now playing in stadiums in 2018 this is phase two. Is an almost 180° design for the show for the LED tiles and lighting of the goblet like a set." states Mark Cunniffe, Production and Lighting Designer.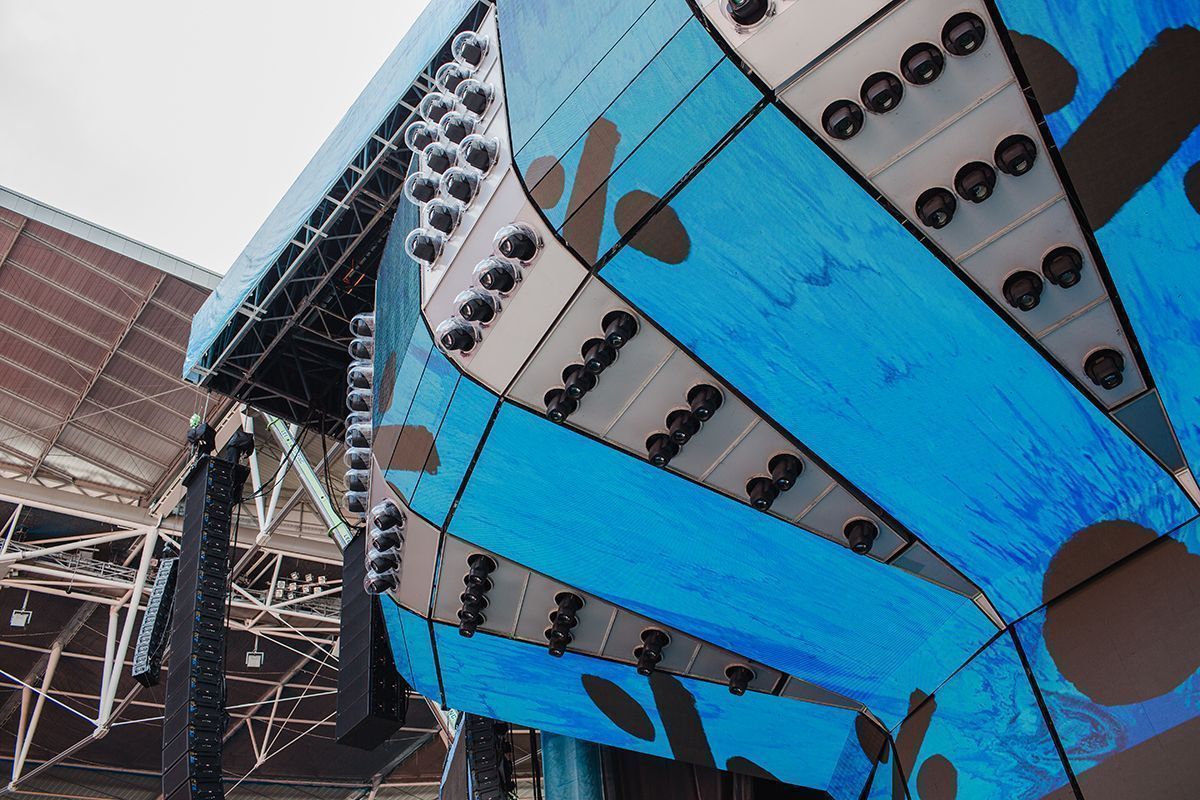 With this design, the video was critical for the show. Colonel Tom Touring provided all the LED screens and back end control, using Carbon series CB5 panels, which were perfectly suited for this purpose. "With the lightweight Carbon series LED panels, we really had more freedom in creating the design. ROE is really a great product, "enthused Cunniffe. "It's light and easy to handle and looks fantastic with the content creation."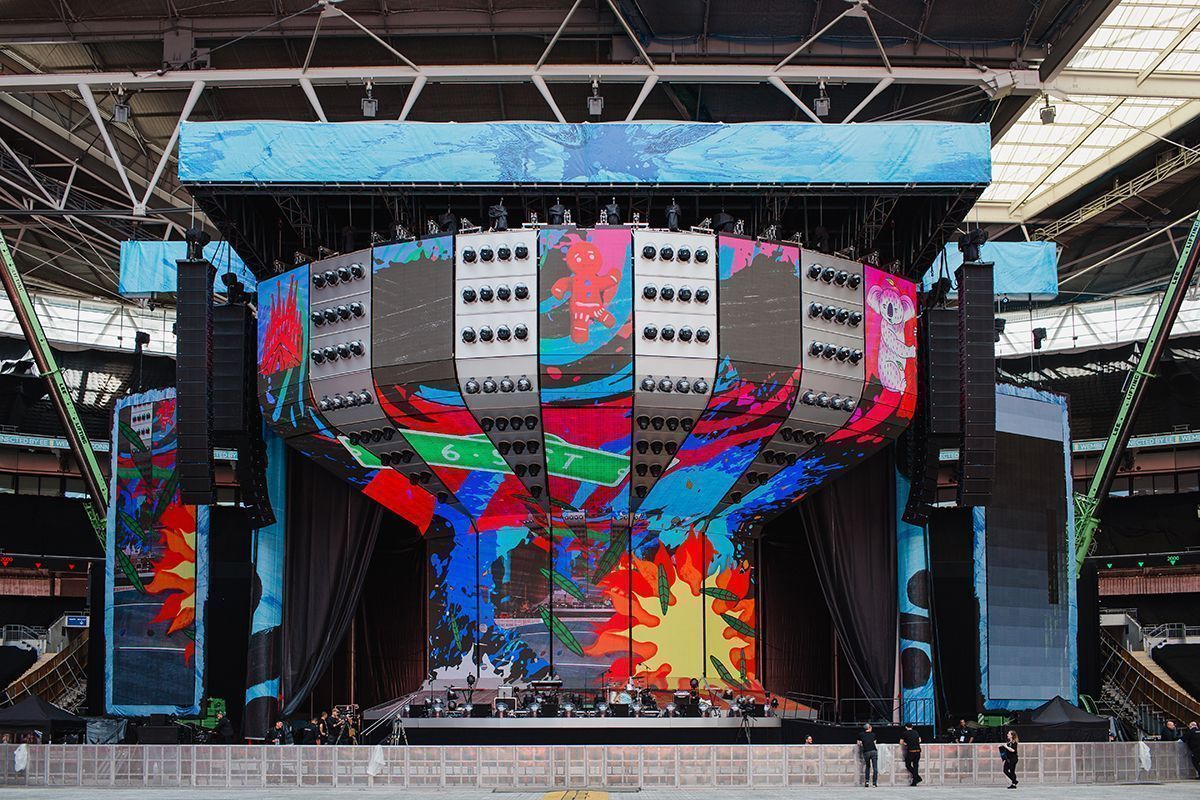 The video content was created by both Moment Factory and SHOP. Video director Phil Mead handled the d3 media server programming, while Matt Swoboda was the programmer on the Notch portion of the project. Five Brompton M2s are fed by two d3s playing back the show's content and processing the live camera treatment by Notch. The overall canvas size is 2600x3640 pixels. The system has each of the five columns powered by its own Brompton M2. Within that are two settings for the flat video surfaces (crown and wall), and for the two pitched surfaces (ceiling and floor), with some color correction and brightness changes applied to these tiles due to the angle in which they are presented to the audience.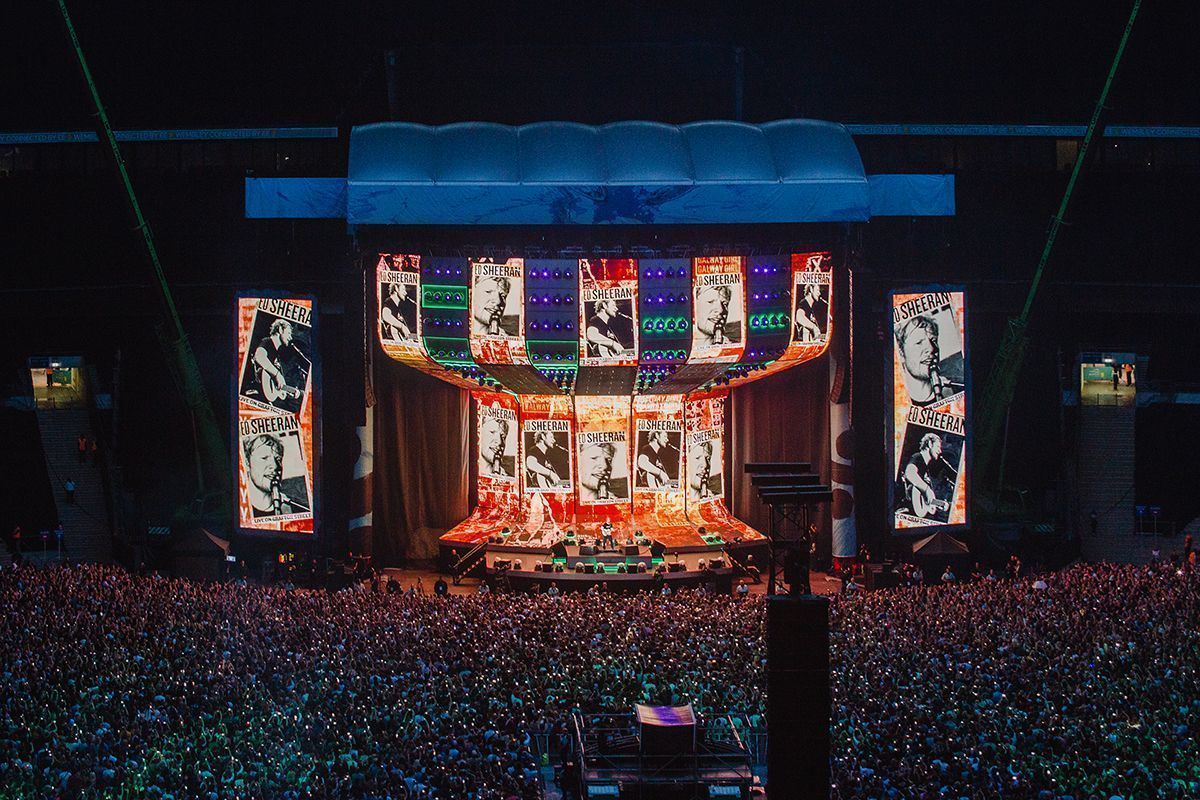 Video Director Phil Mead of Colonel Tom Touring comments: "Having never used either product before, when we took delivery of the M2's and the ROE Visual LED panels, it was amazing to see how easy it was to navigate and set up the project. To be able to take a MacBook out front and sit with the tours Show Designer and System Engineer while making the changes in real-time was very beneficial."
Products used:
350 ROE Visual Carbon CB5 panels (1200mm)
175 ROE Visual Carbon CB5 panels (600mm)
5 Brompton M2 processors
3 d3 4×2 Pro servers
Photo Credits: Lee Allen
More info:
www.coloneltomtouring.com
Ed Sheeran Production Credits:
Video Rental Company: Colonel Tom Touring, USA (Barry Otto and Kevin Stoeckle)
Production Manager: Chris Marsh
Show Designer: Mark Cunniffe
Video Director: Phil Mead
Video Engineer: Bob Larkin
Source - Parts of this article were taken from:
http://plsn.com/archives/september-2017/ed-sheeran-÷-divide-world-tour/
https://www.tpimagazine.com/ed-sheeran/
Upcoming Events
30 Jan.

ISE Exhibition Barcelona, Spain

ROE Visual presents exciting new products and LED solutions for AV Integration, live events, and virtual production applications. Discover how ROE Visual can help you to deliver stunning visual experi...
See all Events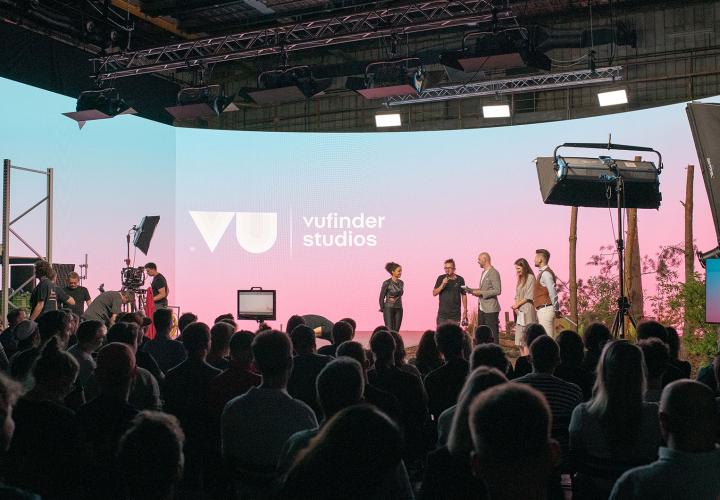 Latest News
20 Nov.

VUFINDER STUDIOS SELECTS ROE VISUAL FOR ITS VP STUDIO

VuFinder Studios just launched its new studio, boasting to be Poland's largest Virtual Production LED Volume.
See all News