An InfoComm Connected Catch up with ROE Visual US
Chatsworth, US (24 June 2020) - With InfoComm Connected just done and dusted, we join Frank Montero, Managing Director for ROE Visual US, catching up on the state of our industry, product releases and market possibilities with COVID-19 measures still stalling the event business.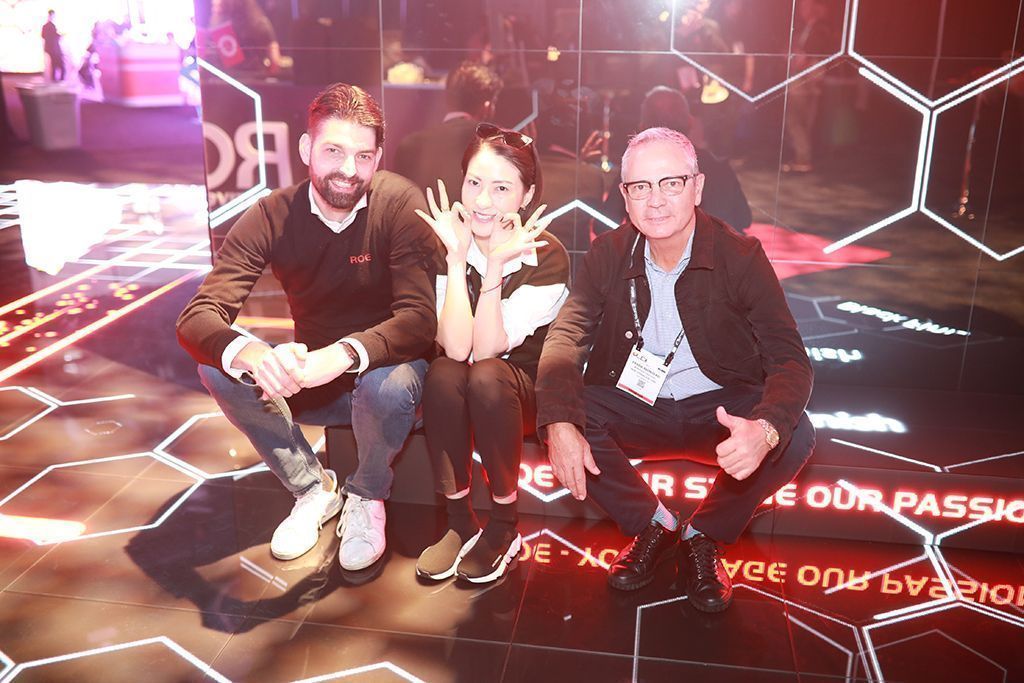 Q: Good to find you healthy and safe Frank. How have the last few months been at ROE Visual US?
A: Like all companies in our industry we feel the burden of the COVID-19 regulations, the effect of these regulations, prohibiting large scale live events, is devastating for our clients and of course that has its effect on our company as well. Fortunately, we're all healthy, that's of paramount importance. Slowly we're allowed to get back to the office and regain our normal routine.
Over the last months, we kept close contact with our clients, seeing their resilience and inventive initiatives, coming up with alternatives for live events is really heartwarming. Where we can, we help to facilitate them to achieve their ideas and goals.
Q: Last year during InfoComm ROE Visual launched its new range of products for fixed installation. How has the market reception of these products been so far?
A: Yes, last year we released our fixed installation range Jasper and Amber ad the feedback has been very good. We have had many requests and some nice projects. Unfortunately, quite some projects are on hold due to the coronavirus, but we expect to pick up on this soon.
Q: Can you tell us a bit more about ROE Visual products for fixed installation?
A: Sure, currently we work to promote the Amber platform, a fine pixel pitch LED platform, now available in 1,5mm and 0,9mm, but we're also working on a 1.2mm pixel pitch. All these are based on 4in1 LEDs, which have some unique qualities. The Amber platform is especially suited for those environments that require excellent visuals, like flagship stores or board- and control rooms. Installing the product is fairly uncomplicated, the fact that we manufacture our own mounting frames makes the whole procedure much easier – all components work together and for the client, it's really a one-stop-shop.
Next to that, we offer the Jasper platform, ranging from 2.6 till 5.2mm. pixel pitch.
Jasper panels offer easy installation, adaptable design and easy low-key maintenance. Equipped with robust IM components, the LED performance is flawless. One of the advantages that using LED panels offers over e.g. LCD screens is the fact that they create a seamless canvas, with zero bezel tolerances. No disturbing white or dark lines in your display, just pure brilliant visuals.
Q: Earlier you spoke about alternative markets outside the event industry. Can you name an example?
A: We see an enormous interest in the so-called XR or virtual stages. Last year we implemented the first stages for different clients, but due to their success and accelerated by the need for alternative events during the CCOVID-19 outbreak we see the application now taking flight.
This kind of setups are used for hybrid or virtual events as well as broadcast and film.
Q: Can you name a specific project?
The Katy Perry performance, executed by PRG and XR Studios is a good example, but we're also part of the much mentioned Mandalorian series project. We're very proud to be at the heart of this inventive new way of broadcast and film production.
A: Which products are used normally for this application?
Two products really stand out in this case, the Black Pearl BP2 and our LED floor the Black Marble BM4. Both products have the specific qualities required for the type of performance and application. It's complex, because many factors are at play in a virtual studio.
The LED screen performance needs to be well in sync with the camera type used and must look good in real live as well as on-camera. Trust me, it takes a lot of technical input and fine-tuning to get it where you want it to be.
ROE Visual has always insisted on using high-quality parts for every LED panel we manufacture, this pays back in using it in rental installations, but also for this typical application.
A combination of specific product features, like our use of more driver IC's per LED, resulting in a high scan rate score, the specific LEDs used, the large color spectrum covered, the calibration setting, results in a very stable performance and very good on-camera behavior.
We have done a lot of tests with companies like Arri, Disguise, Brompton and Unreal and we get very good feedback on our LED screen performance. DP's are thrilled to see the quality of the resulting camera shoots.
Q: What are your expectations and hopes for the coming year?
My expectations are low, reflecting the state of our business at the moment, we're working hard to get the business that is there and to support our clients to our best ability.
Most important is for everybody to keep safe and healthy. My hope is for an industry recovery, for our clients to come out of this crisis and for all those talented AV Technicians to be able to get back to work. It's really sad to see the extent to which our industry is affected. We can only hope to get out of this quickly, we look forward to be of service to all of our clients again. It would be great to envision and InfoComm 2021 where we can meet again and talk business with some many relations that are also friends.