The ROE Magic Cube series are end-of-life.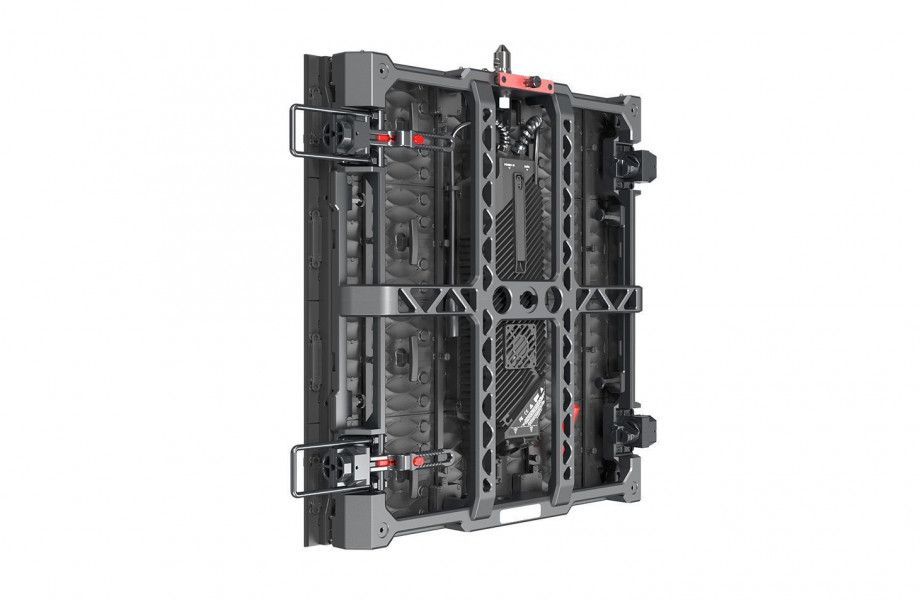 Magic Cube Discontinued
Although still in use as the indestructible and very reliable panel that Magic Cube has proven to be, this unique, iconic and much-loved LED panel is end-of-life. The ROE Visual Magic Cube series is discontinued. The replacement panel for magic Cube is Black Quartz.

Proud Magic Cube Successor
Black Quartz
Black Quartz is the proud successor or the Magic Cube series. The Black Quartz offers a full-fledged LED screen appliance, full of modern LeD techniques, such as common cathod. Combining a small pitch LED panel with an integrated wind-bracing system, the perfect solution for your next tour or outdoor event.
MC5H T2
MC7H T2
MC9H T2
MC12H T2
MC18H T2
Title
Pixel Pitch
LED Configuration
Max Brightness Calibrated
Panel Resolution (H x V)
Power Consumption Max/Average
BTU Max/Average
Transparency
Serviceability
Curving (Concave & Convex)
Viewing Angle Vertical
Viewing Angle Horizontal
Refresh Rate
Gray Scale
Scan Ratio
Operational Temp/Humidity
Storage Temp/Humidity
IP Rating
Certifications
Panel Dimension with Light Frame (W x H x D)
Weight Per Panel (incl. Light Frame)
Max. Hanging
Max. Stacking
MC5H T2
5.77mm
SMD 2727 Black HB / SMD 2727 White
5000nits
104 x 104
400W / 200W
1365 / 628
Solid
No
Concave 10° ~ Convex 10°
°
°
3840Hz
16bit
1/4
-20°C ~ 45°C, 10% ~ 90% HR
-4°F ~ 113°F, 10% ~ 90% HR
-40°C ~ 60°C, 10% ~ 90% HR
-40°F ~ 140°F, 10% ~ 90% HR
Outdoor
CE, FCC, ROHS, ETL
600mm x 600mm x 89mm | 23.62" x 23.62" x 3.5"
0kg | lbs
20 panels
8 panels
MC7H T2
7.5mm
SMD 2727 White / SMD 3535 Black HB
5000nits
80 x 80
420W / 210W
1433 / 659
Solid
No
Concave 10° ~ Convex 10°
°
°
2000Hz
16bit
1/5
-20°C ~ 45°C, 10% ~ 90% HR
-4°F ~ 113°F, 10% ~ 90% HR
-40°C ~ 60°C, 10% ~ 90% HR
-40°F ~ 140°F, 10% ~ 90% HR
Outdoor
CE, ETL
600mm x 600mm x 85mm | 23.62" x 23.62" x 3.35"
10.39kg | 22.91lbs
20 panels
8 panels
MC9H T2
9.38mm
SMD 3535 White
5500nits
64 x 64
320W / 160W
1092 / 502
17%
No
Concave 10° ~ Convex 10°
°
°
3500Hz
16bit
1/4
-20°C ~ 45°C, 10% ~ 90% HR
-4°F ~ 113°F, 10% ~ 90% HR
-40°C ~ 60°C, 10% ~ 90% HR
-40°F ~ 140°F, 10% ~ 90% HR
Outdoor
CE, ETL
600mm x 600mm x 85mm | 23.62" x 23.62" x 3.35"
7.99kg | 17.62lbs
20 panels
8 panels
MC12H T2
12.5mm
SMD 3535 White
6000nits
48 x 48
320W / 160W
1092 / 502
21%
No
Concave 20° ~ Convex 8°
°
°
4000Hz
16bit
Static
-20°C ~ 45°C, 10% ~ 90% HR
-4°F ~ 113°F, 10% ~ 90% HR
-40°C ~ 60°C, 10% ~ 90% HR
-40°F ~ 140°F, 10% ~ 90% HR
Outdoor
CE, ETL
600mm x 600mm x 85mm | 23.62" x 23.62" x 3.35"
7.49kg | 16.51lbs
20 panels
8 panels
MC18H T2
18.75mm
SMD 3535 White
4800nits
32 x 32
250W / 125W
853 / 392
37%
No
Concave 10° ~ Convex 10°
°
°
4000Hz
16bit
Static
-20°C ~ 45°C, 10% ~ 90% HR
-4°F ~ 113°F, 10% ~ 90% HR
-40°C ~ 60°C, 10% ~ 90% HR
-40°F ~ 140°F, 10% ~ 90% HR
Outdoor
CE, ETL
600mm x 600mm x 85mm | 23.62" x 23.62" x 3.35"
6.99kg | 15.41lbs
20 panels
8 panels