LED Products for Virtual Production, Film and Broadcast
ROE Visual LED Products prove to be the ideal solution portray backgrounds
A silent revolution is taking place on film and TV sets, virtual production is enabling productions to create immersive and dynamic sets and backgrounds, based on simple LED panels instead of elaborate and costly set designs.
LED panels prove to be the ideal solution and canvas to portray set and backgrounds created in virtual reality. Thereby creating maximum flexibility for the production teams to make last-minute set changes or slight alterations and comforting actors in a setting that is both real and immersive, enhancing their performance in comparison to performing against a green screen.
Actors will know what they're looking at and be able to modulate their performances to match the action instead of suffering from green-screen fatigue and disorientation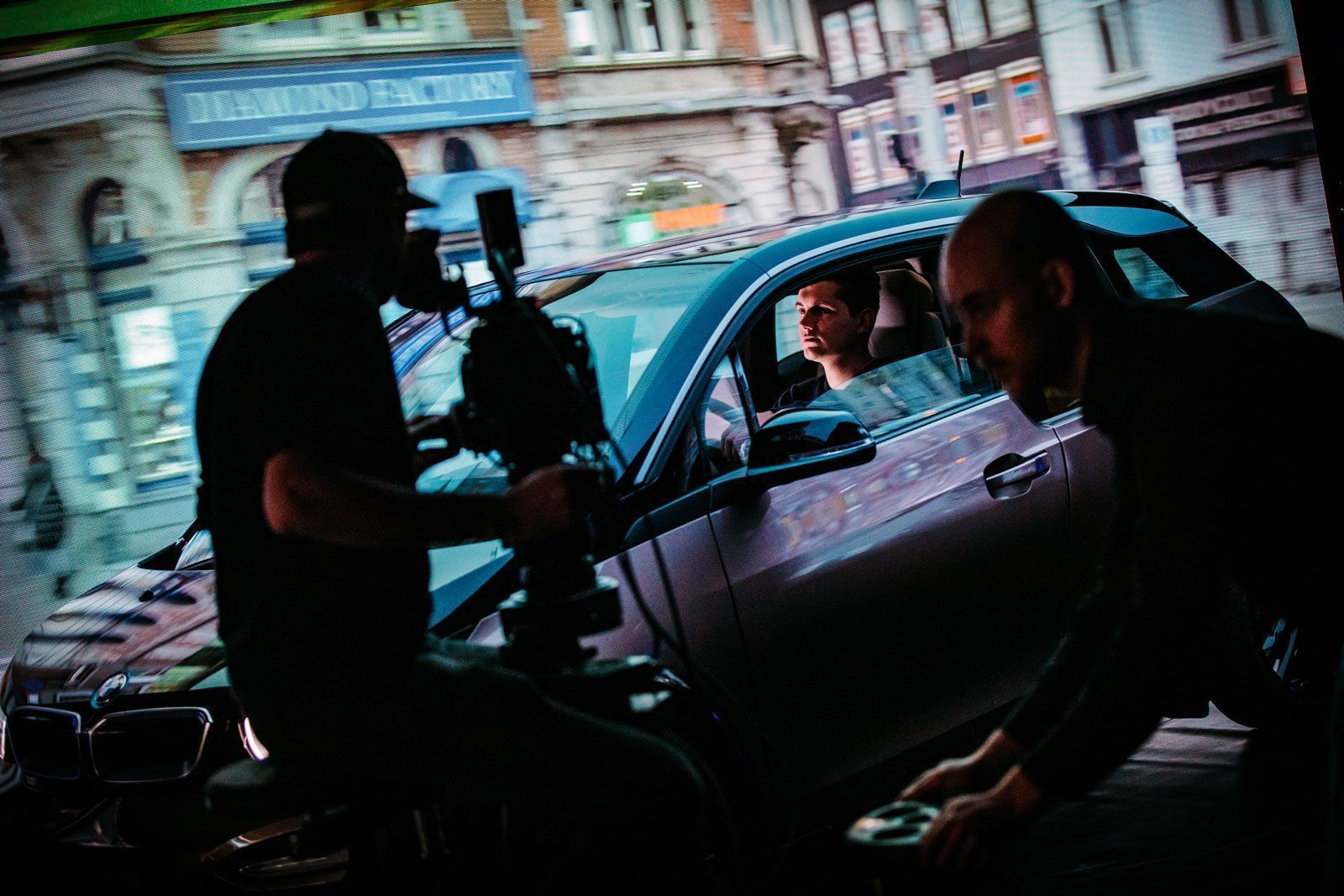 How does this work?
By building a massive LED video wall, you can create dynamic digital sets that replace the traditional greenscreens. Adding a LED ceiling or LED floor you can even further enhance the dynamic digital environment. Making it as immersive as you want. LED ceilings also provide a responsive and stable light source for your set, offering an alternative towards regular TV and film lights.
Created by partnership
This revolution started when Epic Games partnered with Lux Machina, Magnopus, Profile Studios, Quixel, ARRI, and DP Matt Workman to try out the capabilities of the latest virtual production toolset in Unreal Engine 4.23 for this specific application. When the right people, tools and materials come together, you can create thrilling and innovative filmmaking. See how it all comes together in this video.
Using the right tools
Creating the right canvas for this type of application is not just building any LED screen. It's where the LED panel, processing and camera work together, complement and strengthen each other that real stunning results are achieved. The pixels on the LED wall are driven in real-time by the game engine, this requires sufficient driver IC to do a proper job. Using the right tools also means you need to select the right type of LED panel for the specific application you have in mind. There are slight differences in using LED panels for a virtual event, e.g. broadcasting a live audience, or for film content that uses close-up shots. It's good to discuss your needs and demands upfront with a specialist, so the right type of LED panel for the application can be advised.
More information about LED for film
Striking results with ROE Visual
So why do the ROE Visual panels have such an outstanding performance in this setting? Intensive testing and tweaking tell us, this is not down to one factor, but a combination of factors. Certain is that the combination of the LED screen and the processing and syncing of these with the camera, is crucial to get good results. This needs to be done for every setup. ROE Visual LED screens work with high-end components, and state of the art driver IC's, which makes all the difference for the on-camera performance.
Most ROE Visual LED panels are capable to display visual in either10-bit or 12-bit HDR. By selecting the premium LED batches from carefully selected suppliers, ROE Visual is able to reach more than 90% of the color gamut on a rec2020 target. And last but not least for this type of application, ROE Visual LED panels are able to work with higher frame rates. Due to new high frame-rate options in the software, ROE Visual LED panels can reach up to 144 frames per second.
"ROE Visual has various reliable and stable LED panels", comments Roelof Bouwman, Managing Director, "they just don't fail, but also the combination of high-end manufacturing and premium parts makes this work. Scan rate and color performance are important for the on-camera performance, ROE Visual have tested this extensively and now know that most important is the close collaboration with the partners involved, like for processing and camera. So much information and data has been shared to come to the current results and we even hope to be able to optimize this in the future. The Ruby LED panel has also been part of these tests, making it possible to test with smaller pixel pitch as well". "All our leanings and the feedback from our partners can now be translated into perfecting the product specifications when using this new and innovative technology", states Frank Montero, Managing Director, "Together with our partner Fuse, we were able to really see the requirements of this type of production. During the Mandalorian shoots, feedback from all partners involved was vital to bring the production to such heights, like being involved in a learning process with a very steep curve. It was a great experience working together with such a committed team". See how it was done here:
Outlook to the future
Based on the experience gained during the latest projects and input from all partners involved, ROE Visual will be able to continue to improve and develop LED panels for this type of use. Working closely together will all involved technical partners, ROE Visual is in the perfect position to continue to support this technique, applying learnings from the work floor directly into the LED products.
Fill in your details below and read the full blog.