ROE Calculator
Your Ultimate Companion for LED Screen Prepping
ROE Visual is proud to announce the release of its groundbreaking ROE Calculator APP. This cutting-edge application is a complete upgrade of the previous ballast calculator and has added many new and exciting options to create essential technical calculations for your LED screens. With a comprehensive suite of tools that include ballast calculation, pixel and resolution calculation, power requirement analysis, and much more, the ROE Calculator APP will become the ultimate tool for LED technicians, whether on-site or in the preparation stages of a production.
A game-changer for LED technicians and professionals, offering an all-in-one solution for tackling complex calculations with ease and precision.
Download the ROE Calculator App now or access the web app: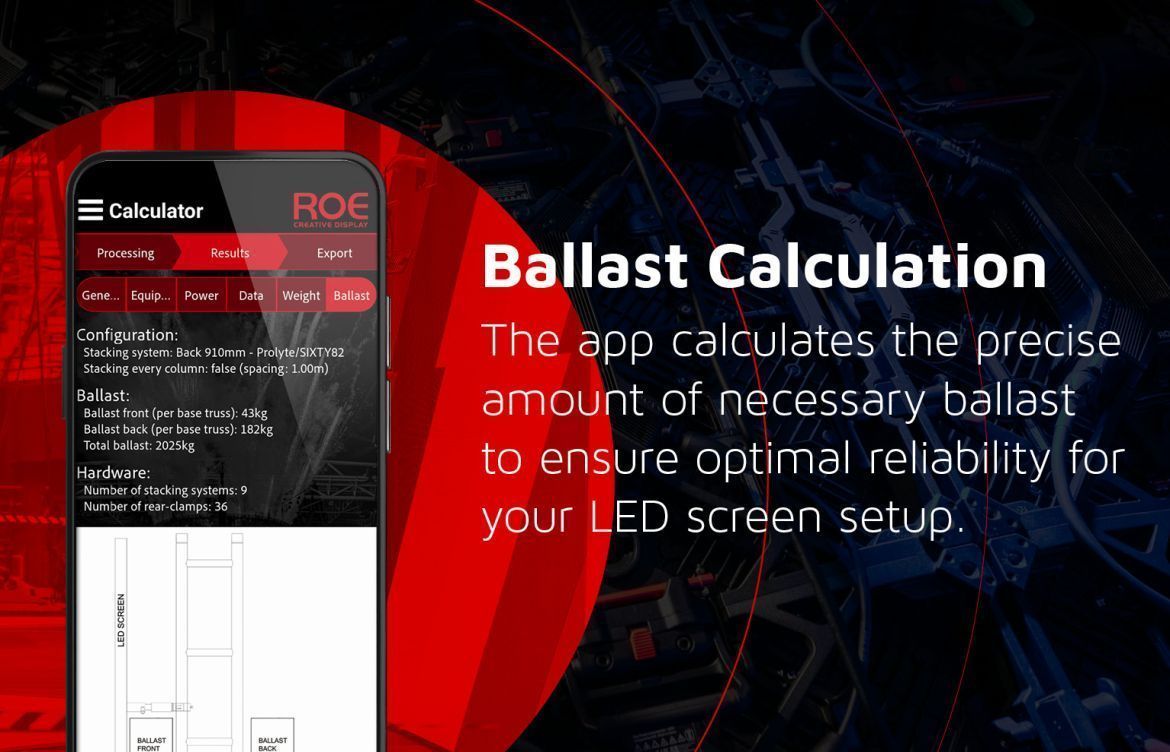 Calculate the ballast for your LED screen setup
Say goodbye to tedious manual calculations; just add your wall size and stacking system, and the app will make all the required calculations, resulting in a precise amount of necessary ballast, ensuring optimal reliability for your LED screen setup.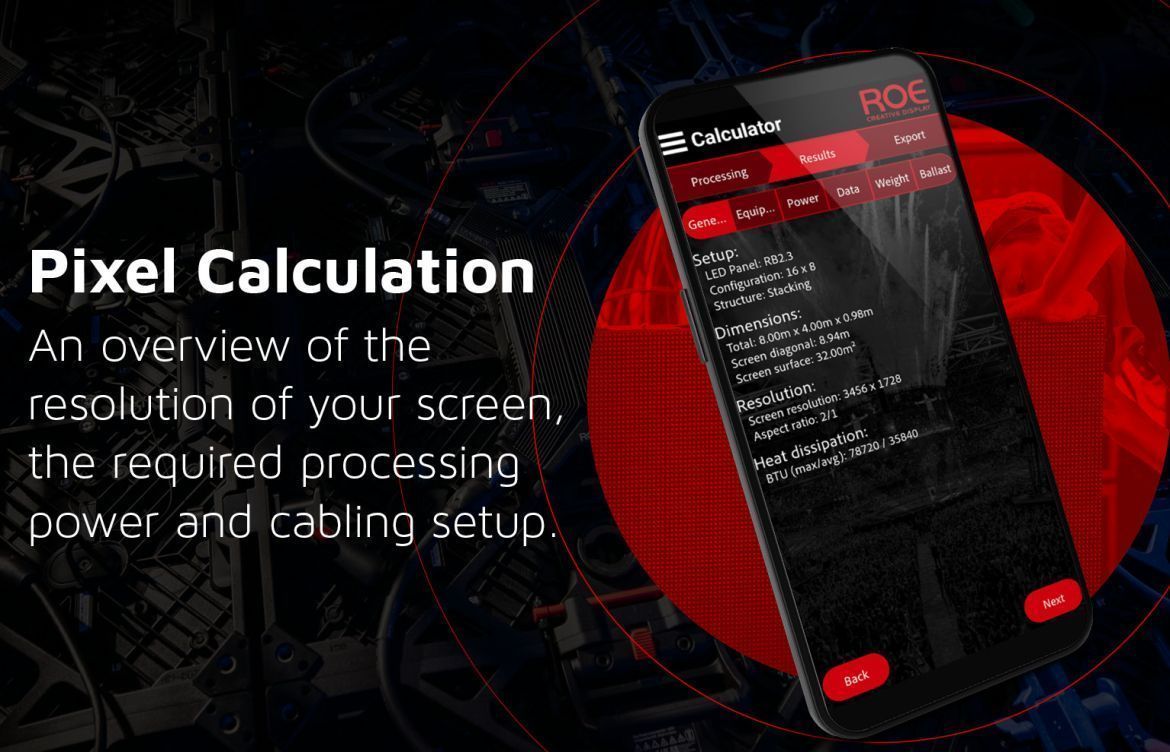 Pixel Calculation
Precision is the name of the game regarding LED displays. With the ROE Calculator APP, you can easily see the resolution of your screen and calculate the required processing power and cabling setup.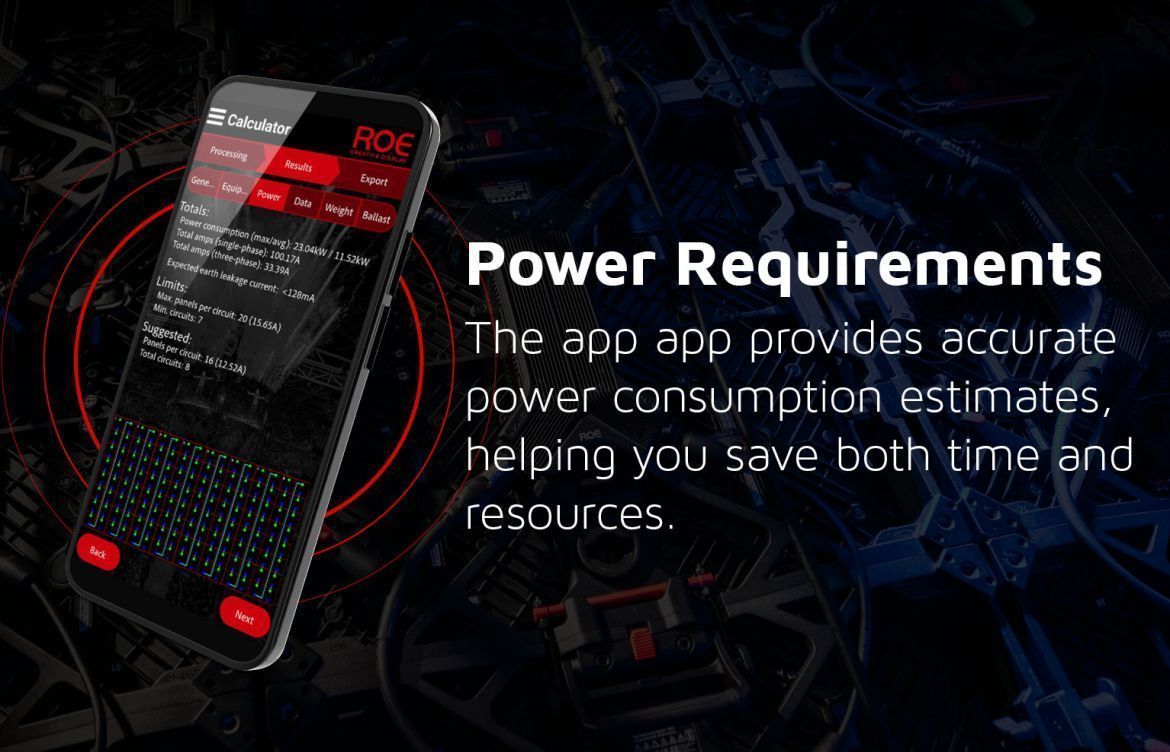 Power Requirement Analysis
Avoid the guesswork when it comes to power requirements. This app provides accurate power consumption estimates, helping you save both time and resources.
Would you like to share your feedback?