Carbon MarkII
Ultra Light Outdoor LED Platform
Any better solution for outdoor rental stage? CB MarkII LED platform is the answer.
CB MarkII LED platform offers 12% weight reduction compared to CB series and designed on a stronger structure. User friendly designed, the CB Mark II panel is easier and faster to install and maintain, guaranteeing efficient servicing. It's an ideal outdoor solution that suitable for any flexible stage design.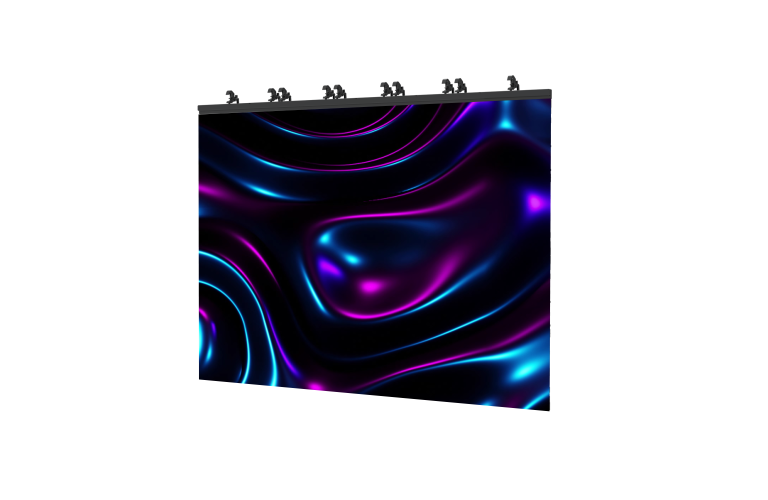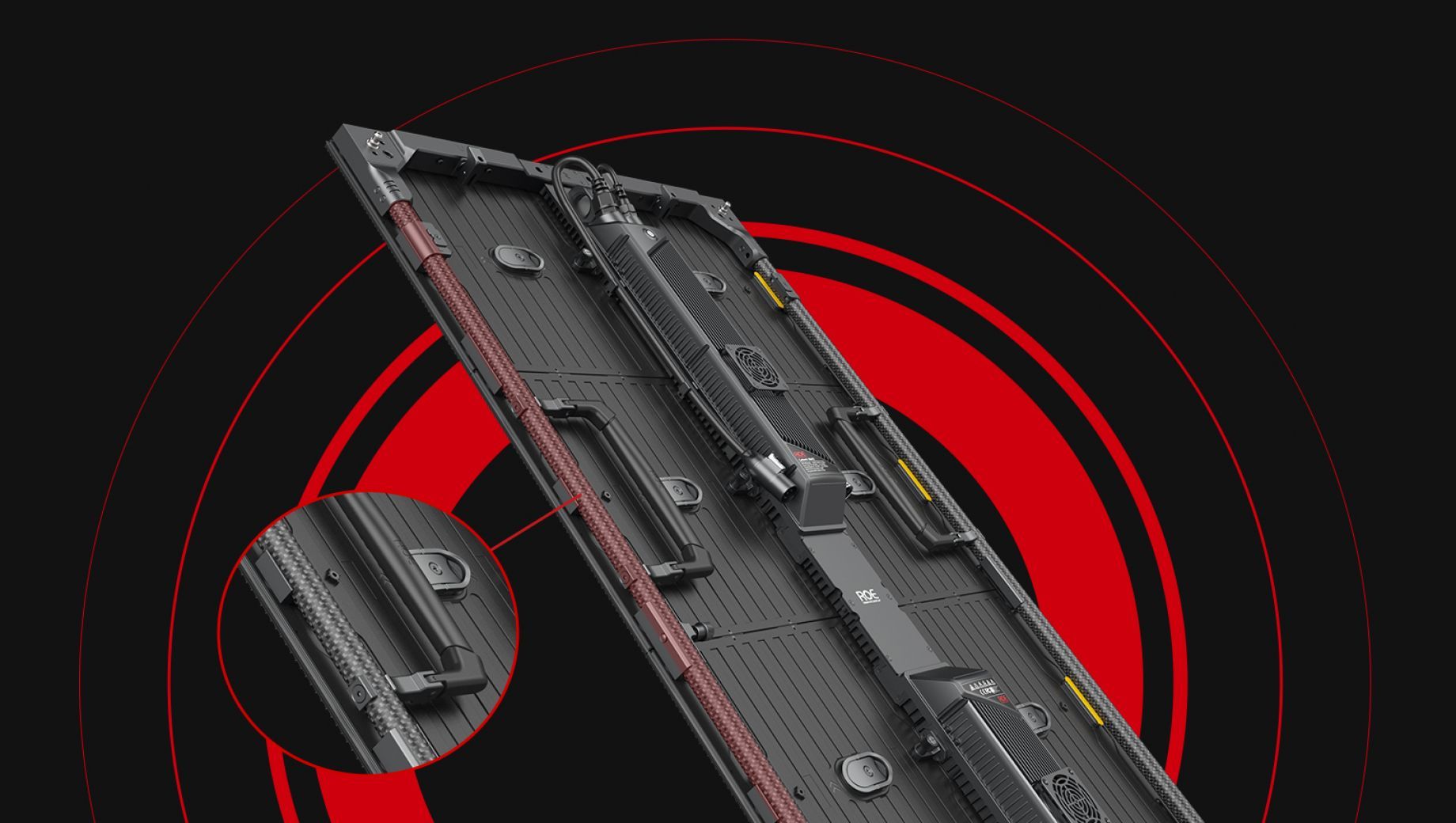 Less weight, stronger structure
With a 12% weight reduction compared to the Carbon series, the CB5 MarkII offers a stronger structure, while reducing the weight. Measuring 600*1200mm, the panel weighs only 17kg/m2; Ideal for touring in combination with frame and dolly options. The reduced weight and easy handling will lower costs on transportation and labor.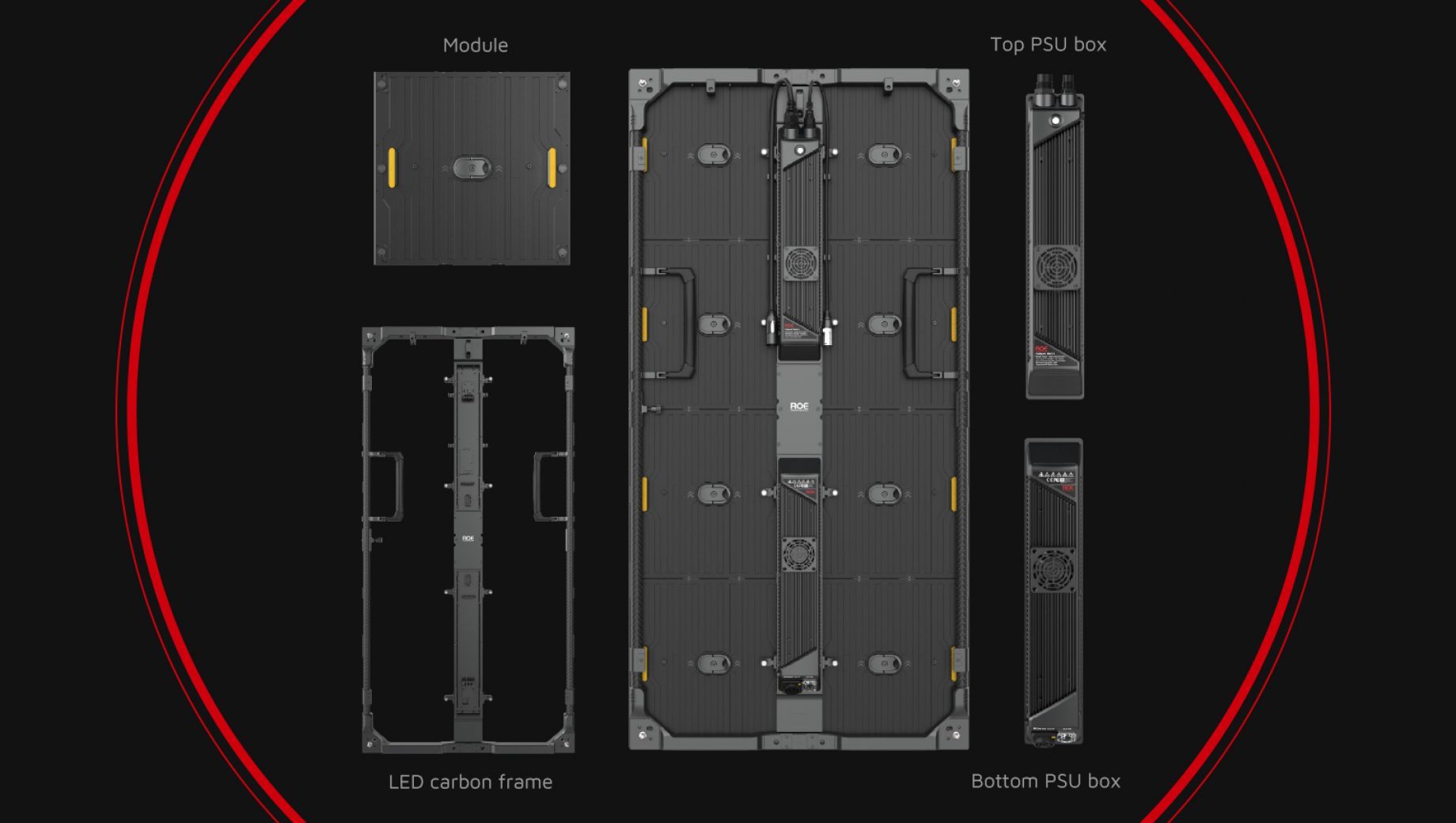 Fast installation
Universal Module and Snap-Fit Mask
The CB MarkII panel is easier to install and maintain. The module and mask design guarantee efficient servicing. The modules can be exchanged on each position and the mask can be snapped on and off easily.
Magnet-Assisted Assembly
LED wall assembly now is much easier and labor-saving with the modified magnet-assisted assembly.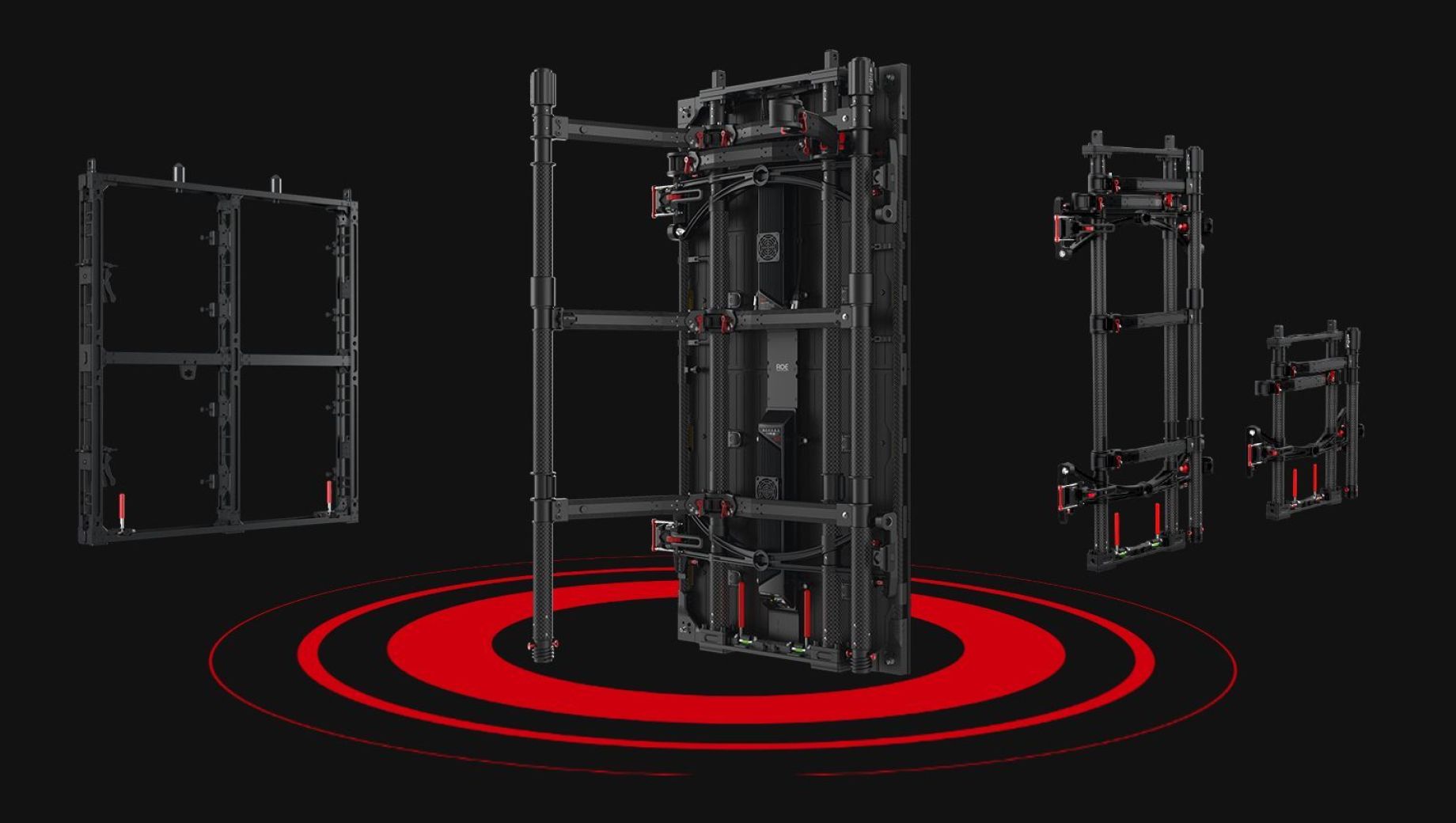 All-In-One Solution
The CB MarkII panel offers improved integration, the frame now adapts to T4 and Air Frame. The CB MarkII Series panels can curve in both convex and concave directions. Its flexible design is suited for outdoor applications.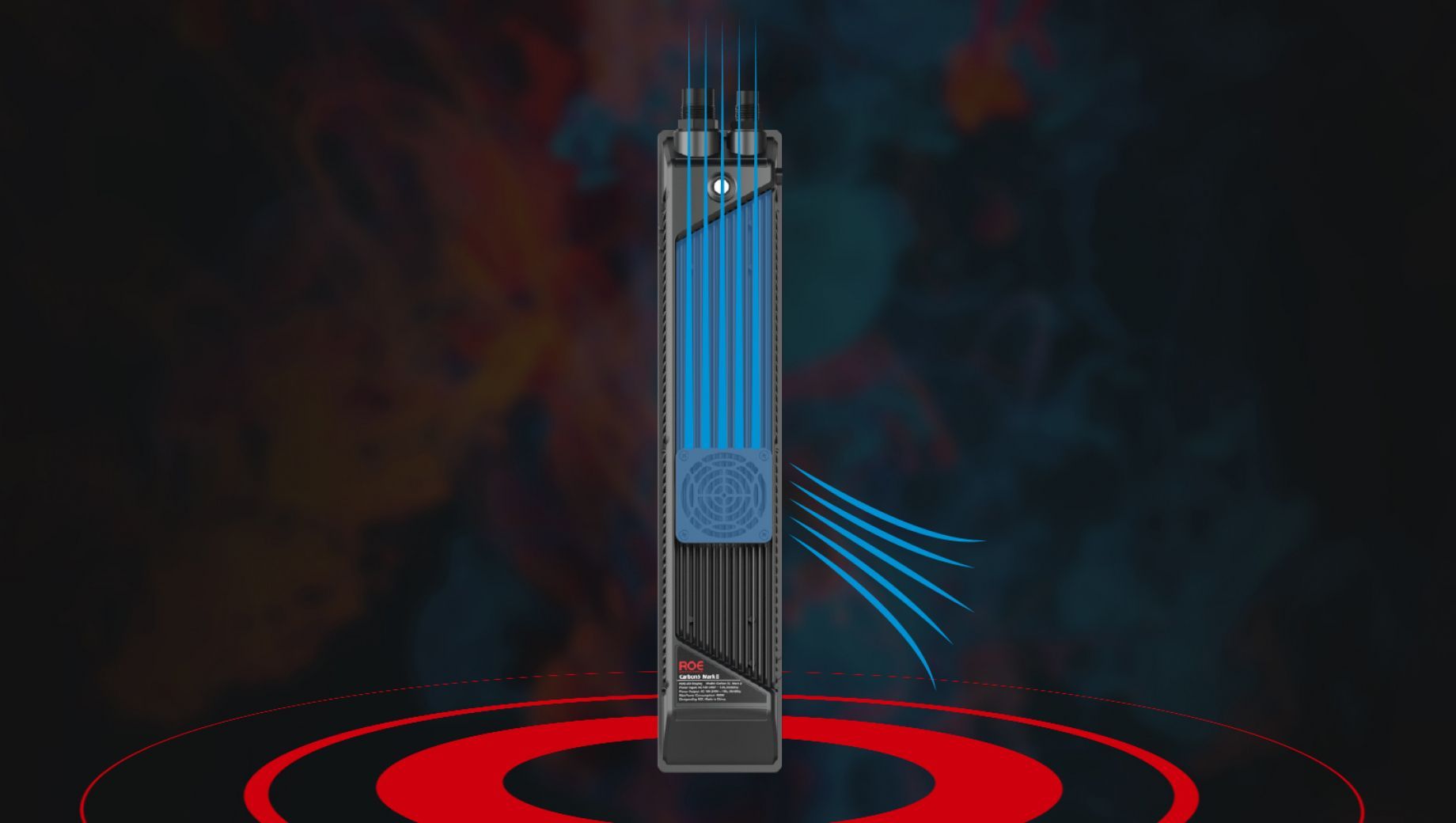 Improved heat dissipation
The new PSU box is designed to optimize heat dissipation. This results in a stable LED performance, specially in outdoor conditions when used on high brightness.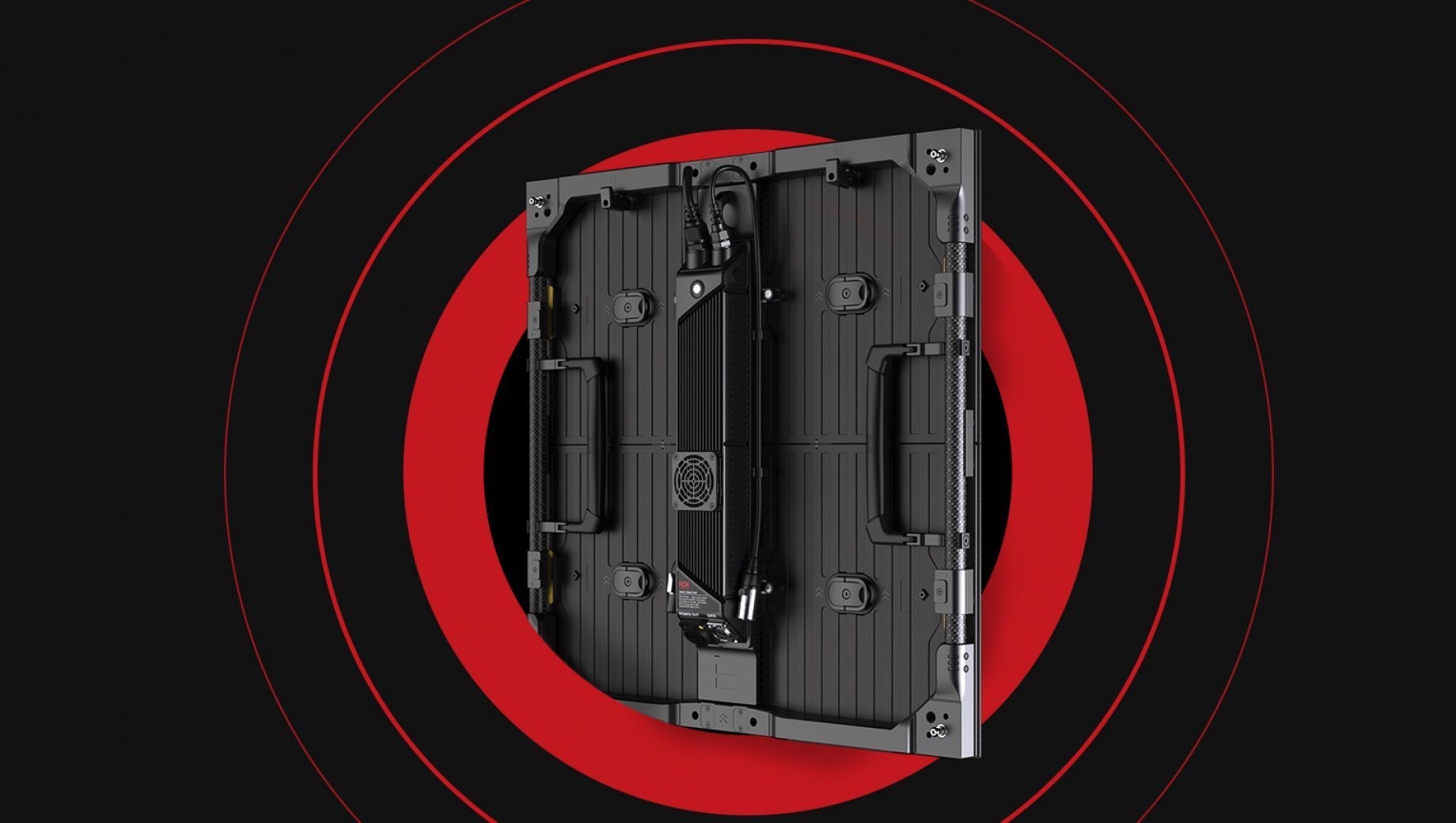 Half panel
The CB MarkII panels are available in two sizes, the standard 600 x 1200mm (w x h) panel and a half-panel measuring 600 x 600mm. Graphite also offers various solutions for corners and edges - ask for our options!

CB MKII
Build Your Ceiling With Ease
The Carbon MarkII offers special-designed modules when used as LED ceiling. Using the newly developed technology will result in much better color performance, ideal for film and studio applications.

The CB MarkII Key Features
Light weight
Curveable
Touring frame compatible
Fast installation
Heat dissipation
Half panel
Hanging system
Stacking system
LED Ceiling
CB3MKⅡ
CB3MKⅡ Half
CB5MKⅡ
CB5MKⅡ Half
CB8MKⅡ
CB8MKⅡ Half
Title
Pixel Pitch
LED Configuration
Max Brightness Calibrated
Panel Dimension
Panel Resolution (H x V)
Weight Per Panel
Power Consumption Max/Average
BTU Max/Average
Transparency
Serviceability
Curving (Concave & Convex)
Viewing Angle Vertical
Viewing Angle Horizontal
Refresh Rate
Gray Scale
Scan Ratio
Operational Temp/Humidity
Storage Temp/Humidity
IP Rating
Certifications
Max. Hanging
Max. Stacking
CB3MKⅡ
3.75mm
SMD 1515 Black
4500nits
600mm x 1200mm x 79mm
23.6" x 47.2" x 3.1"
160 x 320
14kg | 31lbs
600W / 300W
2050 / 945
Solid
Front / Rear
Concave 15° ~ Convex 10°
110°
140°
3840Hz
16bit
1/10
-20°C ~ 45°C, 10% ~ 90% HR
-4°F ~ 113°F, 10% ~ 90% HR
-40°C ~ 60°C, 10% ~ 90% HR
-40°F ~ 140°F, 10% ~ 90% HR
IP65
CE, ETL, FCC, UKCA, SAA, WEEE
12 panels
5 panels
CB3MKⅡ Half
3.75mm
SMD 1515 Black
4500nits
600mm x 600mm x 79mm
23.6" x 23.6" x 3.1"
160 x 160
7.5kg | 16.53lbs
290W / 145W
990 / 455
Solid
Front / Rear
Concave 15° ~ Convex 10°
110°
140°
3840Hz
16bit
1/10
-20°C ~ 45°C, 10% ~ 90% HR
-4°F ~ 113°F, 10% ~ 90% HR
-40°C ~ 60°C, 10% ~ 90% HR
-40°F ~ 140°F, 10% ~ 90% HR
IP65
CE, ETL, FCC, UKCA, SAA, WEEE
24 panels
10 panels
CB5MKⅡ
5.77mm
SMD 1921 White
6000nits
600mm x 1200mm x 79mm
23.6" x 47.2" x 3.1"
104 x 208
12.2kg | 26.8lbs
480W / 240W
1640 / 755
Solid
Front / Rear
Concave 15° ~ Convex 10°
110°
140°
7680Hz
16bit
1/4
-20°C ~ 45°C, 10% ~ 90% HR
-4°F ~ 113°F, 10% ~ 90% HR
-40°C ~ 60°C, 10% ~ 90% HR
-40°F ~ 140°F, 10% ~ 90% HR
IP65
CE, ETL, FCC, UKCA, SAA, WEEE
12 panels
5 panels
CB5MKⅡ Half
5.77mm
SMD 1921 White
6000nits
600mm x 600mm x 79mm
23.6" x 23.6" x 3.1"
104 x 104
6.5kg | 14.3lbs
250W / 125W
850 / 395
Solid
Front / Rear
Concave 15° ~ Convex 10°
110°
140°
7680Hz
16bit
-20°C ~ 45°C, 10% ~ 90% HR
-4°F ~ 113°F, 10% ~ 90% HR
-40°C ~ 60°C, 10% ~ 90% HR
-40°F ~ 140°F, 10% ~ 90% HR
IP65
CE, ETL, FCC, UKCA
24 panels
10 panels
CB8MKⅡ
8.33mm
SMD 1921 White
6000nits
600mm x 1200mm x 79mm
23.6" x 47.2" x 3.1"
72 x 144
11kg | 24.3lbs
530W / 260W
1810 / 835
23%
Front / Rear
Concave 15° ~ Convex 10°
110°
140°
7680Hz
14bit
1/4
-20°C ~ 45°C, 10% ~ 90% HR
-4°F ~ 113°F, 10% ~ 90% HR
-40°C ~ 60°C, 10% ~ 90% HR
-40°F ~ 140°F, 10% ~ 90% HR
IP65
CE, ETL, FCC, UKCA, SAA, WEEE
12 panels
5 panels
CB8MKⅡ Half
8.33mm
SMD 1921 White
6000nits
600mm x 600mm x 79mm
23.6" x 23.6" x 3.1"
72 x 72
6kg | 13.2lbs
260W / 130W
890 / 410
23%
Front / Rear
Concave 15° ~ Convex 10°
110°
140°
7680Hz
14bit
1/4
-20°C ~ 45°C, 10% ~ 90% HR
-4°F ~ 113°F, 10% ~ 90% HR
-40°C ~ 60°C, 10% ~ 90% HR
-40°F ~ 140°F, 10% ~ 90% HR
IP65
CE, ETL, FCC, UKCA, SAA, WEEE
24 panels
10 panels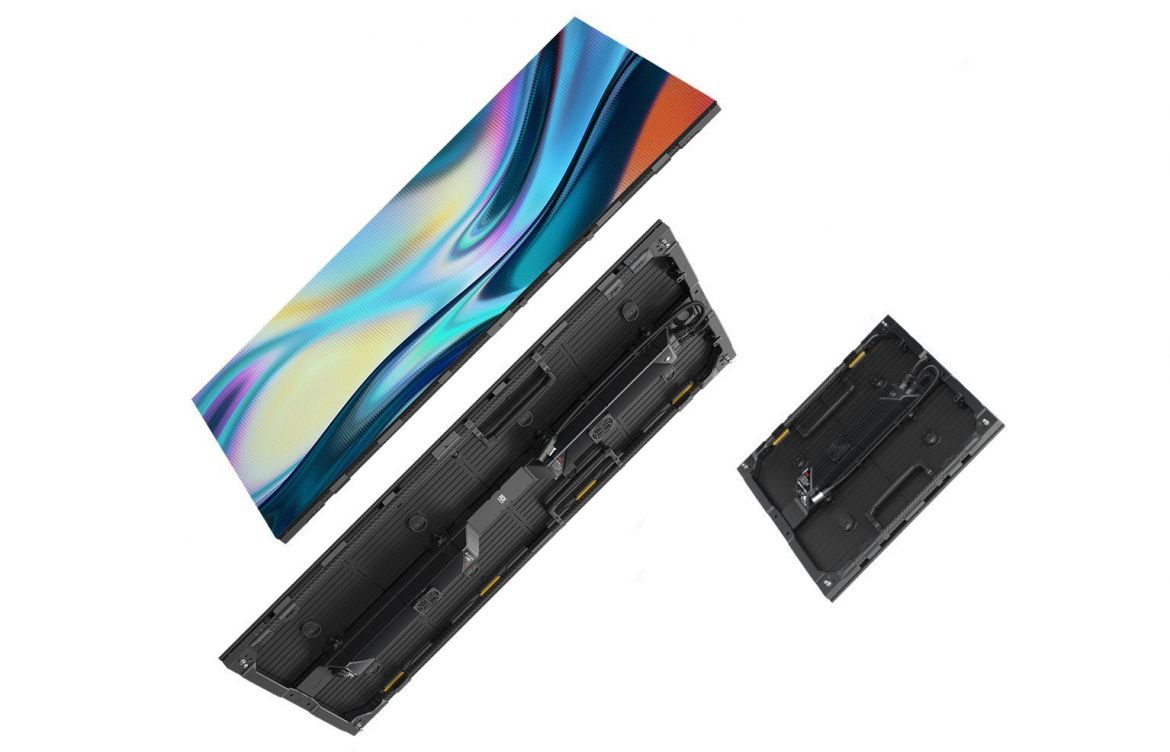 Application Fields
Touring and Festivals
Outdoor events
Sports Events
Virtual Production Ceiling