Black Marble BM5
Brilliant LED at your feet
ROE Visual's Red Dot award-winning Black Marble LED floor panel brings creativity to your feet. Available with a high-contrast glass or matte or mirror finish, these floor panels are suited for a wide range of creative uses, such as broadcast, live music, corporate events, xR Stages and a variety of other applications.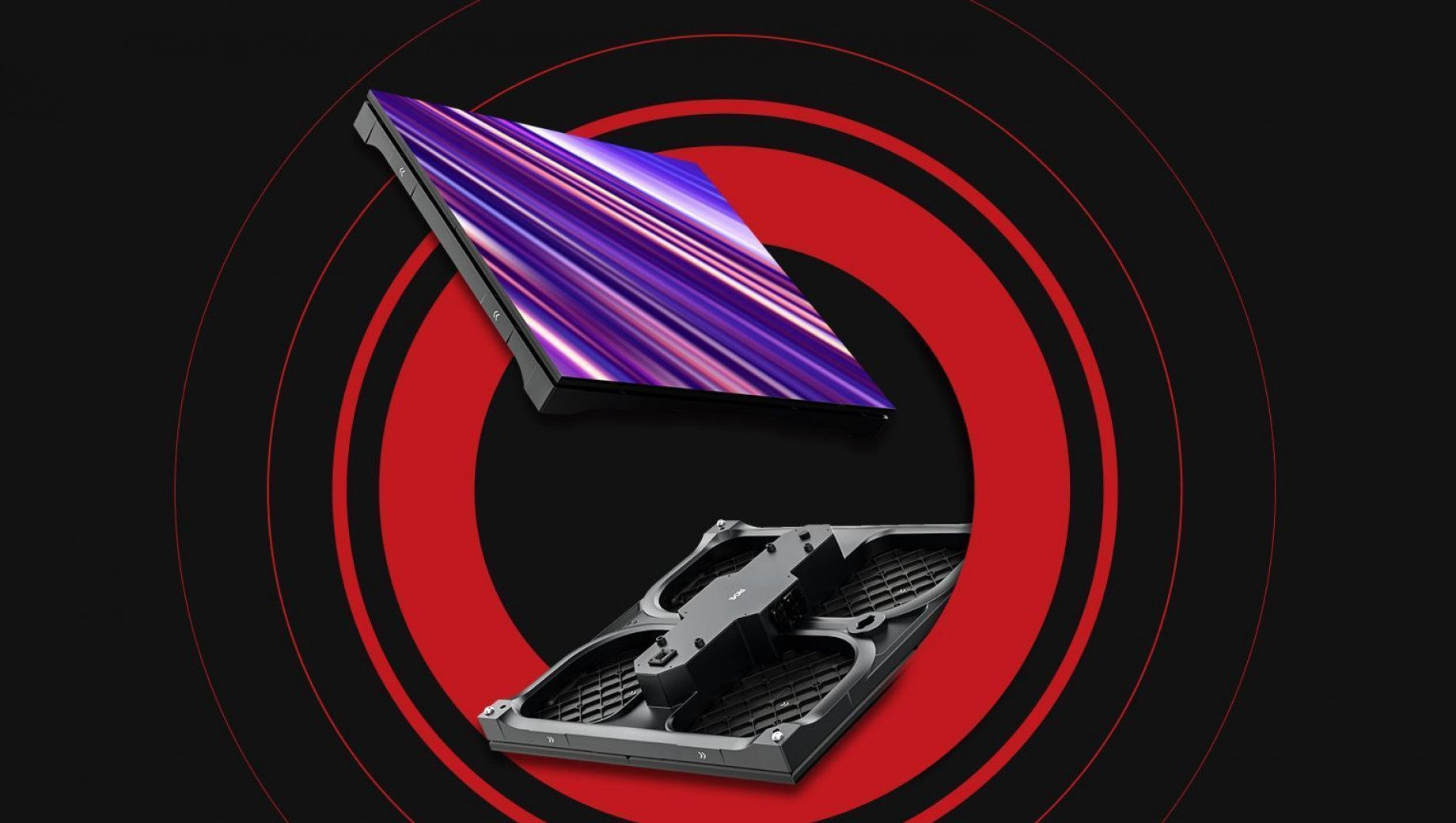 Smart Design - Enhanced Features
The Black Marble BM5 panels measure 600 x 600 mm and have a 5.769mm pixel pitch, these futures make it possible to combine the BM5 LED floor with other LED modules, keeping the same resolution. The Black Marble BM5 offers enhanced options, like an anti-moiré finish for better on-camera performance and a wide viewing angle. Optional integrated interactivity is available on the BM5i LED panels.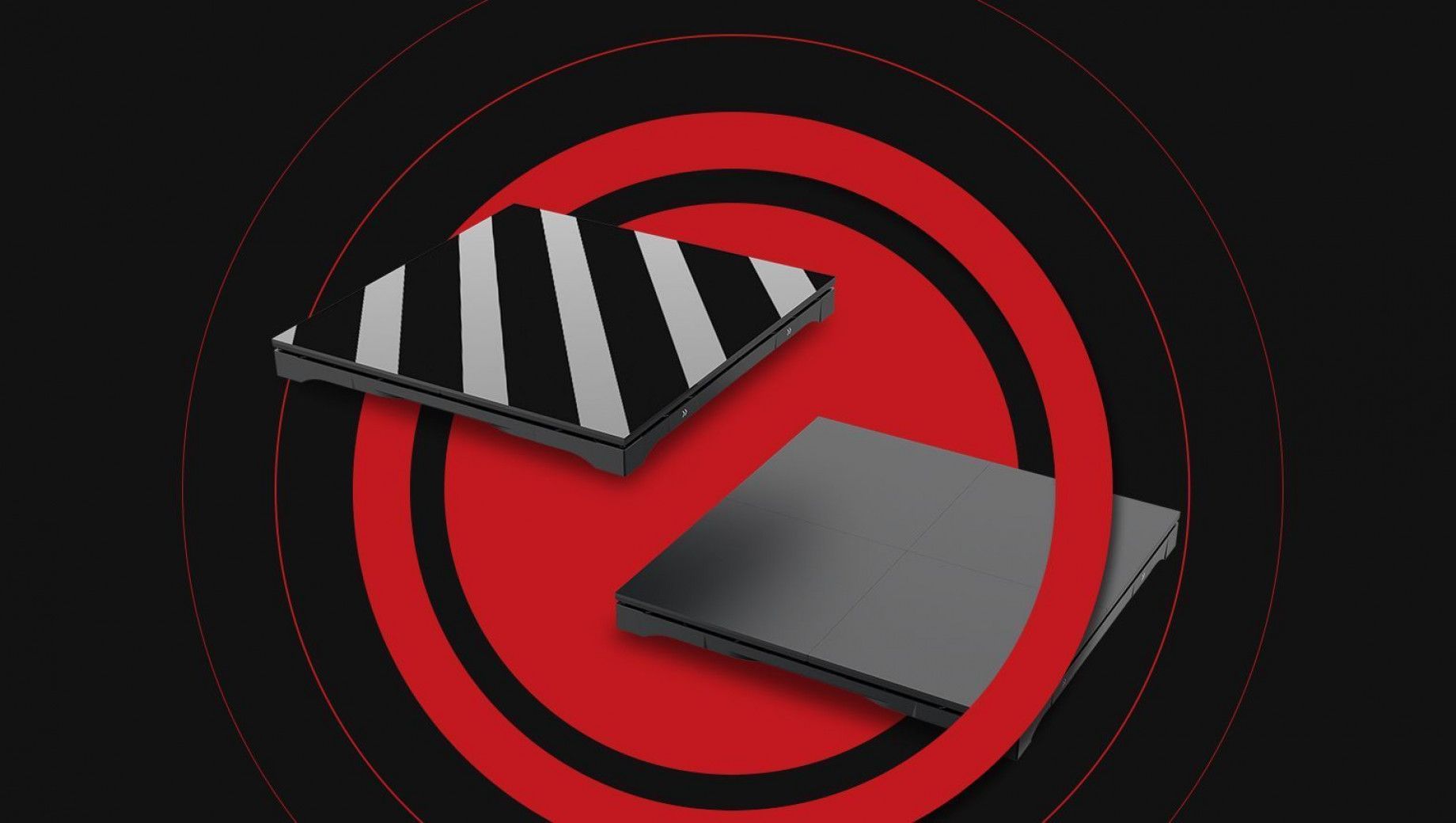 Fashionable Finishes
The Black Marble panels are deliverable in various high-end finishes, suited for different environments and applications. The Deep Black, Mirror and Matte finishes all have a strong, anti-scratch surface.
The Matte finish offers a non-reflective LED panel, ideal for broadcast or xR Stages the Deep Black finish offers a stylish and glossy panel with a true, deep back color. Ideal for a high-tech design look and feel for retail, architectural and exhibition applications.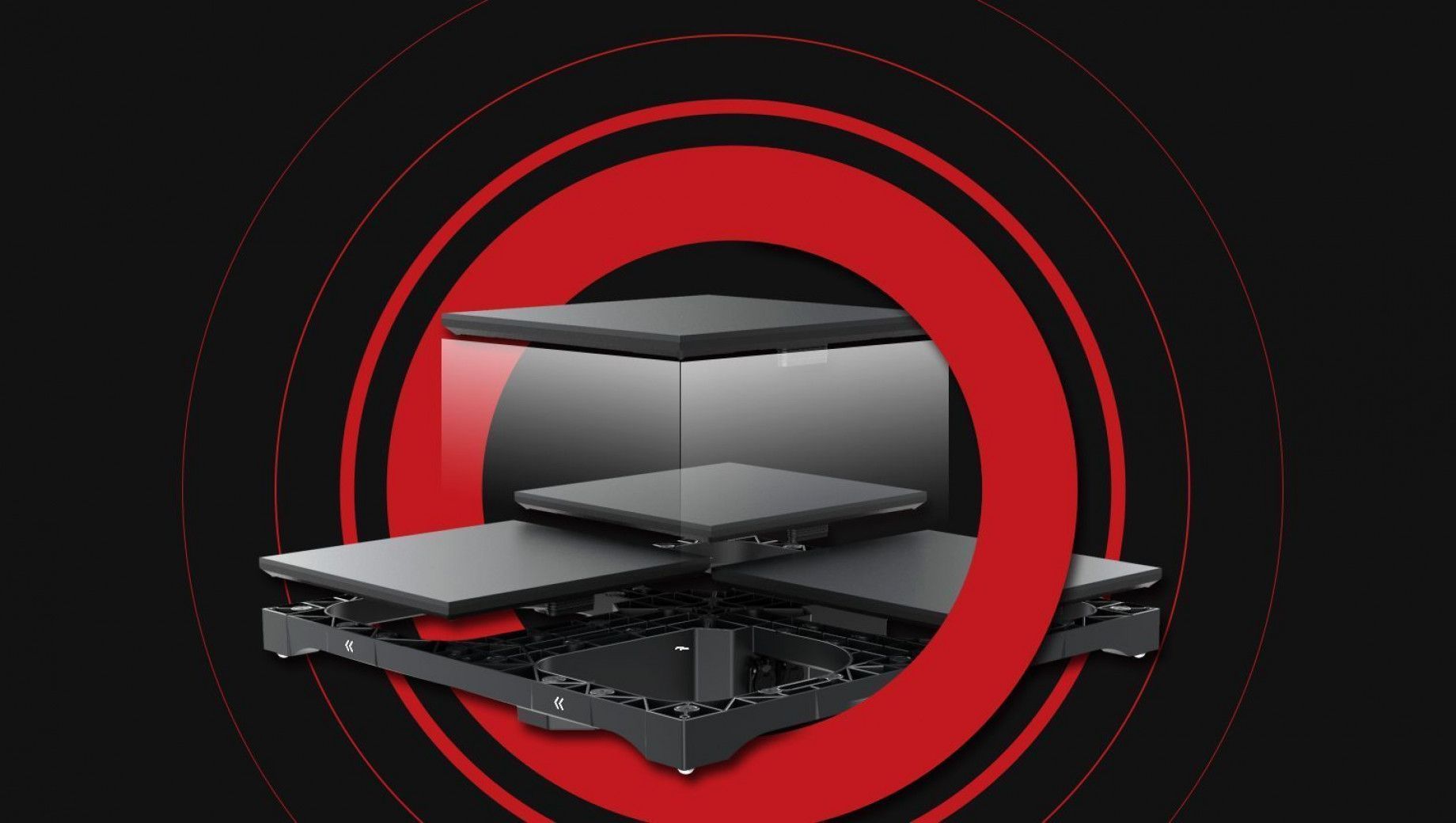 Builds fast and easy
The Black Marble LED floor is easy to build, the support frames can be installed using a minimum number of tools. Once you have leveled out your floor frames, you can just add the LED panels on top.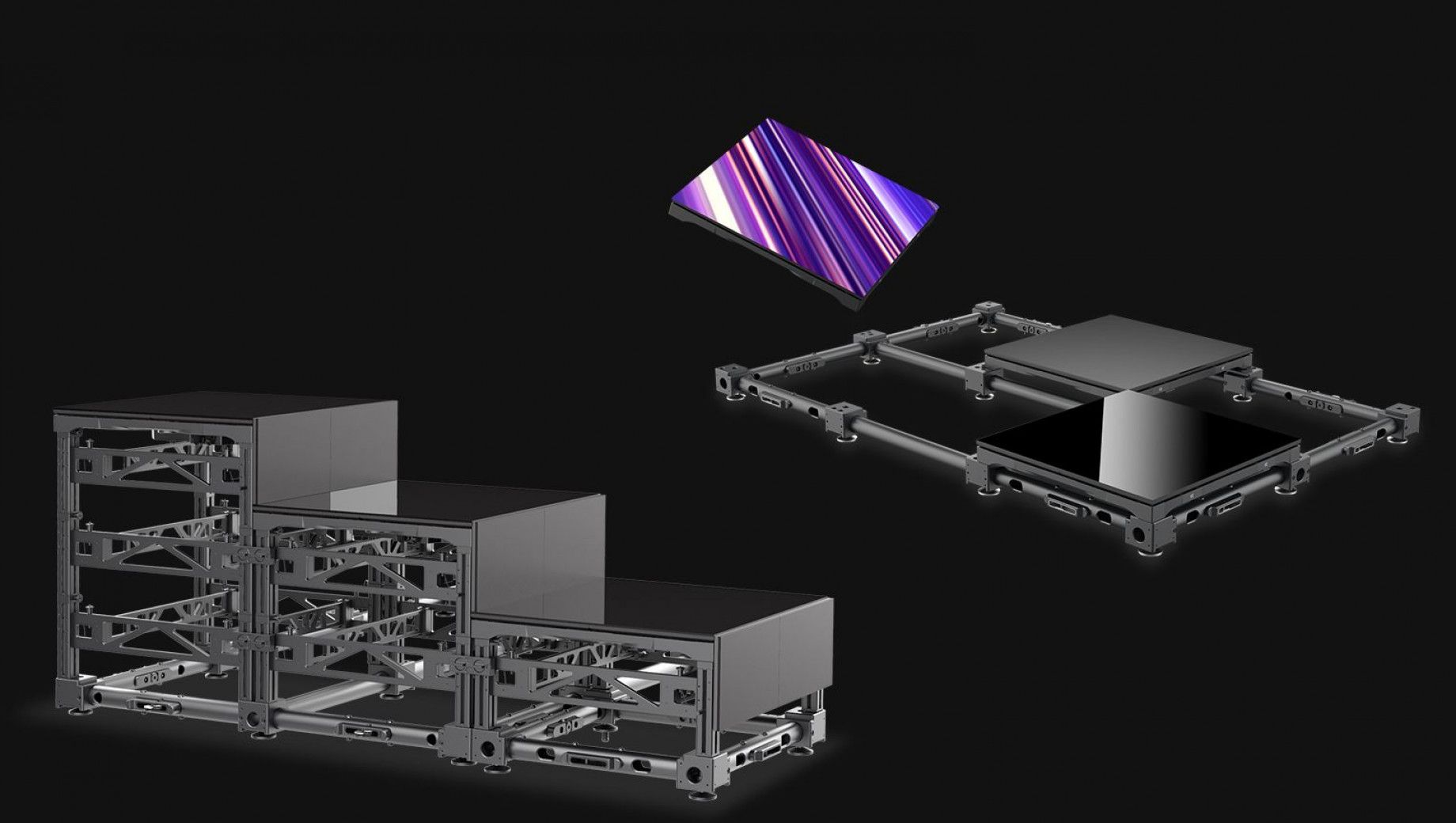 Support Options
The Black Marble support options are easy and quick to install and offer a versatile support system that can be used to create floors, multi-level floor or stages and stairs. This thought-through integrated system is very easy to install and leaves room for maximum creativity, while guaranteeing structural stability and safety at all times. The LED floor has a loading capacity of 2000 kg.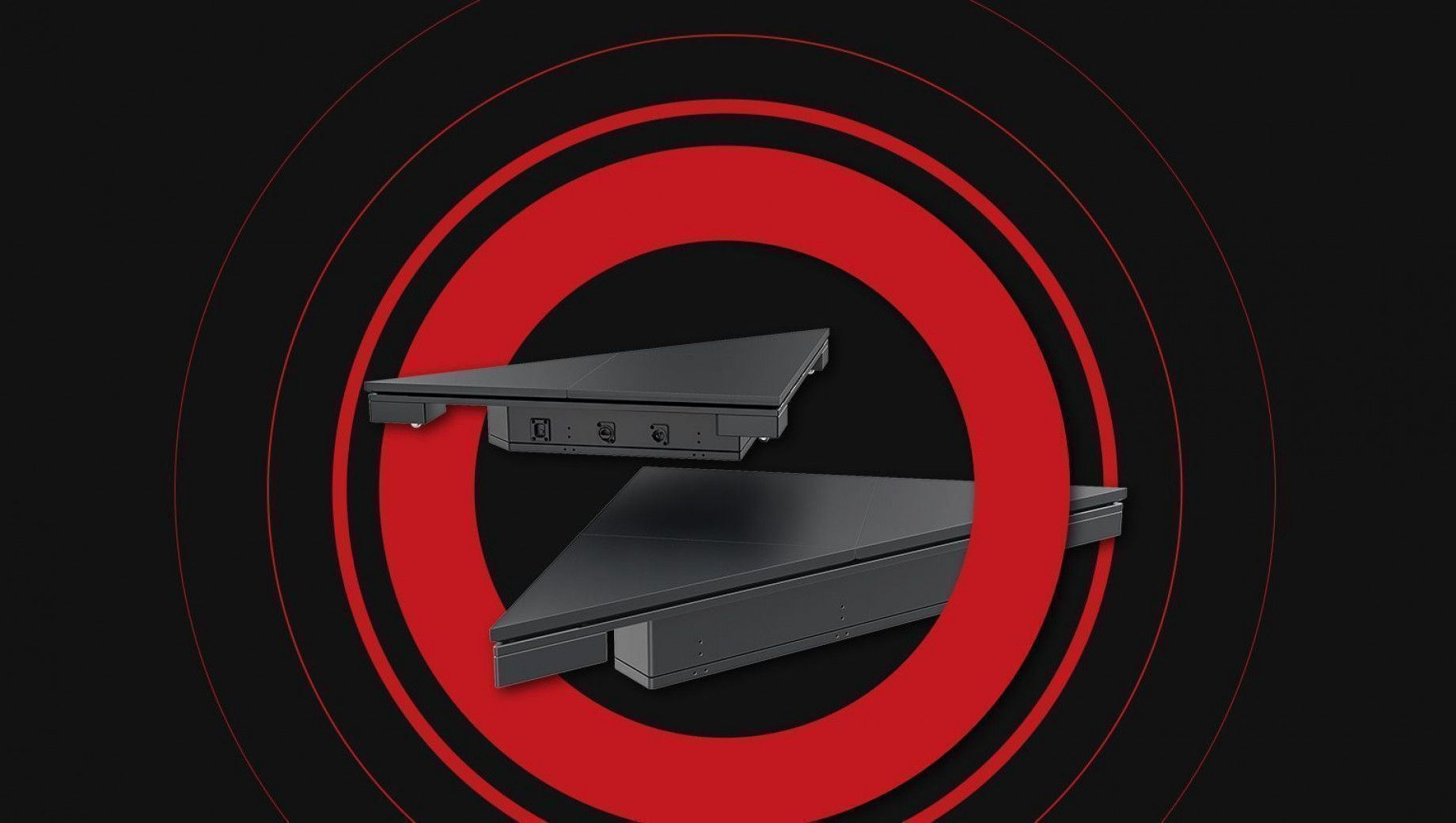 Triangular panels
The Black Marble LED floor system includes triangular LED panels adding extra design options. A round LED floor is easily configured using the standard square and triangular Black Marble BM4 LED panels.
Black Marble 5 Key Features
Top access for easy module maintenance
IP65 rating, outdoor use and wet cleaning to keep your floor in pristine condition.
Safety first, max. loading 2000kg/m2
Safe access - anti-skidding surface on all LED panels
Magnetic Modules, easy module swapping
Versatile system - Stairs and multilevel stages
Title
Pixel Pitch
LED Configuration
Max Brightness Calibrated
Panel Dimension
Panel Resolution (H x V)
Weight Per Panel
Power Consumption Max/Average
BTU Max/Average
Transparency
Serviceability
Viewing Angle Vertical
Viewing Angle Horizontal
Refresh Rate
Gray Scale
Scan Ratio
Operational Temp/Humidity
Storage Temp/Humidity
IP Rating
Certifications
BM5-PC-Matte
5.7692mm
SMD 1921 White
2000nits
600mm x 600mm x 103mm
23.6" x 23.6" x 4.1"
104 x 104
13.5kg | 29.76lbs
270W / 135W
920 / 420
Solid
Front
n.a.
140°
3840Hz
14bit
1/4
-20°C ~ 45°C, 10% ~ 90% HR
-4°F ~ 113°F, 10% ~ 90% HR
-40°C ~ 60°C, 10% ~ 90% HR
-40°F ~ 140°F, 10% ~ 90% HR
Outdoor
CE, ETL, FCC, WEEE
BM5-Glass
5.7692mm
SMD 1921 White
800nits
600mm x 600mm x 110mm
23.6" x 23.6" x 4.3"
104 x 104
18.3kg | 40.35lbs
270W / 135W
920 / 420
Solid
Front
n.a.
140°
3840Hz
14bit
1/4
-20°C ~ 45°C, 10% ~ 90% HR
-4°F ~ 113°F, 10% ~ 90% HR
-40°C ~ 60°C, 10% ~ 90% HR
-40°F ~ 140°F, 10% ~ 90% HR
Outdoor
CE, ETL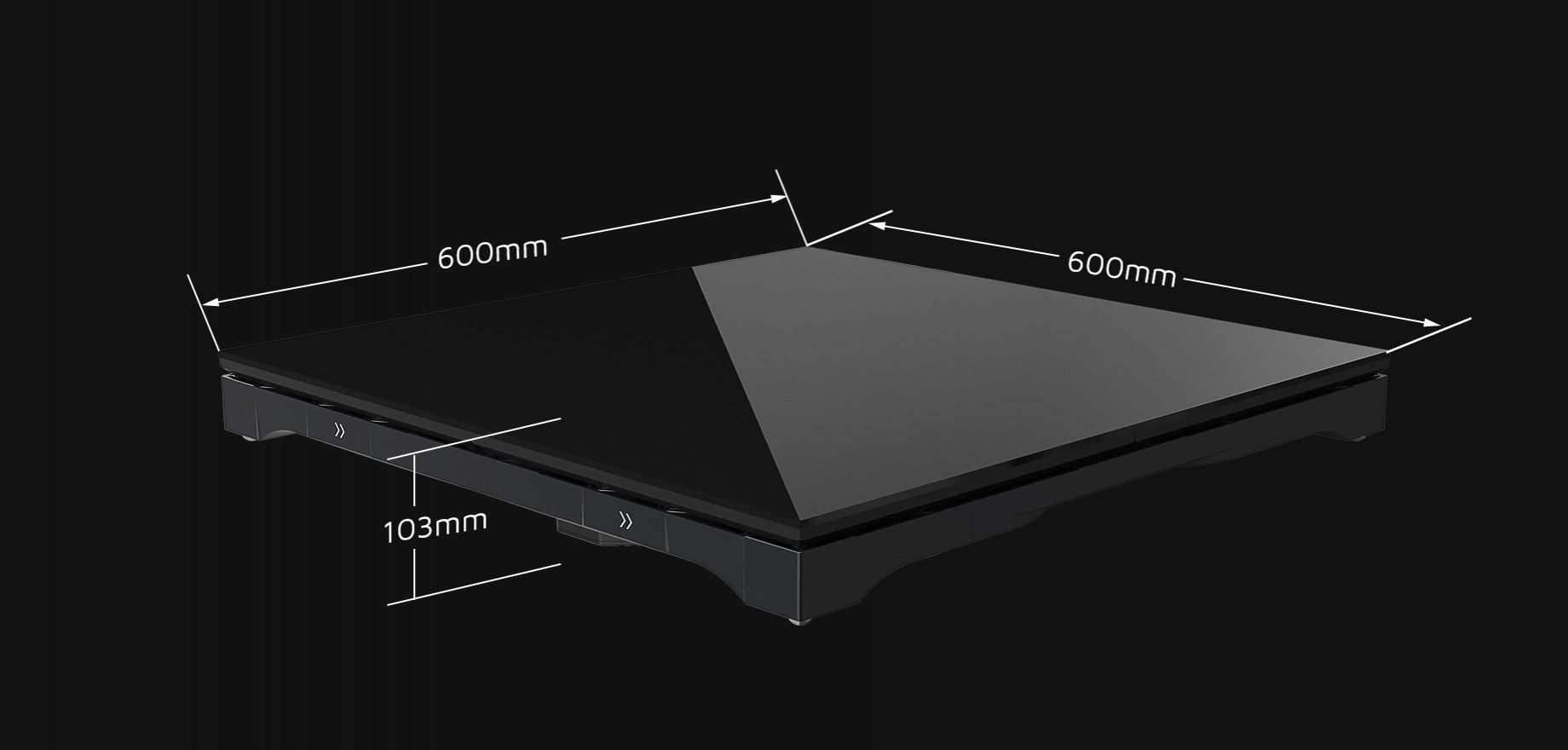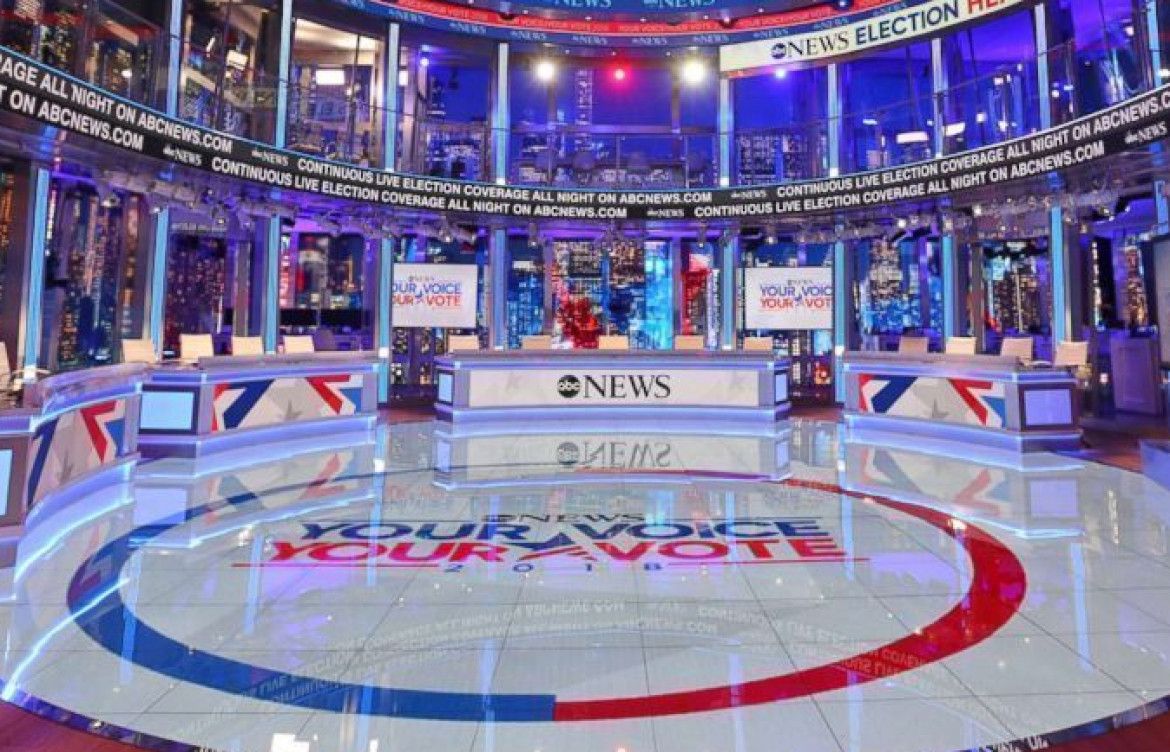 Application Fields
Events
Broadcast
Concerts
Carshows
Hospitality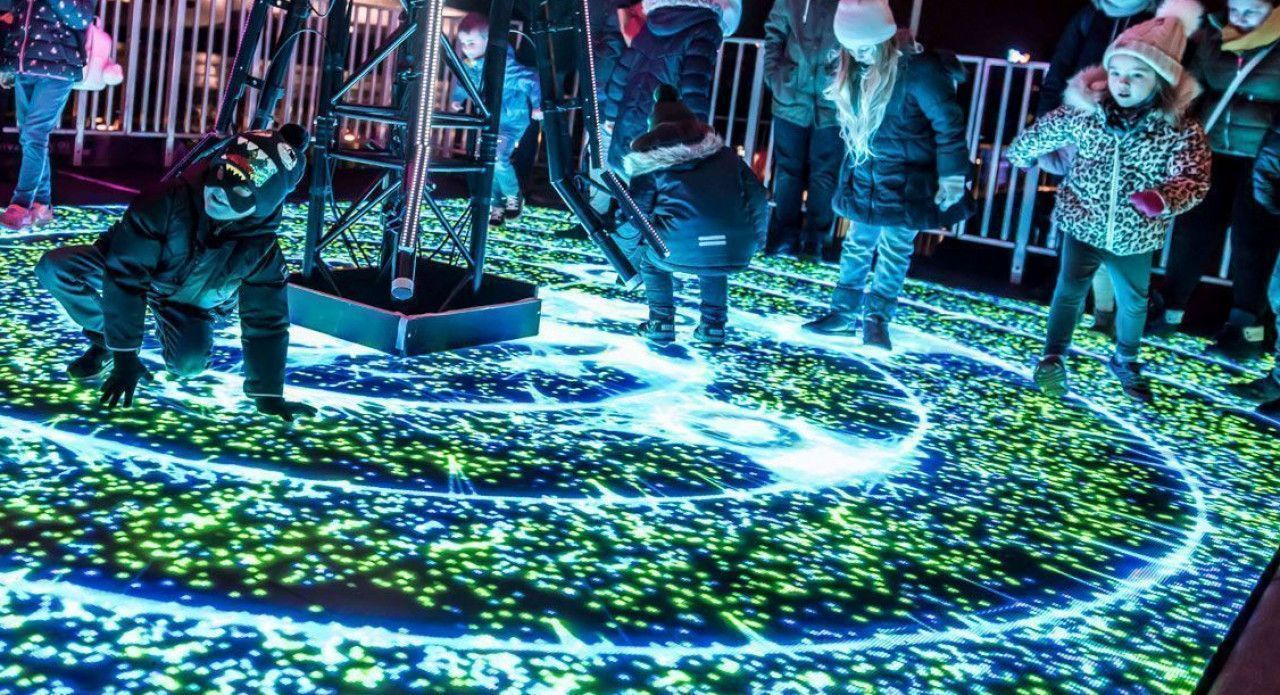 Our technical crew was amazed by the easy installation qualities of the Black Marble floor and the resulting high-quality visuals.
Jo Pauly