ROE Visual Vanish LED Screen for AJ Tracey
When AJ Tracey played two sold-out shows at London's Alexandra Palace Video Design choose ROE Visual Vanish V8 to create a huge LED display, suspended mid-stage.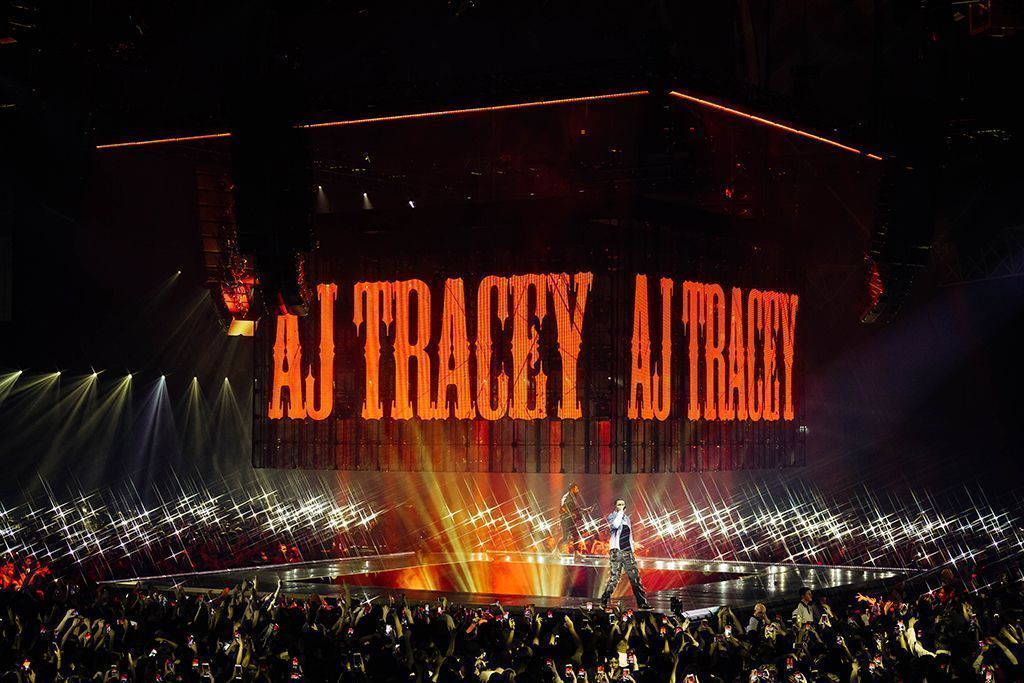 "I certainly felt this was a career highlight," explains production manager Joel Stanley. "Bronski (creative director) and I had a long chat; the show would be streamed live so we knew it had to be the best quality for everything. Time was short, we hit the ground running, there was no time for introductions." The creative for the show was devised by Tawbox, who designed the screen layout and the concept of AJ performing in the round. "Two intense production meetings later saw Video Design chosen to supply the four-sided LED display above the stage that Bronski conceived to contextualize the energy of AJ Tracey's performance beneath it.
Neg Earth supplied lights and rigging, while SSE provided sound. "Bronski's creative side knows no bounds," continues Stanley. "He confounds us all with ever more amazing platforms for his performers.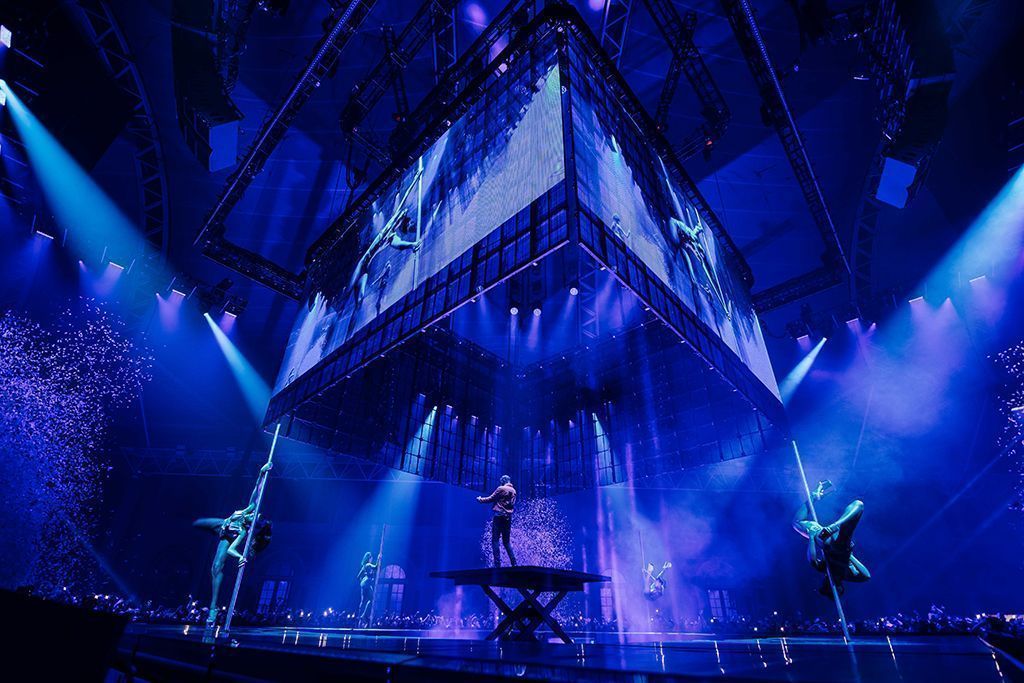 Choosing the ROE Visual Vanish V8 for this job was a deliberate choice. The optimal transparency of 62% gives great creative opportunities, which were fully deployed in the creative design of this particular show.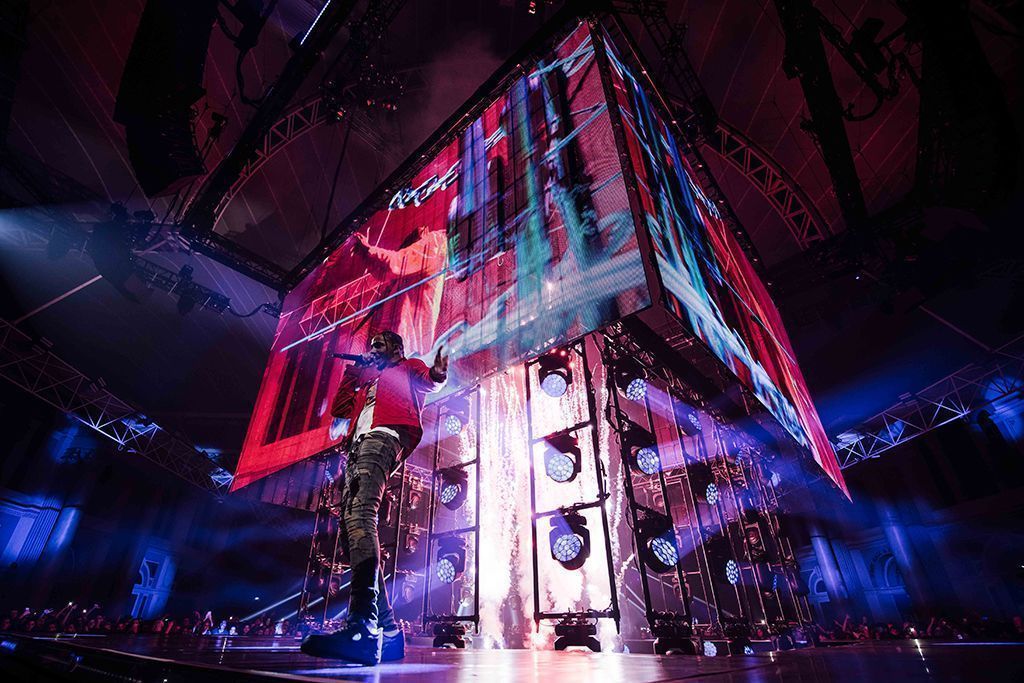 "Video Design is a good example of what we needed," adds Stanley. "Bronski and I agreed they would give more care and attention to the job. That's what made this work so well. Come load-in, low and behold Alex (Leinster) was there, getting his hands dirty. I won't be forgetting this show in a while. I'm very grateful to Alex and the other suppliers for helping us pull this off. A terrific show for a terrific performer."
Original source: LSI Magazine
Products used:
ROE Visual Vanish V8 LED panel
More information: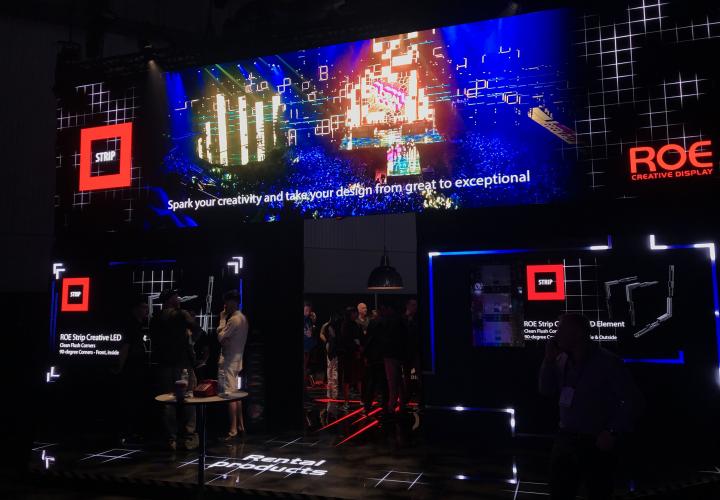 Upcoming Events
19 Nov.

LDI 2021 Las Vegas, US

ROE Visual to showcase its latest LED products at the LDI 2021 Las Vegas, US.
See all Events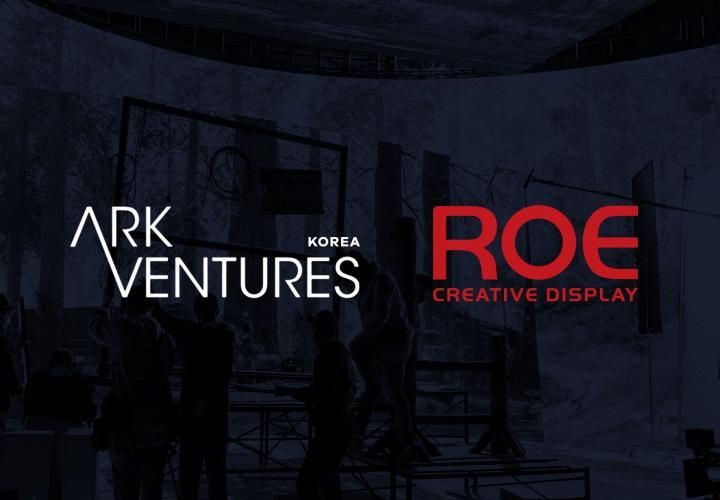 Latest News
19 Oct.

ROE Visual Enters Strategic Partnership with ARK Ventures

ARK Ventures Inc and ROE Visual are delighted to announce their strategic partnership for market development in South Korea. ARK Ventures and ROE Visual already have a steady track record supplying LE...
See all News