This past spring, Frank Montero gave me a tour of ROE Visual's warehouse in Burbank, CA. Gear and people were stacked to the rafters, and there was a lot of squeezing by and ducking as we made our way through it.
"The business is growing faster than we anticipated, and clearly we weren't going to make it through our five-year lease in this current warehouse," says Montero, who serves as managing director of ROE Visual US. "We already have an additional 24 storage units of gear!"
ROE had been looking around for a while for a new warehouse, and by the time they signed on to their new 27,000 square foot building in Chatsworth, CA, they had grown so much that they still need to hang onto the original 13,000-square-foot Burbank warehouse. The company also recently opened an office in Nashville, TN.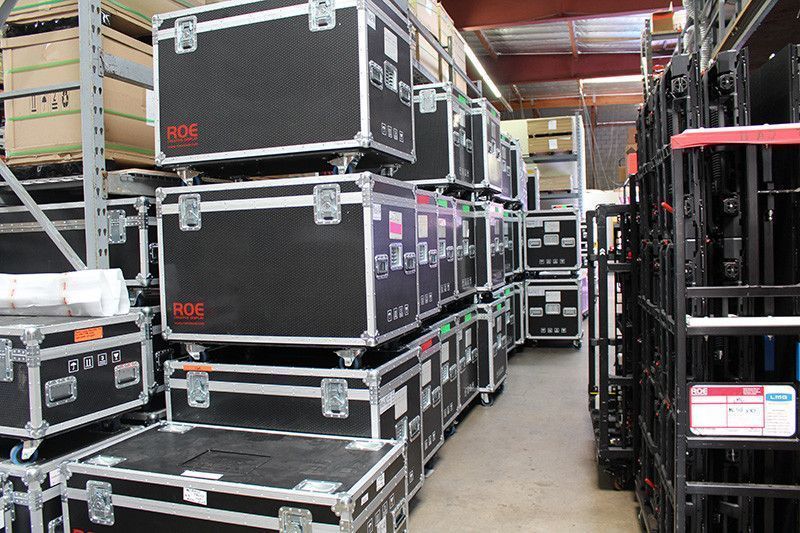 "Service is important to us, and we want to be where our clients are," Montero says. "We are increasingly serving clients not just in Nashville, but also in Orlando and New York, and with products centrally located in Tennessee, we can get it to the East and the South much quicker, which is important to us."
China-based ROE was founded in 2006, opening their U.S. operations in June of 2014 for the purpose of providing a full line of services, including consulting, sales, and pre- and after-services stateside. Jason Lu is the chairman, and Grace Kuo is global sales director.
In August 2015, ROE named Montero managing director of ROE Visual US. While new with ROE, he brought a lot of experience and knowledge of the U.S. market. Today, there are about 36 full-time employees and 12 part-time, plus temps. The Nashville office, with a staff of eight, opens this month.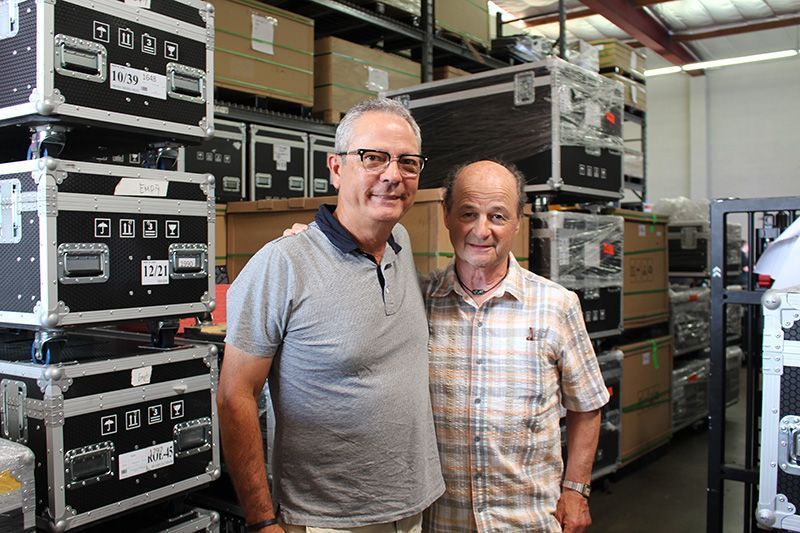 An Eye to the Future
Montero, born in Venezuela, came to California, where he attended Santa Monica High School before gaining admission to Northrop University, known for its instruction in aeronautical engineering. (Founder Jack Northrop had also founded the Northrop Corporation, which merged with Grumman in the mid-1990's.)
"I was to become an aircraft engineer, which involved passing the FAA test, which is intense and requires much studying," Montero says. While preparing for that, he was approached about a temporary job at Olesen Lighting, which was looking for someone who knew about electrical components.
"It seemed like a good opportunity to make some money while I was studying," Montero says. "I went to deliver some lighting gels to Universal Studies, fell in love with the entertainment business, and never looked back."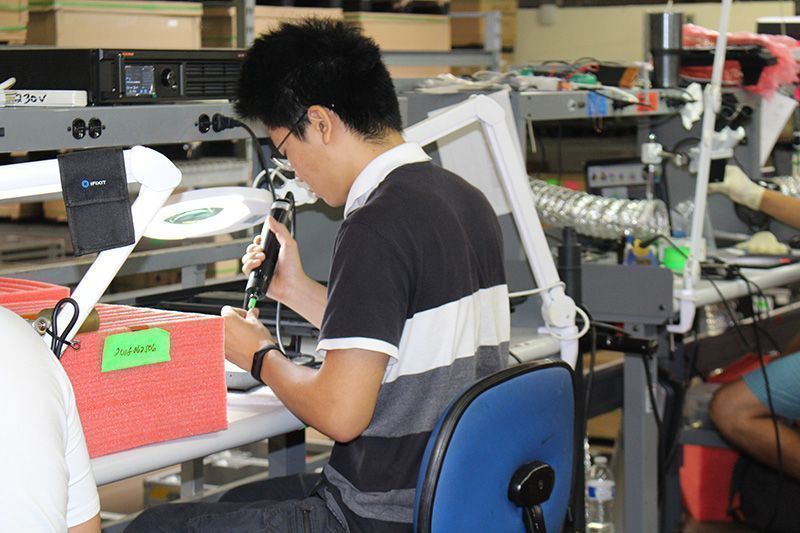 A quick study with an entrepreneurial spirit, Montero next opened his own company, Proscenium Lighting. Three years later, he began a decade-plus career for Martin. Eric Loader, who was at Martin at time (today he's with Elation), approached Montero. "They wanted to move from just being a club lighting company into television and theater, which is what I did at Olesen," Montero says.
A short stint at ACT Lighting, starting in 2009, exposed Montero to Claypaky products, which further prepared him for his next move. "Working with Sharpy products was fantastic, and working with everyone at ACT was great," Montero says.
Because Montero's wife had fallen ill, he needed to work from home while she was recovering. A second "A-Ha" moment for him next happened while visiting InfoComm in 2010. "I saw a LED video screen, and I thought, 'I could do something with this.' I saw that LED screens were the future."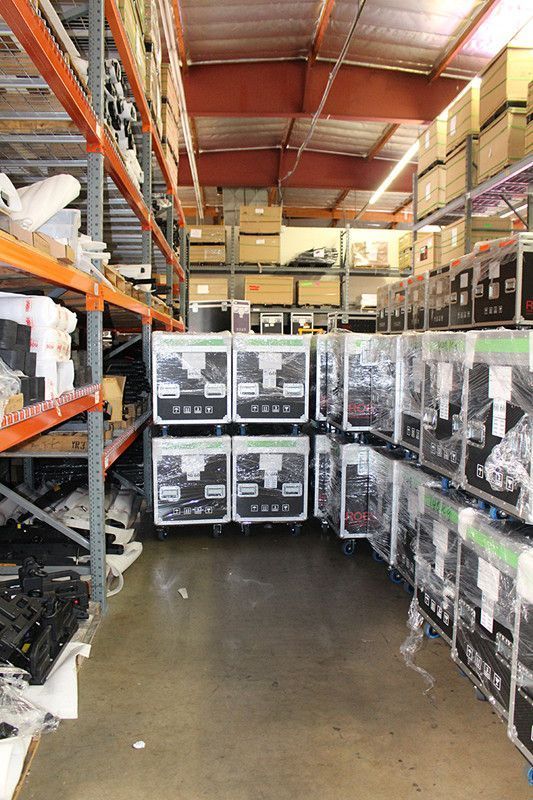 A meeting and conversation with Absen followed. At the time, they were a signage company just getting into production rental with their first A7 LED screen. Montero stepped up and began selling them in the U.S.
"I owe thanks to Mark Rudge of Illumination Dynamics for helping me by giving me a little space to demo the first few," he says. This put him in contact with many key players of the growing segment, including ROE. "By getting in that environment and meeting people, I got to know ROE and was very impressed with not only the products but the people. Then Grace [Kuo] made me an offer I could not refuse."
Montero joined the ROE team and started in a small office in Irvine, CA. Within a year, they moved to Burbank, which offered a bigger space and closer proximity to clients.
"When I joined, the company already had relationships with CT, PRG, VER, XL Video and NEP," Montero says. From there, he was able to further expand on those relationships as the company developed more products. He did it by focusing on crème de la crème clients. (ROE is frequently a part U2 tours, for example.) Right now, their focus is on the touring industry, and they continue to be part of more big tours.
Developing the right product is another key to ROE's continuing expansion. "We work with clients and see what the market wants and needs. Our philosophy is to listen to them, and then make a product. We don't make a product and then go try to sell it."
The products that have grown from that philosophy include Black Onyx, Magic Cube, Vanish, Diamond, Sapphire and LED strips. "But perhaps more importantly, ROE is very service-oriented. We don't have any secrets. Our philosophy is very simple: Make good products and give the best service."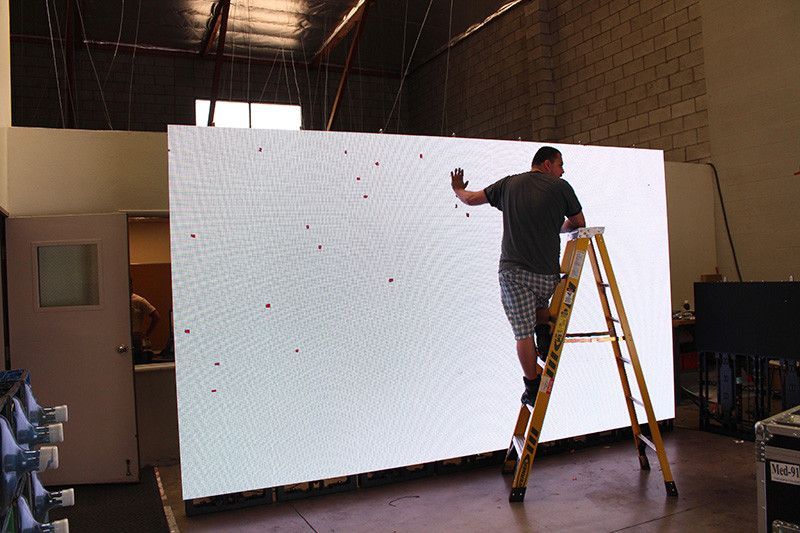 "We Don't Cut Corners"
In addition to touring, ROE is also focused on the corporate and television markets. Montero notes that the company's products have been used for some high-profile TV shows and specials, including American Idol, The Voice and the Academy Awards, noting that the high-quality, high-contrast screens that proved popular with touring and corporate events are also "very appealing to television producers."
Along with the growing number of LED video display panels, ROE Visual now offers an expanding variety of LED panels to its customers. One example is the ultra-lightweight Carbon series, including ROE's CB8 and CB5 models.
"It's very touring-industry friendly," Montero says. "We also have our airframe out with Ed Sheeran, who was the first to use the CB5. Actually, we read about that in your magazine! Sometimes you guys know more of who is out with our gear than we do."
Other big acts that have or recently had their gear out include Imagine Dragons, Panic! At the Disco, Kevin Hart, Katy Perry, and Chris Brown. WrestleMania is a client, and big festivals like EDC and Coachella are using ROE products as well.
While the quality of every lighting, staging and audio component of a live tour is important, Montero makes the point that, with video, the stakes are even higher.
"If you have a rig of 400 lights and two or three go out during a show, no one in the audience is likely to notice. But if one video panel goes out, everybody notices! For us, that means we must manufacturer a product that is the absolute best — the best components, the best design. We don't cut corners, and we don't make things cheaper if it threatens the quality of the final product. We will never sacrifice quality for a lower price."
Sitting back at his desk, Montero touches on the general topic of video on concert tours. "It's going to get bigger," he says. "Video is dramatic, and you can be so creative with it. I'm an old-fashioned theater person, and building a set with fabric, wood and paint is such a part of that culture. But now we're already seeing video 'sets' replace some of that on Broadway and on touring shows. The new generation is just more drawn to it, and the video content and displays are getting better and more affordable. I'm grateful to be part of all for these last nine years, and look forward to providing more innovation in the future."