ROE Visual Introduces New Products at ISE 2018
ISE is the world's largest A/V systems integration show. This year, the event took place at the RAI Amsterdam from February 6-9, 2018 where the latest cutting-edge technology, products and solutions were showcased, including the latest products and innovations from ROE Visual products.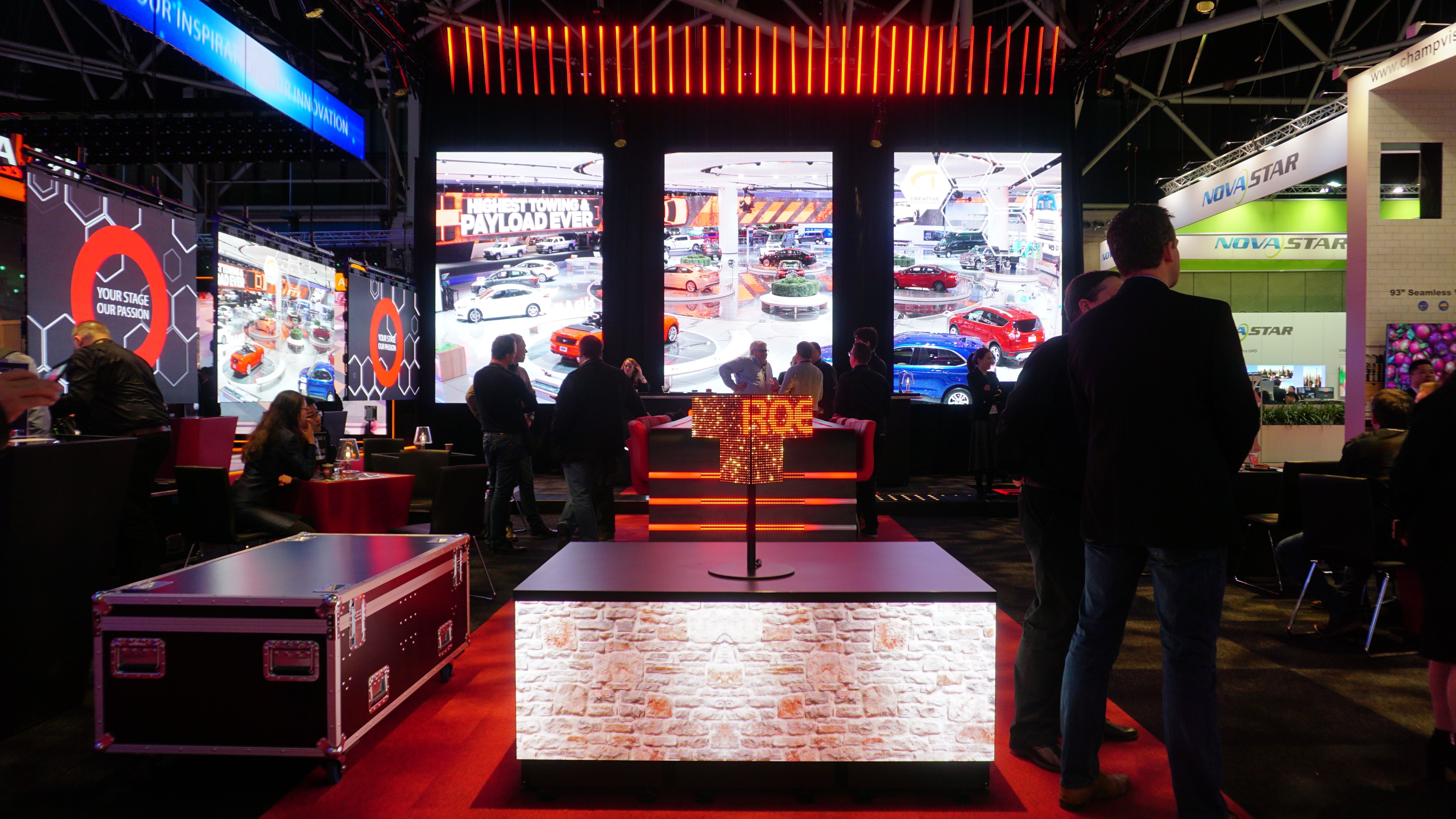 ROE's booth allowed for the well-organized spacing of products where all were ambient in a modern and high-tech environment that gave visitors an opportunity to observe the functioning of ROE products individually and in the context of multiple types of product configurations.
In the center were three large screens comprised of ROE Carbon 3 panels all playing one piece of visual imagery across three screens in lifelike high definition. Back and side panels were created by using Carbon 5 panels.
At the top of the booth, ROE Strips covered the perimeter of the top part of the stage, creating a highly impactful shining curtain. The stand was an eye-catching mini-block, depicting one of the ROE URC products that demonstrates yet another creative display idea -- making it look like a toy -- thereby attracting loads of curious visitors.
The mini-block placed on the table was made up of ROE BP3 right angle pieces demonstrating a seamless set-up.
To the left of the booth were three hanging screens: Diamond 2.6, BP2 and BP3. Diamond 2.6 (500mm×500mm) is a high-performance indoor LED screen that will be in production later in the year. The frame of DM 2.6 is made of Carbon fiber and magnesium alloy, along with magnets for easy assembly. The DM2.6 is ultra-lightweight and allows for flexible installation in a concave or convex curve.
The Black Marble floor was also displayed. It comes in two standard versions -- matte and high-contrast -- with the option of an in-panel spotlight.