ROE Visual Carbon CB3 for Event 3.0 in The AFAS Live
Leek, The Netherlands, (10 June 2020) – Eureka! Events Reinvented has selected ROE Visual as preferred LED canvas for its hybrid event package. Kicking off at the AFAS Live, the concept proved to be a success.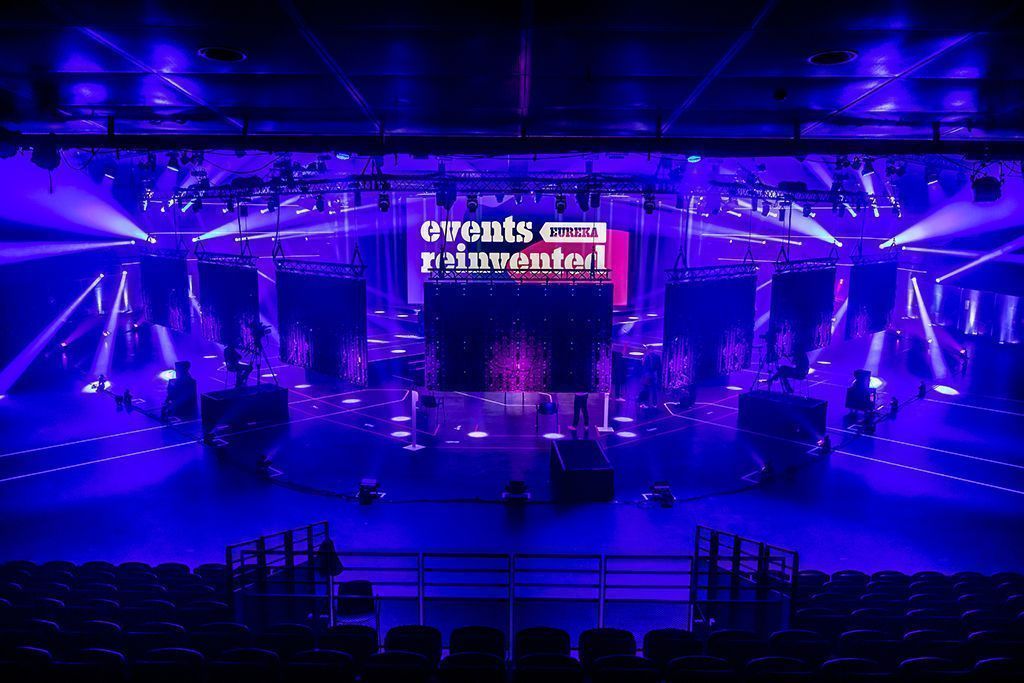 Filling the void during the COVID-19 restrictions for large scale events, companies are looking for alternative ways to bring people together. Relying on the ROE Visual LED screens to create a large visual display that looks good on-site as well as on-camera, ROE Visual sees the requests for LED applications for hybrid event types growing fast.
A group of event industry pioneers joined forces and came up with a package solution, the so-called event3.0, ready for clients who need to organize an event. This package can adapt to be in compliance with changing regulations, in-line with expected more relaxed COVID-19 measures.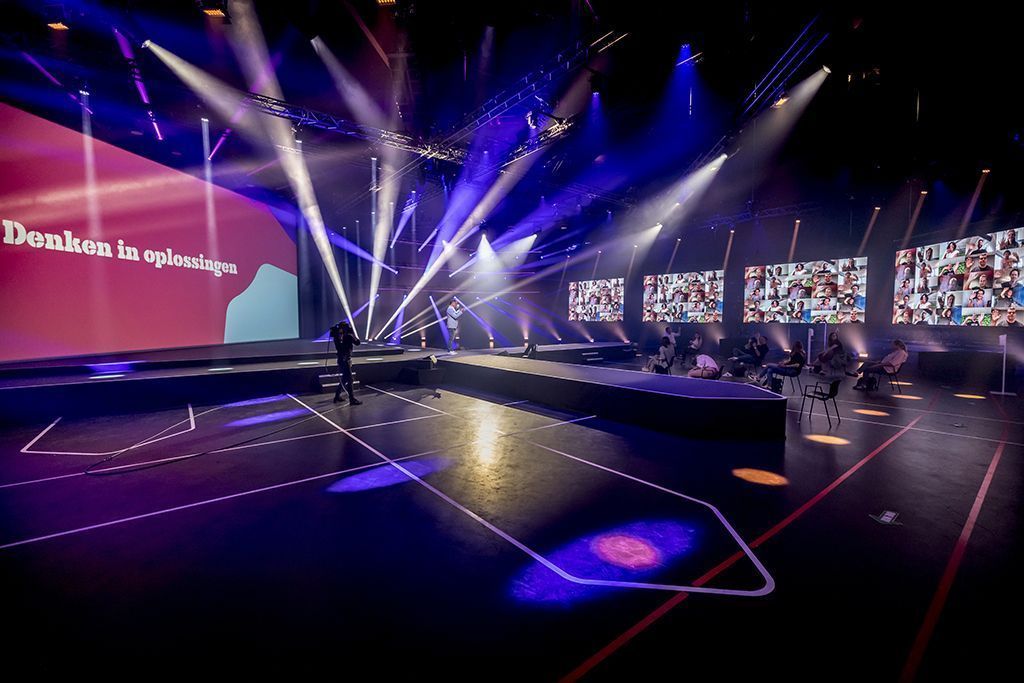 The package includes a location, all technical equipment and communication platforms.
The demo, as held on 28 May in the AFAS venue in Amsterdam, was built to meet the demands of both corporate clients as well as performing artists; creating a communication platform while COVID-19 measures are still effective. Foremost was the request for real interactivity with a personal touch during all types of events. People want to be able to interact and be moved by a shared experience, now more than ever.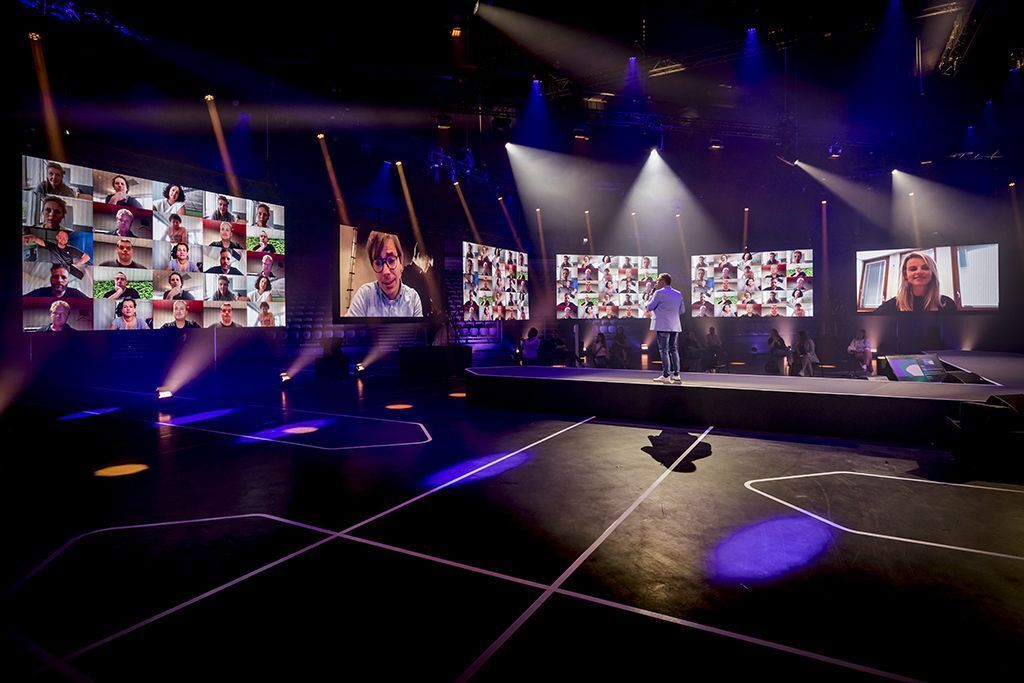 The multi-functional event3.0 set-up, as presented by Eureka! Events Reinvented and designed by Sightline Productions, includes all technical equipment, including lights, staging, LED screens and all broadcast and communication facilities. This set-up offers diverse solutions for live events with a substantial and interactive program. Scalable and tailor-made for every client, the hybrid set-up - a combination of digital and physical – enables participants or audiences to engage in live presentations or performances. A custom-made video conference system makes it possible to have viewers visibly present in the room. Participants can communicate 1 on 1 with the speaker or artist, creating real-time interaction.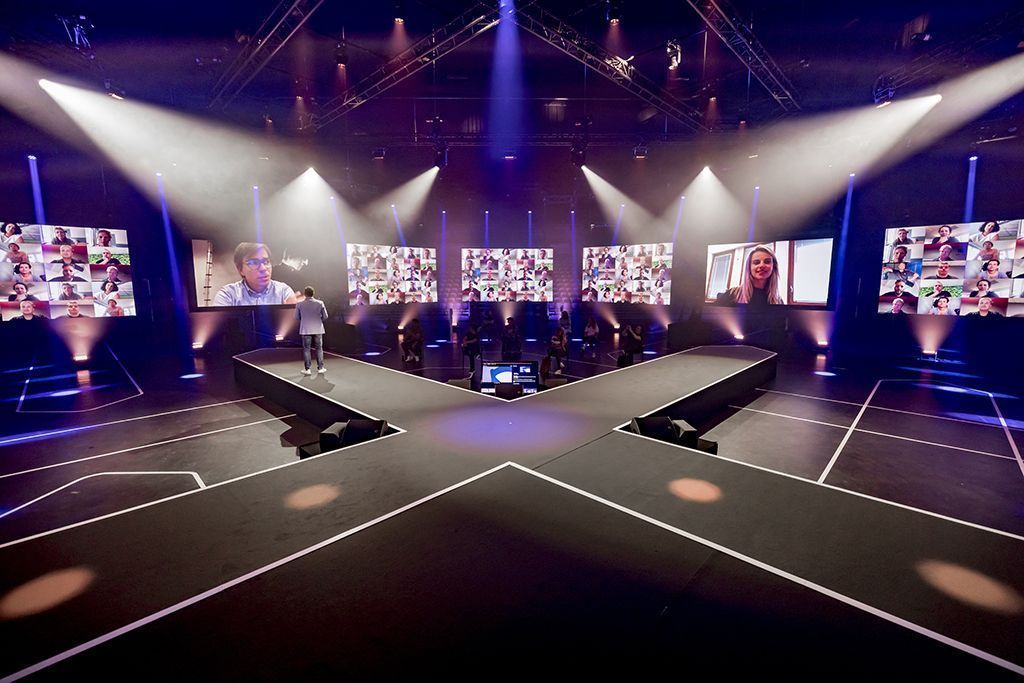 For this event package, ROE Visual LED screens were used to display the audience and participants on different screens. For Live, technical supplier for this concept, choose ROE Visual Carbon CB3 for this purpose, in total For Live supplied 7 video displays of 420 x 240 cm, but the amount can be scaled up or down, based on specific requirements. "The Carbon CB3, with its pixel pitch of 3,75mm, and high contrast, black LED is perfect for this application type" commented Bjorn van Beek from For Live. "We can scale up the amount of participants displayed live on-screen on demand, with the ability to accommodate large digital audiences. The high quality of the LED screens makes it possible to do this without a problem".
Products used:
ROE Visual Carbon series CB3
Brompton SX40 LED processor
Picture credits: Jorrit Lousberg
More information:
https://www.afaslive.nl/nieuws/eureka-een-multifunctionele-set-voor-b2b-events