ROE Visual Europe Appoints Development Manager for UK Region
Leek, The Netherlands (9 July 2019) – ROE Visual Europe has appointed David Morris to lead business development in the UK & Ireland region. Continuing its expansion and fortifying its sales team with a UK based team member, ROE Visual Europe further intensifies its sales activities for the UK and Ireland, extending its knowledgeable team of LED display specialists.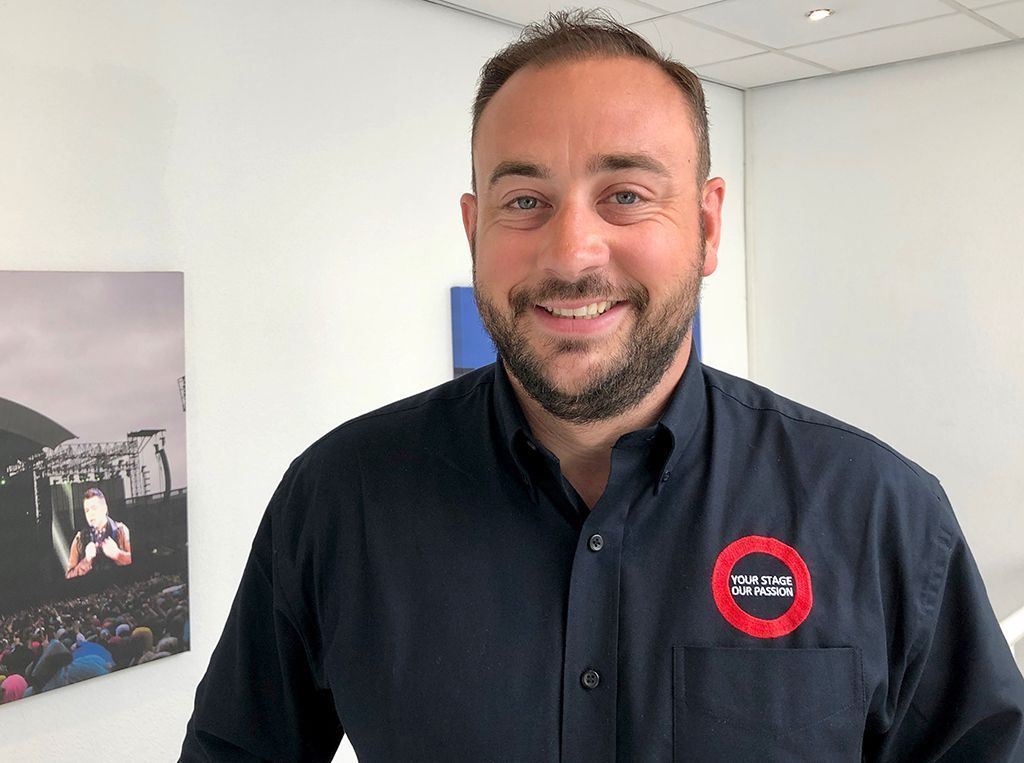 "Having worked in the AV market for several years and with a broad experience in the live events market, Morris is the perfect candidate to support our current client base on the one hand and open up different market segments on the other", comments Auke Meijer. "For ROE Visual Europe Morris is a good addition to the sales team, which is now covering key countries in the European and Middle East region. We're happy to have him joining our team".
"Following our continued growth, recently even spiked with the introduction of our LED line for fixed installation and AV integrators, an expansion of our sales team was high on the wish list. We like to keep our customer support at 200% and with David located in the UK, we're able to address client queries directly" adds Meijer.
David Morris is not new to the LED business, having worked in the field of major live events throughout the UK and Europe for the past 5 years. Morris has specialized in delivering large-scale projects from concept to completion. Working with LED applications has enabled him to gain a wealth of knowledge across multiple sectors of the industry, due to his time spent working with major event productions and advertising agencies.
His skills and experiences gained over the years enable him to engage with clients from a sales point of view but also from a project delivery perspective, with a true understanding of the clients' needs. Morris aims to deliver the highest standard of customer service to the UK and Ireland; "ROE Visual clients just expect nothing less", Morris adds.
Prior to entering into the events industry, David spent 10 years in the Royal Air Force as an IT specialist working on a wide array of IT and Telecommunication systems.
"Morris offers the perfect support for our UK and Ireland based clientele, catering for both their commercial and technical needs. Apart from that, Morris is fully capable to open up market segments that have not been engaged in by ROE Visual, as such we see him as a welcome addition to contribute to growing our business in this region", states Roelof Bouwman, General Manager for ROE Visual Europe.