LMG Raises the XR Bar with the Colossal Cube
ROE Visual LED Products Define Visuals for LMG's xR Stage
Chatsworth, US (17 November 2020) – As Extended Reality (XR) technology is sweeping the globe, LMG, a national provider of video, audio, lighting, and LED support has raised the bar for XR stages with the launch of the LMG Colossal Cube, the largest LED stage in North America.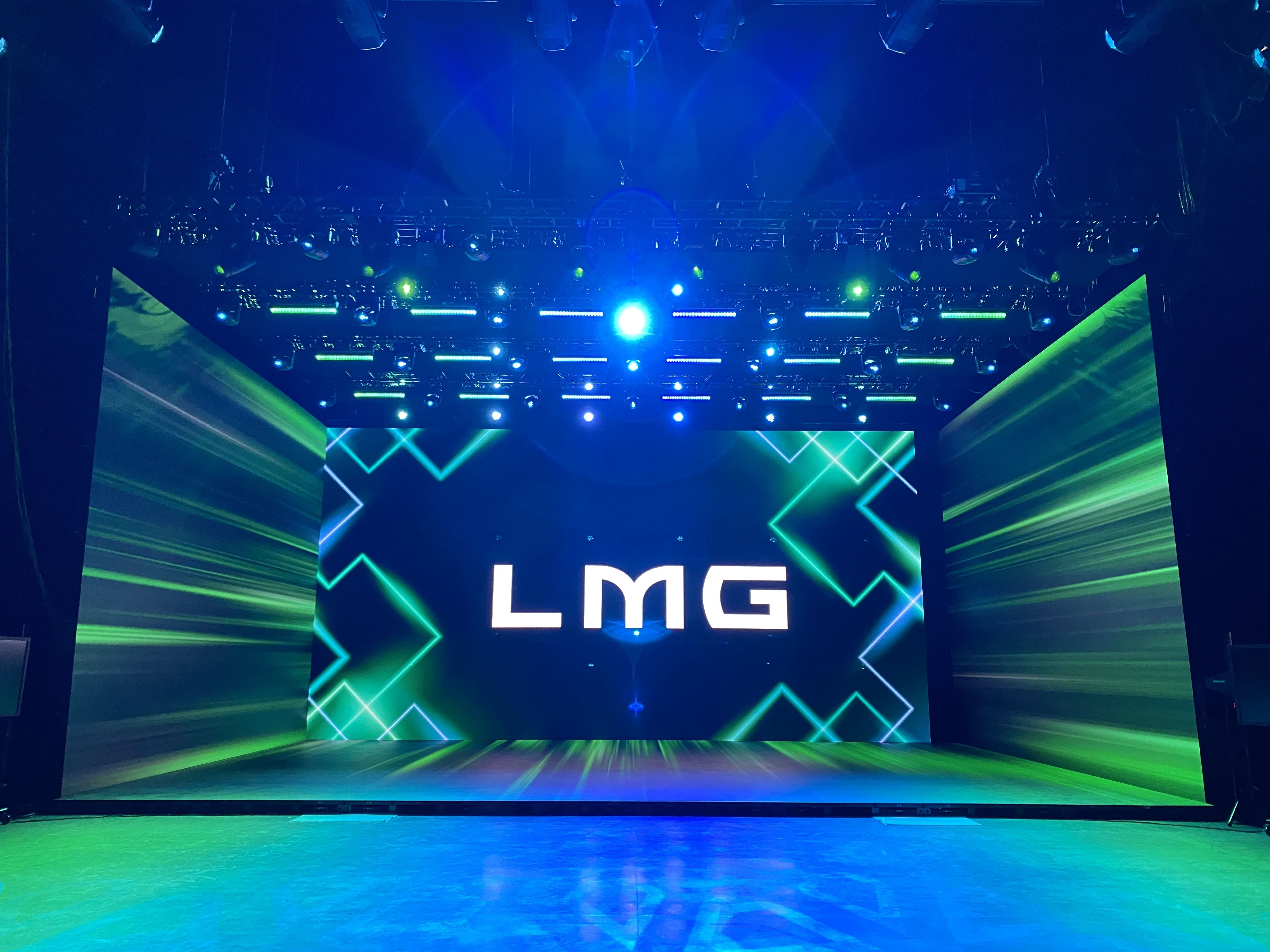 Located in the LMG Las Vegas Studio, the Colossal Cube boasts a massive 50ft. wide LED floor, 24ft. high LED walls, and a 32ft. stage depth. Utilizing ROE Visual LED, the stunning cube has over 23 million pixels and delivers an immersive environment on an unprecedented scale.
Founded in 1984, LMG is divided into multiple business segments; Show Technology, Systems Innovation, and Touring. Their common mission is providing innovative video, audio, LED, lighting solutions combined with technical expertise. Personalized service is paired with high-quality technology and a commitment to continuous improvement. LMG has offices in Orlando, Las Vegas, Dallas, Nashville, Seattle and San Jose.
"The Colossal Cube is the latest example of LMG's mission to go beyond technology by providing innovative, trusted solutions through our unparalleled approach to quality, service and support," says Les Goldberg, LMG President & CEO. "Virtual meetings and entertainment are here to stay, even as live events come back. We are ready to bring our clients' virtual concepts to life in a big way on the largest LED stage in North America."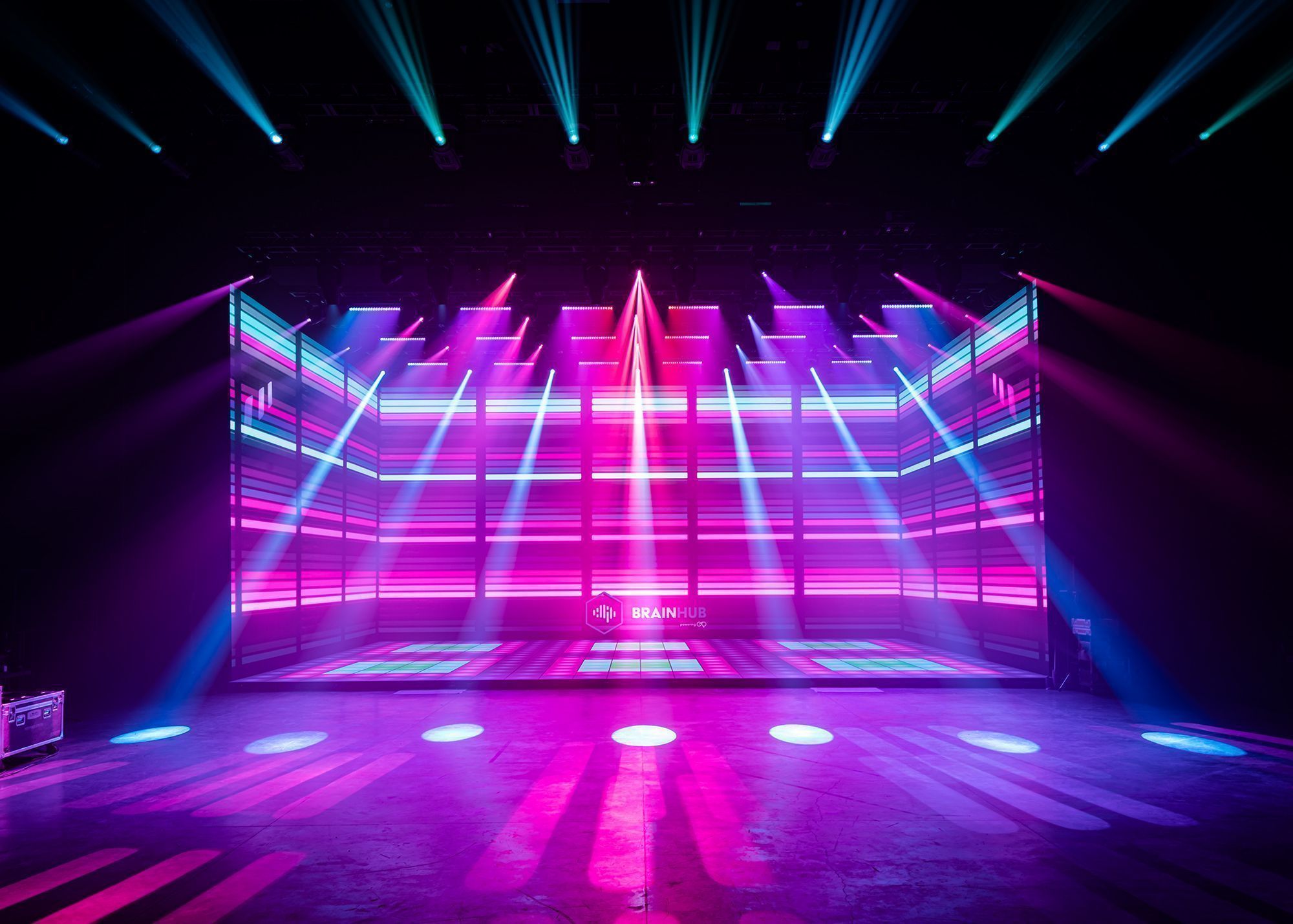 The Colossal Cube features ROE Visual Carbon Series CB3 3mm LED walls and a ROE Visual Black Marble BM4 4mm Matte Finish LED floor. The Black Marble LED floor panels can easily support the weight of a car, making the studio ideal for corporate, TV, and entertainment-style shoots alike.
Powered by Brompton processing, stYpe camera tracking, Unreal Engine, disguise rx and vx4 servers, the Colossal Cube provides a turnkey, ready-to-go system to bring your XR content to life. With a dedicated lighting, audio and video master control room, the studio offers full-XR capabilities while also offering non-XR packages, providing a variety of creative options.
This one-of-a-kind studio can support a multitude of events such as award shows, company meetings, music videos, concerts, and more. Located inside the LMG Las Vegas Studio, the Colossal Cube offers high-end client amenities for both corporate and entertainment clients, including three production offices, an artist suite, artist dressing rooms, a fully equipped kitchen with a breakroom, 24-hour access, air conditioning and Wi-Fi. The LMG Las Vegas Studio is only minutes from the Las Vegas International Airport.
To learn more about the Colossal Cube or to book, visit lmg.net/colossal-cube.