Ladies of Soul Shine with ROE Visuals
Leek, The Netherlands (April 20, 2018) – For a series of concerts from Dutch diva's band Ladies of Soul, Faber Audiovisuals supplied the stunning visuals, commissioned by Sightline that consistent of ROE Visual LED products.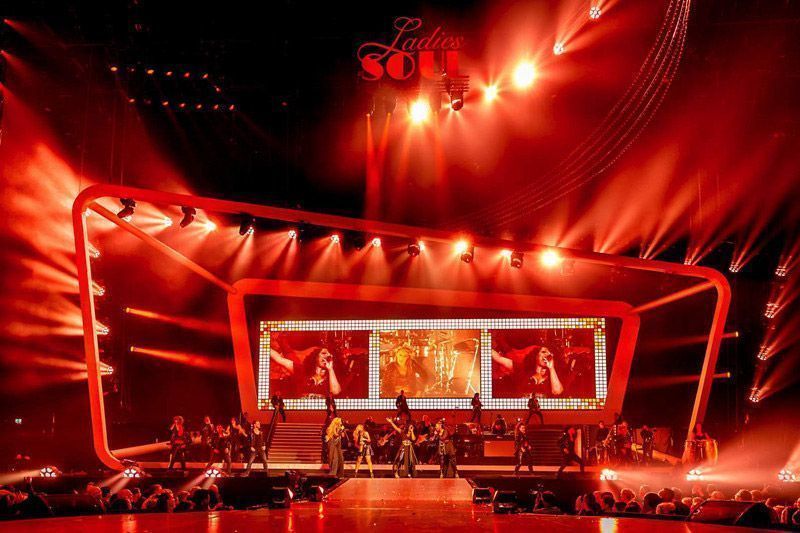 Celebrating their 5-year jubilee, the Ladies of Soul performed a dazzling and soulful show in a sold out Ziggo Dome in Amsterdam.
Faber Audiovisuals was commissioned by Sightline Productions to supply all LED screens and visuals for the show. Faber Audiovisuals specializes in the deployment of audio-visual resources for live events and have the profound experience to run such a performance flawlessly.
For the Ladies of Soul concert performances, they used the ROE Visual Carbon 5 LED panels to display the live performance on a large screen. The integration of live cameras on large screens, light design and set decoration created a great setting for the show and enhanced the overall atmosphere.
The Carbon CB5 panels are not only light-weight, easy and quick to install, they also offer excellent visual quality and viewing angle, perfect for the Ziggo Dome.
More information: https://faber-av.com/portfolio/ladies-of-soul/
Photo credits: Jorrit Lousberg, Faber Audiovisuals
Video: https://youtu.be/aSwK0C7AvTA