AV-X Invests Heavily in ROE's Carbon Series LED Panels
Shenzhen, China (April 19, 2018) -- AV-X GmbH recently added 250-square meters of the ultra-light ROE Carbon series LED screen to its portfolio.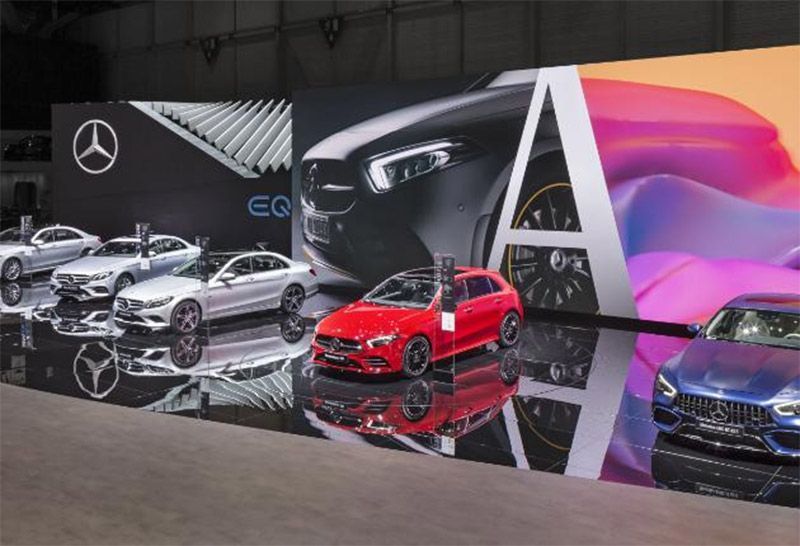 AV-X GmbH, headquartered in Oststeinbek, near Hamburg, Germany, leases LED walls and video equipment to customers in the region. AV-X also advises customers on audio-visual technical planning and event production.
Recently, the company expanded its LED screen inventory and invested in 250-square meters of CB4 indoor LED screens by ROE Visual. With this latest acquisition, AV-X currently owns over 500 m² of new, high-quality LED material from ROE.
The 4.4mm pitch CB4 is part of ROE's ultra-light Carbon family consisting of the CB3, CB5 and CB8. Because of its lightweight carbon fiber frame, the Carbon family of products are highly recommended for applications that require large LED surfaces, but where the weight of conventional high-resolution screens cannot be accommodated. The ROE Carbon family of products offers LED panels with a weight of only 13 kilograms per module, equivalent to 19 kilograms per square meter and is suited for out- and indoor use, depending on the type used. The magnet-assisted assembly guarantees easy and fast assembly.
The Carbon family of LED products were first presented at the Mercedes-Benz stand at this year's Geneva Motor Show.
"The investment in a large amount of ROE Carbon series completes our portfolio in the LED area, since we already have ROE BO2 with 2.8 mm pixel pitch and BO3 with 3.47 mm pixel pitch," explains Denis Papin, Managing Director of AV-X GmbH, "The product allows us to quickly and cost-effectively build large LED surfaces with high resolution, replacing classic products such as Barco C5 or Hibino 6 mm."
Original Source: Event Elevator: http://www.eventelevator.de/neuigkeiten/video-projektion/av-x-investiert-umfangreich-in-cb4-led-panels-von-roe-visual
Photo credits:© Andreas Keller Photographie