Short History of ROE Visual
"The videowall emerged in the early 1980s. Whether it originated in Europe, the USA or Japan is a matter of debate. These first LED video displays used a wide variety of mechanical formats and system topologies built upon their past experiences in specific market segments that evolved out of their vision of the future of the market and how the technology needed to be used. Twenty-five years later and the LED display industry is a vital global business".
In 2006, and just out of college, Jason Lu started a company called Radiant Opto Electronic Technology in Shenzhen. 2006-2009 was all about learning and gathering experience for Radiant. At this time Jason did not have a specific vision for the company but he understood that he needed to offer something different. The LED market had only recently diversified beyond the basic metal boxes. Creative LED products had been coming to market but it was not clear at the time what these were about and how large the market was and it was much easier to simply make higher volume LED displays delivered in metal boxes.
But Radiant instead created a series of LED mesh products. Jason spent a lot of time looking at what other companies were doing and ended up with a business model that would revolve around being responsive to customers. This may not have been a conscious decision. The mesh products were new so perhaps this appeared to be a better point of entry for a new LED display company. But lower resolution creative displays also have a way of highlighting the flaws in a data distribution design or a bad ground plane and the systems are very sensitive to poor mechanical design. This may have looked like a less complicated path forward for Radiant but it presented a lot of problems and many young companies would have failed during this time. The decisions Jason made during this period of time would forge to the new company's personality.
2009 was an important milestone for Radiant. Kristof Soreyn (XL Video)and Stephan Paridaen (former Barco) visited Guangzhou to attend LED China to find some manufactures in China. One item on Kristof's to do list at the show was to find a low res screen for an upcoming Bon Jovi tour and he determined that the Radiant Linx37 would work. Kristof next visited the Radiant factory which was very small at the time.
Grace Kuo, Sales Director for ROE Visual described the meeting at the factory like this: "Kristof asked Jason "young man, can I trust you?" and Jason said "Yes". Then they made this deal which was very important for Radiant. After that project, leading companies in this industry learned about Radiant".
This starts to feel like a pretty typical moment in our industry. Man ends up at factory and the man makes a judgement call on whether to proceed with that vendor based on feel. Can I work with this person? Do they come across as understanding the technology? Do they speak my language? Will they support me when there are problems? Kristof Soreyn did not do a tear down followed by a month of highly accelerated stress screening and lift testing along with customer consultations. This is partially driven by the small scale of the industry and the results do not always play out so well.
In May of 2010, Keith Harrison, Susan Tesh and Marc van Eekeren all working at VER at that time, visited Radiant. By this point Radiant had a series mesh of products available including Linx, Swift, and EZ Curtain. VER ordered a LED screen based on this visit and there were some issues with the order, but Jason made some adjustments and shipped a complete replacement system.
Jason and the company made an impression on Keith Harrison with the service and support but according to Grace Kuo the company still was not breaking through to the larger corporate market. "The Linx series is unique but was for a very niche market. I still remember that I sent quite a lot emails to Dave Crump (Creative Technology) and Graham Andrews (Creative Technology), but I would never get a response since they had no interest in that product."
Grace divides the company history into three phases. "The first four years were about survival but also education. The second phase was about internalizing what was learned. 2012 would be a year of transformation". The phase may have started out with creative products influenced by Element Labs, Hibino, and Barco but in 2012 Radiant would introduce the Magic Cube series with a complete touring frame and dolly. Radiant would go on to sell over 20,000 square meters of Magic Cube.
Magic Cube delivered an entire range of pixel pitches covering most of what was needed in concert touring at the time. It looks like it might have come out today but now it would be available in a double height version at 600mm x 1200 mm.
XL Video would continue to be a big Radiant customer, but the MC series brought other customers in the door and 2012 also brought enhanced access to capital as Radiant sold 60% of the company to Unilumin. In 2013 Radiant would officially change the company name to ROE Creative Display.
As much as the focus is on the history of the modular display hardware, this business is also a collection of people. One of the things that I tell people when I try to explain the success of ROE Visual is that there are a group of companies in the industry that are open in their engagement with customers and partners. They allow themselves to be transformed through these relationships. It is a real partnership. This ability to listen and adapt is what defines companies like ROE and disguise.
Yes, there are other things to running a successful company but what pulls you from Radiant in 2006 to ROE Creative Display nowadays is listening to clients and supporting partners and seeing the opportunities with clear eyes. Black Onyx would come out in 2014. The rental & staging LED market had a leader again.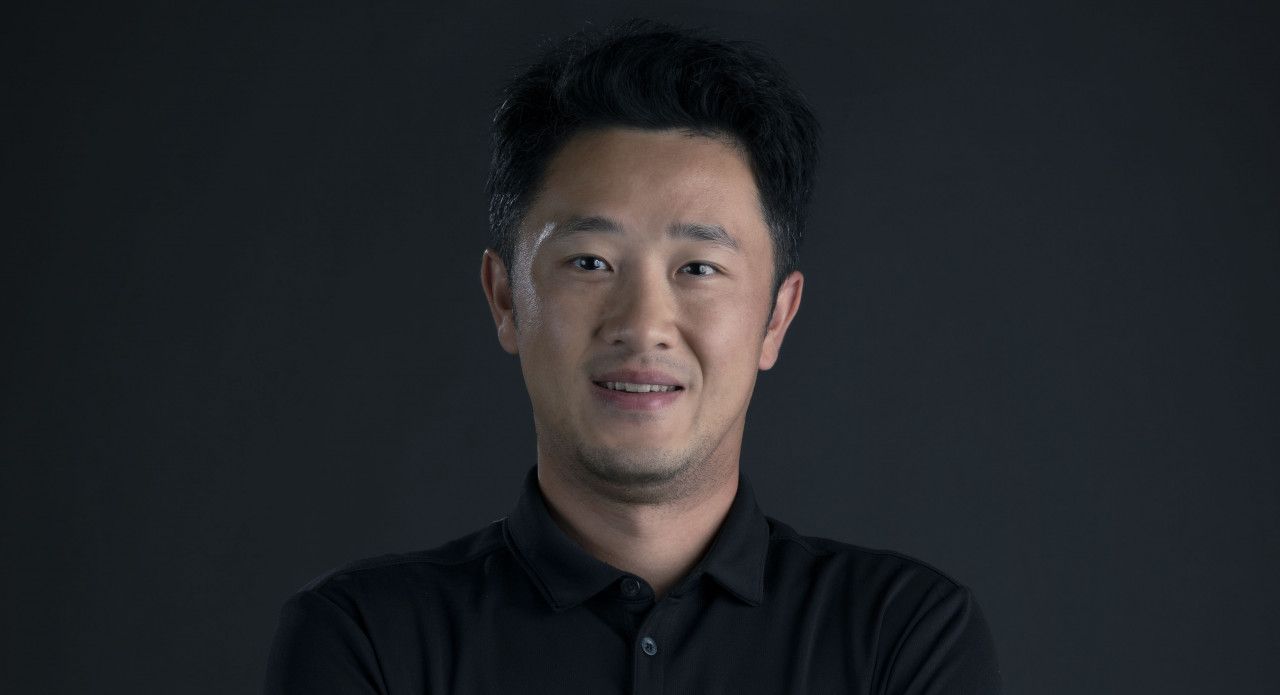 What has brought us here where we are today? Listening to our clients, supporting our partners, seeing the opportunities with clear eyes and not be hesitant to act on it.
Jason Lu
General Manager ROE Visual