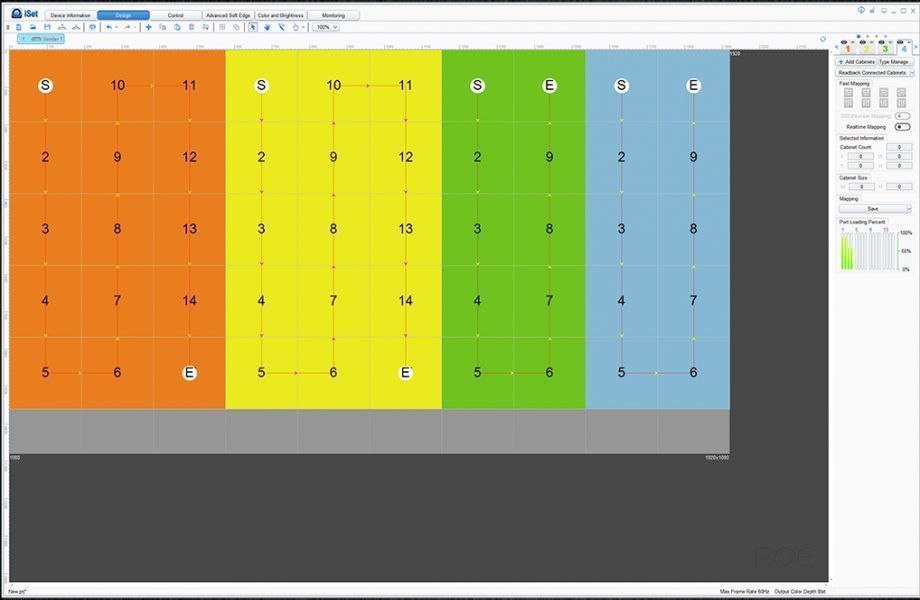 New iSet Software Release for ROE Visual Evision Processors
iSet is the professional and intuitive software that works together with the ROE Visual eV4 and HD102 LED processors. Specially designed for rental purposes, it has a proven track record of providing stable and reliable processor software for all kinds of LED displays and applications.
Mapping your LED configuration is very user-friendly and fast, even for complex or large LED screen set-ups, that use multiple senders and LED displays.
Using the iSet software you can conveniently adjust display parameters, like brightness or chroma-key adjustment, selecting the whole screen or just a part of it.
The updated software version only works with LED products that have an i6 or i9 card.