SX40 LED Processing Platform
For big, bold & better projects
The 4K Tessera SX40 LED processor combines an industry-leading feature set and easy-to-use software interface with a high-capacity processor.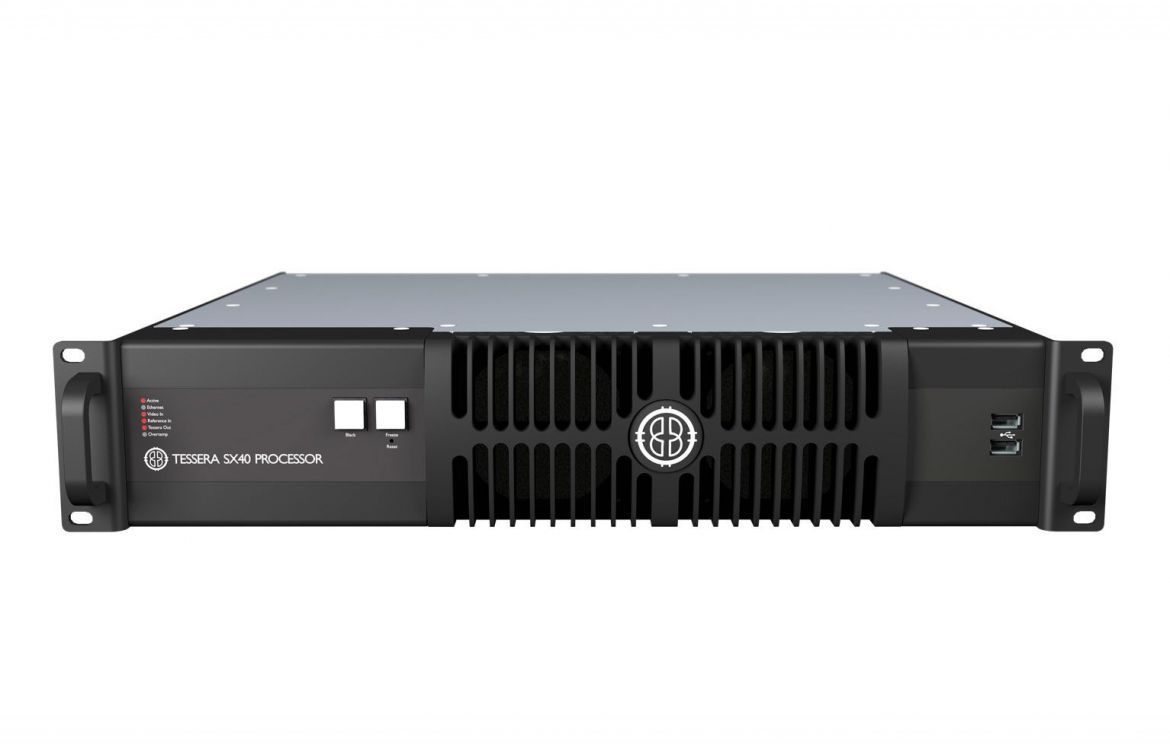 Tessera SX40
Tessera SX40 offers support for full 4K screens at 60Hz with 12 bits per color output. It supports a zero-latency up/down scaler that matches the source to the screen as well as all of Tessera's processing features like ChromaTune color correction, On-Screen Colour Adjustment (OSCA), and more.
It is compatible with all existing Tessera fixture inventory. Used in combination with the Tessera XD data distribution unit, the Tessera SX40 provides a cost-effective and powerful processing system for supporting the biggest and boldest LED projects.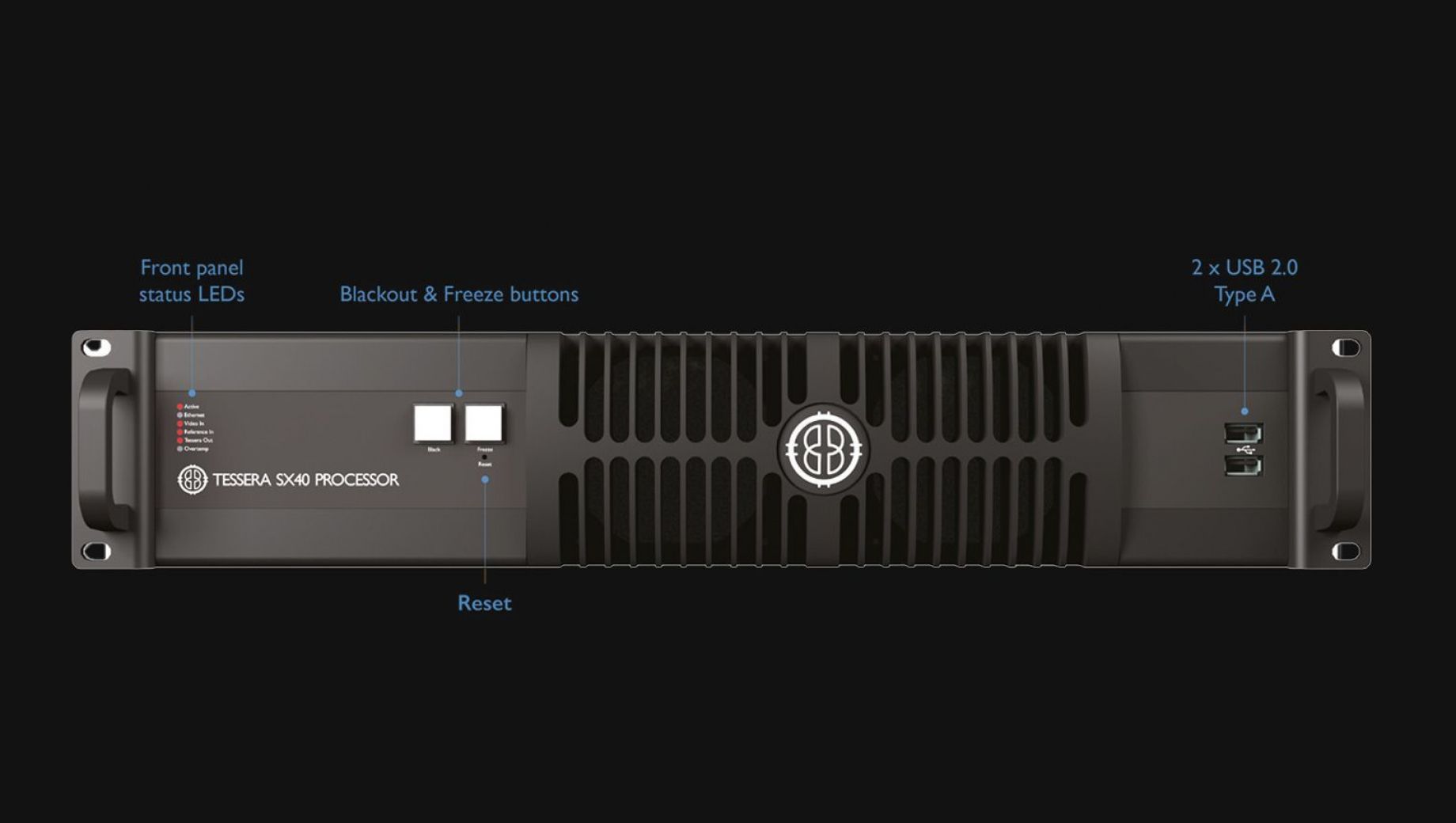 Tessera SX40 Specs
Up to 4096 x 2160 resolution (progressive only)
Full 18Gbps HDMI 2.0 bandwidth, maximum 600MHz pixel clock
One 12G SDI input that supports the following: HD-SDI – ST-292, 3G-SDI – ST-424, Level A and Level B-DL, 6G-SDI – ST-2081, 12G-SDI – ST-2082, 2SI format
Four 10GBASE-T copper output ports
Supports nominally 9 million pixels at 36 bits per pixel @ 60Hz
2 frames end-to-end system latency (all features)
Bi-level and Tri-level Genlock sync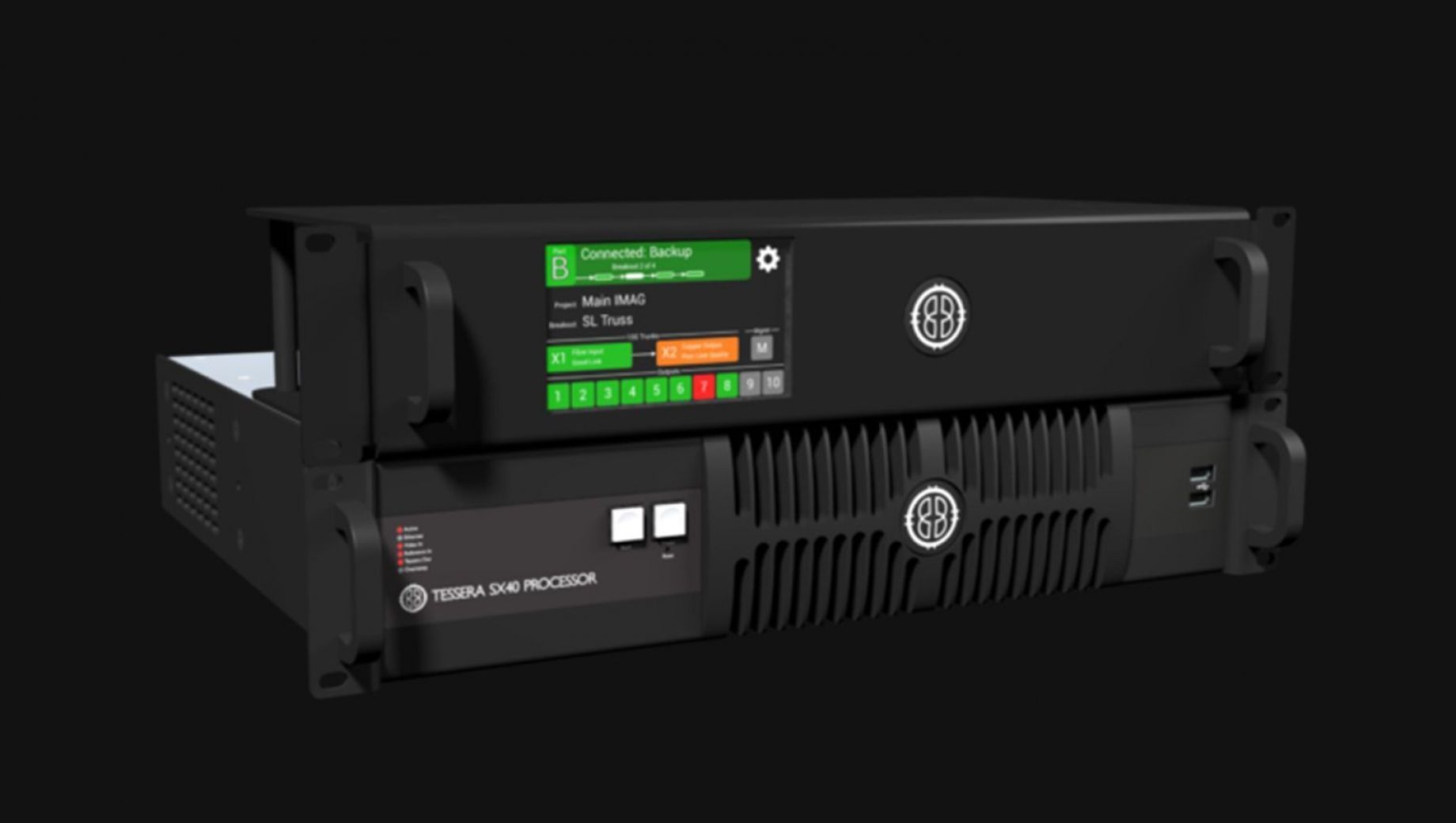 Tessera XD
The Tessera XD 10G data distribution unit works seamlessly with the Tessera SX40 LED processor to deliver a flexible, sophisticated single box solution designed specifically to easily and cost-effectively support the biggest LED projects.
The Tessera SX40 processor and Tessera XD data distribution unit support both copper and single-mode optical fiber trunk connections, and the Tessera XD can be used to convert between the two media.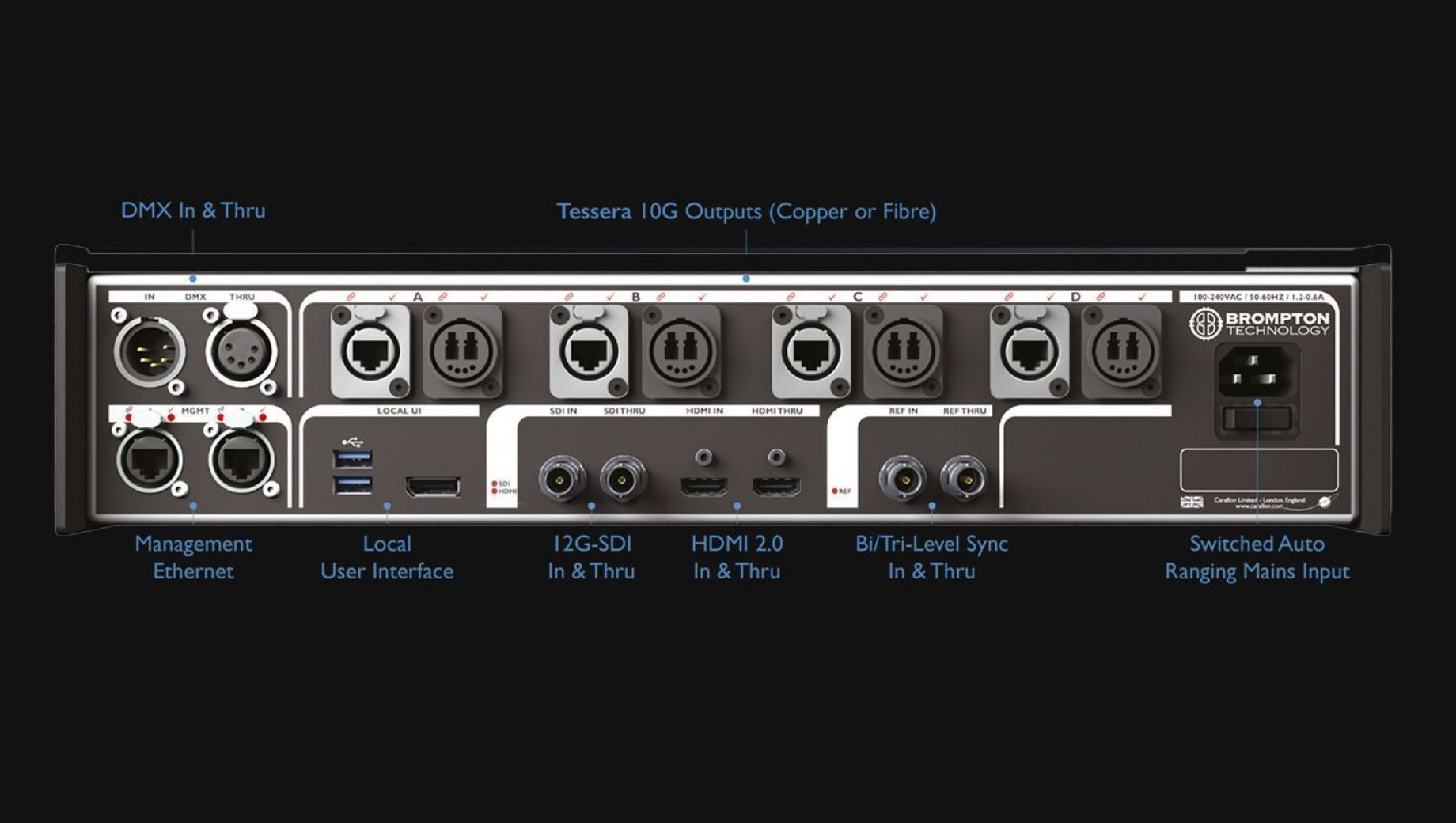 Redundancy
Tessera LED processors can be fed from the same or independent video sources, with different formats, resolutions, and/or frame rates.
There's no requirement for any aspect of the sources to match – redundancy will ensure a near-seamless show even in the event of a power or cable failure.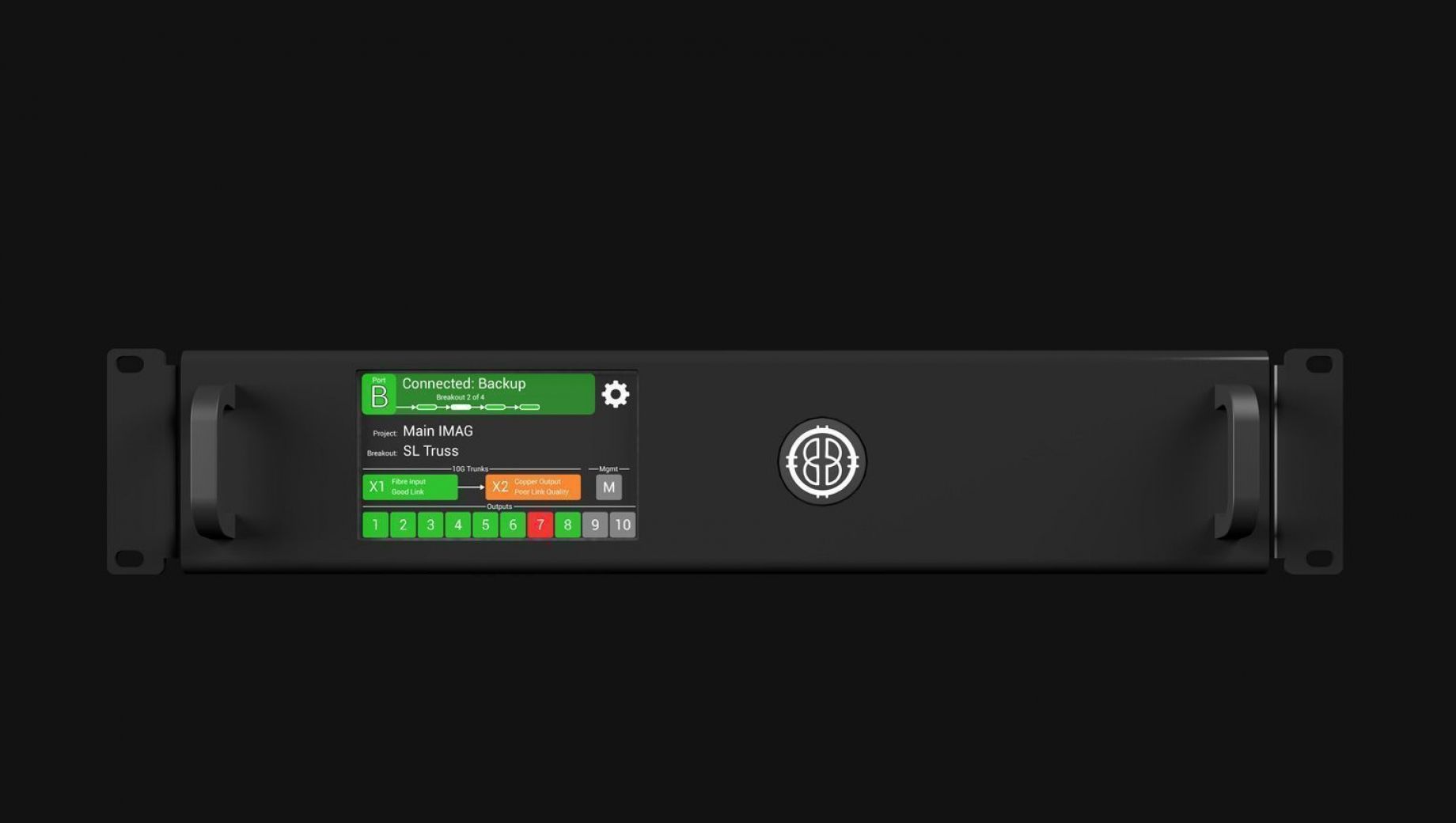 Custom input
With the Tessera SX40 you can build a screen of almost any size and dimension and be sure that your content plays beautifully on it.
For complete flexibility and creative control, the Tessera SX40 processor accepts custom input resolutions.
Title
Inputs
Support input resolution 8 bit
10 bit
Output ports
Fiber
Control ports
Loading capacity
Max width/height
Splice function
Zoom function
Brightness adjustment
Chromaticity adjustment
Gray scale at low brightness
Pip function support
3D display
GEN lock
GEN lock loop
Power in
Weight
Height
Power consumption
Brompton SX40
1 x SDI / 1x HDMI 2.0
4096 x 2160 60Hz
4096 x 2160 60Hz-
40 RJ45 / 4 XD distributor
4 x 10G single mode
2 x 1G Ethernet / DMX 512
9 Million pixels
4096 / 4094
-
Y
Y
Y
Y
-
-
Y
Y
Neutrik True 1
7,5 kg
2U
144w